Latest Articles
Christina Wheeler Shares New EP 'That Was Then, This Is Now'
by Michael Major - November 17, 2021
Christina Wheeler, shares her entrancing new EP That Was Then, This Is Now, today. Wheeler is widely known for her iconic performances with David Byrne from his U.S. tour in 1997 and 1998. Wheeler made her television debut with Byrne on "The Late Night Show with David Letterman," as well her PBS "Se...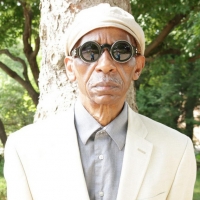 Annual Other Minds Festival of New Music to Return for 25th Year
by A.A. Cristi - August 03, 2021
Curated by jazz concert producer Harry Bernstein, Moment's Notice will bring to the festival stage twenty-six of the greatest living artists working in the field of improvised music, featuring many of the pioneering icons of this music, as well as several artists whose work is at once a continuance ...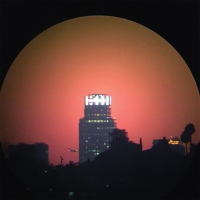 John Dwyer, Kyp Malone, Marcos Rodriguez and More Share Debut LP BENT ARCANA
by Chloe Rabinowitz - August 19, 2020
Ryan Sawyer, Peter Kerlin, Kyp Malone, Brad Caulkins, Tom Dolas, Marcos Rodriguez, Laena 'Geronimo' Myers-Ionita, Joce Soubiran, Andres Renteria and John Dwyer are set to release their debut album Bent Arcana this Friday on Castle Face Records, with Aquarium Drunkard exclusively premiering the album...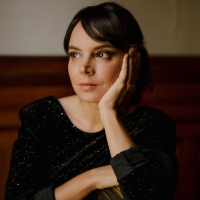 Sara Serpa Featured In Livestream Concert Presented By Hot Clube De Portugal, July 3
by A.A. Cristi - July 01, 2020
On Friday, July 3, Hot Clube de Portugal will present groundbreaking vocalist and composer Sara Serpa  in a live-streamed concert. Serpa is celebrating her multimedia masterpiece Recognition.  She will be accompanied by guitarist André Matos and drummer João Pereira. For information visit https://ww...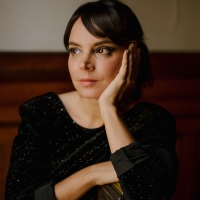 Sara Serpa Featured In Livestream Concert To Celebrate 'Recognition'
by A.A. Cristi - June 18, 2020
...

John Greaves To Release New Album 'Life Size'
by Kaitlin Milligan - November 05, 2018
British bass guitarist and composer John Greaves, best known as a member of Henry Cow and his collaborative albums with Peter Blegvad is releasing a new album titled "Life Size" on Manticore Records on November 30, 2018. John was also a member of National Health and Soft Heap, and has recorded sever...

GABI Signs to Double Double Whammy + New Album Out this Fall
by Macon Prickett - May 22, 2018
Double Double Whammy are happy to announce the addition of Brooklyn, NY artist GABI to its roster. The label will release her anticipated sophomore album this fall....

Vangeline Theater Presents ELSEWHERE 5/24-5/26
by Tori Hartshorn - March 20, 2018
Vangeline Theater Presents ELSEWHERE 5/24-5/26...

Red Bull Music Festival New York 2018 Announces Lineup
by Macon Prickett - March 07, 2018
Red Bull Music Festival New York returns this May with another diverse program of original events, world premieres, and talks with icons and innovators. Returning for a sixth year, the widely praised annual festival has become a New York City institution featuring performances by today's most forwar...

Drummer/Composer Bobby Previte Releases Second Album In Terminals Trilogy RHAPSODY
by Macon Prickett - February 08, 2018
Highly respected drummer and prolific composer Bobby Previte continues his Terminals trilogy with Rhapsody, an acoustic song cycle on the subject of transit and migration. Subtitled Terminals Part II: In Transit, Previte's newest work is scored for acoustic sextet and features fellow composer-improv...