Latest Articles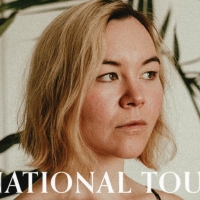 Portland Artist MAITA Announces Fall Tour Dates
by Michael Major - September 08, 2022
MAITA's fall tour begins on September 16 in Enterprise, OR and Terminal Gravity Brewfest and will include shows in Chicago, Pittsburgh, New York City, Boston, Nashville, Seattle, San Diego, Los Angeles, Portland, a festival performance at Lincoln Calling and more. MAITA will be supporting Weakened F...
Francine Honey Releases New Single 'One Big Party'
by Michael Major - July 12, 2022
"One Big Party" was written with co-writer Fabio Ingratta, who Honey met at a songwriters' meeting she hosted. The song features Nashville's Will Kimbrough, Fats Kaplin, Danny Mitchell, Dean Marold, and GRAMMY-nominated producer and drummer Neilson Hubbard recorded live by Dylan Alldredge at Skinny ...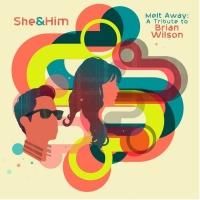 She & Him Release New Single 'Darlin'
by Michael Major - May 18, 2022
She & Him's seventh studio album is a loving, LP-length tribute to one of the greatest living American songwriters and singers, Brian Wilson. Melt Away: A Tribute to Brian Wilson finds Zooey Deschanel and M. Ward diving deep into the legendary artist's extensive songbook, offering fascinating and de...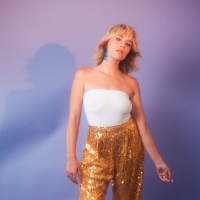 Portland's Haley Johnsen Drops Feisty New Single, 'Common Ground'
by Marissa Tomeo - May 08, 2022
Haley Johnsen is a Portland, Oregon-born musician with a knack for genre-bending and a hard-earned career path that is uniquely her own. Raised listening to powerhouse singers such as Brandi Carlile, Grace Potter, Eva Cassidy, and Bonnie Raitt, her greatest inspirations become apparent in her soarin...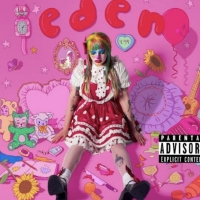 Indie Pop LGBTQ+ Artist awfultune Releases 'eden' Record
by Marissa Tomeo - May 01, 2022
LGBTQ+ indie pop artist awfultune (Layla Eden) started off posting covers to SoundCloud in 2017 and now upon the release of her fifth studio album eden, out today, April 29, via AWAL, she has over 400 million streams globally and her 2019 breakout single "I Met Sarah in the Bathroom" recently went g...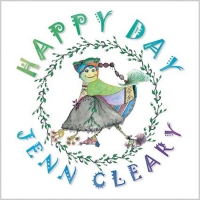 Jenn Cleary Announces New Album 'Happy Day'
by Michael Major - April 25, 2022
Happy Day, the second family album from Boulder's award-winning folk-rock singer-songwriter Jenn Cleary, offers an infectious array of tunes with positive messages of happiness and appreciation for the environment. Each song on Happy Day can trace its lineage to this profoundly human experience....