Latest Articles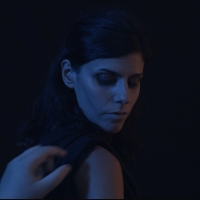 Experimental Electronic Musician Vincenzo Ramaglia Releases 'La Parole 7'
by BWW News Desk - December 10, 2019
Experimental electronic IDM musician Vincenzo Ramaglia has shared his latest single and video, 'La parole 7' (feat. Laure Le Prunenec) via PEM Records. The track, which has premiered via Son Of Marketing, is lifted from his upcoming album La parole, to be released 24 January, and is entirely conceiv...

Deana Martin To Make Multiple Appearances in Greater Washington D.C. to Honor Veterans for Memorial Day Weekend
by BWW News Desk - May 22, 2019
From the moment she walks on stage, Deana Martin takes her audience on a musical journey with her non-stop dynamic energy, honoring her legendary father Dean Martin and other great performers who shaped American music and popular culture for over four decades. For this Memorial Day week, Martin has ...

Metalcore Band All But Face Reveals New Video For DARK ANGELS
by BWW News Desk - January 22, 2019
After their debut single 'Steel', All But Face return with 'Dark Angels'; this new song continues the artistic path followed by the italian sextet blending metalcore music with electronic and dubstep elements....

Lincoln Center Announces 2018 White Light Festival
by TV News Desk - September 05, 2018
Lincoln Center for the Performing Arts announced its 2018 White Light Festival, which will run October 16 through November 18. The multidisciplinary festival will feature events presented in six venues across the city, including world, U.S., and New York premieres. The ninth annual international fes...