Latest Articles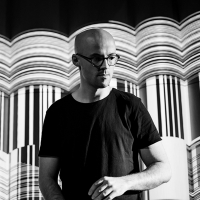 Unique Percussive Deep House Producer OBu Releases 'Coastal Blur'
by BWW News Desk - March 23, 2020
Deep house producer OBu has released his latest single, 'Coastal Blur' on 06 March via Uppwind Records. The musician has provided an official remix to Uppermost's 'Night Walk' and has seen support from the likes of Trax Magazine and Son Of Marketing with his percussionist project, Medium Douce. The ... (
more...
)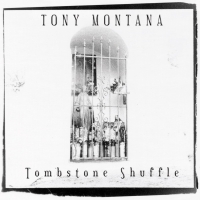 Tony Montana Reissues Solo Album
by TV News Desk - March 12, 2020
Former bass player for legendary hard rockers Great White, Tony Montana, proudly presents this 2020 reissue of his sole solo album, Tombstone Shuffle! Montana was present for Great White's meteoric rise into rock superstardom, joining the band in 1989 just as thier multi-platinum selling album …Twic... (
more...
)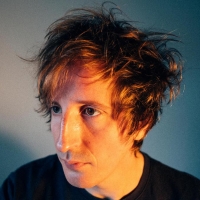 Christian Loffler Releases New Song 'The End (ft. Josephine Philips)
by BWW News Desk - February 10, 2020
German producer, DJ, and artist Christian Löffler continues to bend the boundaries between music and art space with a heart-tugging single, 'The End (ft. Josephine Philips).... (
more...
)
Baritone Will Liverman & Pianist Jonathan King to Release New Album WHITHER MUST I WANDER
by TV News Desk - December 12, 2019
On Friday, January 10, 2020, baritone Will Liverman and pianist Jonathan King release their debut album Whither Must I Wander on Odradek Records. Whither Must I Wander is an exquisite recital of songs on the theme of travel by composers by Ralph Vaughan Williams, J. Frederick Keel, Herbert Howells, ... (
more...
)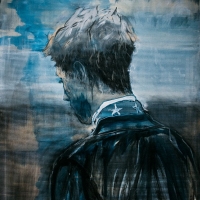 Christian Löffler Shares New Single 'Versailles (Hold)'
by TV News Desk - December 06, 2019
German producer and multifaceted artist Christian Löffler is widely recognized for his uncanny ability to create sonic masterpieces, brimming with both melancholy and hope. Closing out the year with 'Versailles (Hold)', he has also announced his forthcoming album Lys, set to be released in March, 20... (
more...
)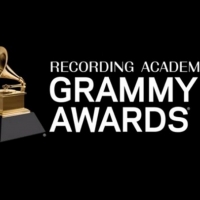 Lizzo, Billie Eilish, & Lil Nas X Lead GRAMMY Nominations - See Full List!
by TV News Desk - November 20, 2019
Recording Academy® President/CEO Deborah Dugan alongside Academy Chair of the Board of Trustees and renowned record producer Harvey Mason Jr., as well as GRAMMY Awards® host Alicia Keys and past two-time GRAMMY® nominee Bebe Rexha, today revealed nominees for the 62nd GRAMMY Awards in select categor... (
more...
)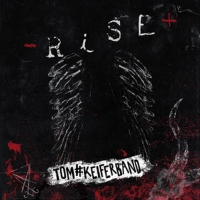 Tom Keifer Set To Release Second Solo Album RISE
by BWW News Desk - July 30, 2019
Timing, as the saying goes, is everything. And when you're a career artist like TOM KEIFER, you know exactly what it takes to get to the pinnacle and just how precarious it can be once you reach the top. After years of touring and growing with his solo band, KEIFER feels the timing is right for a ne... (
more...
)

The Head And The Heart, JoJo Announced as Guest Artists For 2019 GRAMMY Camp Los Angeles
by TV News Desk - May 15, 2019
The GRAMMY Museum® announced today that 90 talented high school students from 74 U.S. cities across 23 states have been selected as participants in the 15th annual GRAMMY Camp® program, and The Head And The Heart and JoJo will be this year's guest artists. The signature music industry camp for U.S. ... (
more...
)

J.D. Shelburne's Debut Single ONE LESS GIRL Gaining Traction At Country Radio
by BWW News Desk - December 11, 2018
Nashville recording artist and Country crooner J.D. Shelburne has been very busy lately promoting 'One Less Girl,' the first single from his 4th studio album, Two Lane Town. 'One Less Girl' made its world-wide premiere on CMT in September (click here to watch), and is now starting to gain traction a... (
more...
)

Florence + The Machine, Bring Me The Horizon and The Vaccines Announced for Electric Castle 2019
by TV News Desk - November 20, 2018
Following on from it's most successful year to date, Electric Castle will be making waves as it's set to return for 2019 with another incredible multi-genre line-up. From 17th-21st July Electric Castle will champion a headline performance from indie pop favourite Florence + The Machine, alongside Th... (
more...
)

Mick Blakenship Releases 'BECOMING' A Tribute to Vinnie & Dimebag
by TV News Desk - July 24, 2018
Heavy rock vocalist, songwriter and guitarist MICK BLANKENSHIP has just released'Becoming,' a tribute to Vinnie Paul and Dimebag Darrell. In his version of the Panteragem, MICK sings the song and plays all the instruments. See a Q&A with MICK below and listen to the tribute HERE.... (
more...
)

KIX Celebrates 30-Years Of Platinum Album BLOW MY FUSE With Two-Disc Special Release
by TV News Desk - May 08, 2018
On the 30th Anniversary of their platinum album, Blow My Fuse, Maryland hard rock icons, KIX will releaseFuse 30 Reblown on September 21, 2018, exactly 30 years after Blow My Fuse's original September 19, 1988 release date. KIX announced the release from the stage of the M3 Rock Festival where the b... (
more...
)

Michel Corriveau's New Instrumental Album OMNITUDES Out Now
by TV News Desk - April 30, 2018
Almost exactly four years after his highly personal debut album, OMNI, Michel Corriveau is back with nine new instrumental tracks on OMNITUDES. ... (
more...
)

Inbal Segev Premieres Timo Andres' New Cello Concerto with Metropolis Ensemble at The Metropolitan Museum of Art
by TV News Desk - March 21, 2018
On Saturday, April 21, 2018 at 7pm cellist Inbal Segev, known for her 'glowing, burnished tone,' (The Washington Post) will give the world premiere of Timo Andres' new cello concerto, Upstate Obscura, with the Metropolis Ensemble led by Andrew Cyr. This performance entitled, Time Travelers to Versai... (
more...
)