BIO:

Valencia met by playing local shows together around the tri-state area in separate bands. George Ciukurescu and JD Perry grew up together; attending elementary school, high school, and their first year of college. They joined a band in 2001 called The Capgun Heroes with Brendan Walter and former members Sean Mundy and Ryan O'Hara. Shane Henderson sang in the band Attracted to Miss and Max played drums in The Emphasis. They formed the band that is known today as Valencia in 2004. The band is named after the wife of the protagonist, Valencia, in the book by Kurt Vonnegut, Slaughterhouse-Five. In 2005 Valencia signed to I Surrender Records after the label's owner, Midtown's drummer Rob Hitt, heard their demo tape. After playing the Warped Tour in 2005, they released their first album, This Could Be A Possibility, in October 2005, which was re-released in September 2006. The album has received mixed reviews. In 2006, the band was named SPIN Band of the Day and was a finalist for Band of the Year, but lost to Nightmare of You. In May 2006 the band stopped touring because of the death of Shane's girlfriend. In July 2006 Valencia traveled to Japan to play the Fuji Rock Festival. In 2007 the band toured with Boys Like Girls, The Audition and All Time Low in the U.S. Valencia also toured with We the Kings, The Cab, Charlotte Sometimes, and Sing it Loud in April 2008. In 2009 Valencia performed in the Soundwave (Australian music festival) with New Found Glory, Say Anything and Billy Talent. The band opened for blink-182 in June 2009 on their summer reunion tour. Valencia's second album, We All Need a Reason to Believe was released on August 26, 2008, featuring 11 new tracks.[10] The album leaked in its entirety on August 16, 2008. On August 19, 2008 it was made available as a full stream on the band's Myspace page. "Safe To Say" is on the soundtrack for MLB 09 The Show. Valencia spent summer 2009 touring with Every Avenue. Band member Brendan Walter was one of 32 sued by the RIAA in its first round file-sharing suits.[12] During an interview on WCUR's Foundation Radio on December 9, 2010, host Adam Barnard asked about the circumstances surrounding this incident. Walter stated that he had been chosen at random because he had illegally downloaded music by American rock band Smash Mouth. Valencia's third album, "Dancing With A Ghost" was released October 12, 2010. After a long break from touring, the band went back on tour for their new album in October 2010. The tour includes a few shows of headlining along with shows with bands like Say Anything, Saves the Day and Motion City Soundtrack. The band's tour will also make it all the way to Australia. In June 2011, guitarist JD Perry left the band on amicable terms due to personal reasons. The band continued touring obligations on the Zumiez "couch tour" with Forever the Sickest Kids and I See Stars with a friend, Trevor Leonard playing on guitar. On September 30, 2011, former Valencia drummer Maxim Soria was killed in a motorcycle accident. On October 11, 2011, Valencia announced that they were going on hiatus. Their last show was at Philadelphia venue the Electric Factory, on December 28th 2011.
Latest Tweets
| | |
| --- | --- |
| 11/22 @ 3:34 PM | valenciamusic - Bamboozle is back and on sale Friday. See you in Atlantic City. https://t.co/qyqsr2oOb9 |
| | |
| --- | --- |
| 11/20 @ 5:43 AM | valenciamusic - Saw that Where Did You Go? is 10k plays away from hitting 1 million on Spotify - seems like a good time to give it… https://t.co/bquWorWPSD |
| | |
| --- | --- |
| 11/11 @ 6:50 AM | |
MORE TWEETS
Latest Articles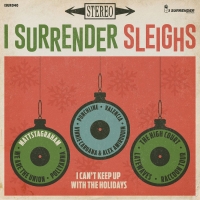 MattstaGraham Releases 'I Can't Keep Up With The Holidays'
by Michael Major - November 11, 2022
New York based I Surrender Records is keeping the holiday spirit alive with another track from their forthcoming compilation I Surrender Sleighs. Now they've shared Mattstagraham's "I Can't Keep Up With The Holidays", a tongue-in-cheek pop-punk track about the cracking under the pressures of the sea...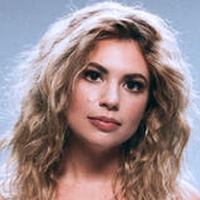 Bri Oglu Drops New Single 'Enough'
by Michael Major - October 13, 2022
"Enough" is the second installment of Bri Oglu's debut EP, Somewhere Else. Diving headfirst into the ugly truths of heartbreak, relationships, and a love story without a happy ending, Oglu is able to tell this sad tale not from a low place, but from a place of growth, love, and wishing someone well ...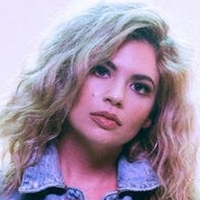 Bri Oglu Shares New Single 'Slowly'
by Michael Major - August 25, 2022
"Slowly" truly sets the tone for who Bri Oglu is both as an artist and songwriter. The track, off the rising star's forthcoming EP, follows themes of love, potential loss, and growth. These themes reoccur throughout Oglu's creations as she uses her raw emotions and detailed storytelling to express a...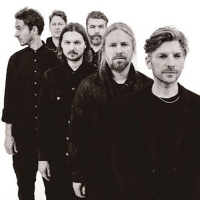 Editors Share New Track 'Kiss'
by Michael Major - August 10, 2022
The track comes accompanied by a stunningly balletic video, the idea for which was dreamt up by guitarist Justin Lockey and directed by his and his brother's production company Hand Held Cine Club, featuring dancers Harry Ondrak-Wright and Rory Macleod with choreography from Sophia Hurdley. Watch th...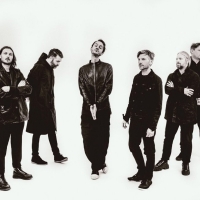 Editors Share Jennifer Cardini and Damon Jee Remix of 'Karma Climb'
by Michael Major - July 21, 2022
Editors have delivered a brand new re-imagination of their latest single 'Karma Climb,' remixed by Berlin-based, Parisian DJ/producer Jennifer Cardini and production partner Damon Jee. The remix follows the band's recent NME-approved appearance at Mad Cool Festival earlier this month, and announceme...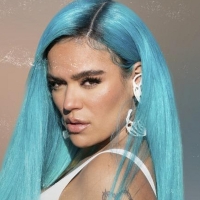 Karol G to Perform at Diversity València Festival
by Michael Major - July 06, 2022
An undoubtedly iconic Latin and Urban music icon, KAROL G is an artist who continues to break records. Listed as the only female Latin artist on Spotify's Top Track list globally, KAROL G's March 2021 album "KG0516" was also recognized as the most successful Spanish-language production by the stream...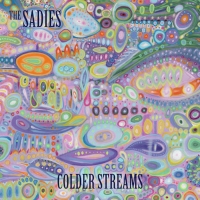 The Sadies Share New Single 'All The Good'
by Michael Major - June 08, 2022
Produced by Arcade Fire's Richard Reed Parry and recorded between 2019 and 2021 at Skybarn in Montreal, Canada, Colder Streams features 11 original compositions. The album was engineered and mixed by Pietro Amato, except for 'You Should Be Worried," which was engineered and mixed by Michael Dubue an...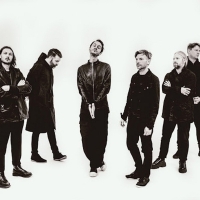 Editors Announce New Album 'EBM'
by Michael Major - June 07, 2022
The new album will be the first with new band member Benjamin John Power, aka Blanck Mass, who was announced as a full time member last month with the album's first single 'Heart Attack.' A second preview is out in the form of 'Karma Climb,' a new single that pairs ghostly atmospherics with stadium-...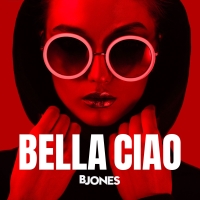 B Jones Launches New Record Label Come Closer Records With Debut Release 'Bella Ciao'
by Michael Major - May 02, 2022
To celebrate the launch of her label, B Jones has reworked a very special version of one of her favourite songs 'Bella Ciao.' Putting her own spin on the Italian folk song, Beatriz starts with plucky synths, deftly layering the powerful female vocals with a melody for a tech-house production that is...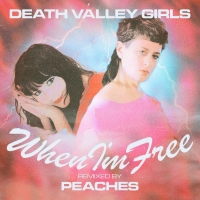 Death Valley Girls Share New Peaches Remix of 'When I'm Free'
by Michael Major - April 21, 2022
For nearly a decade, Death Valley Girls have made it their mission to remind the punks, psych rockers, garage aficionados, and desert mystics of the communal, transcendental, and triumphant power of music, as evidenced most recently in the riotous affirmations of their 2022 track "When I'm Free."...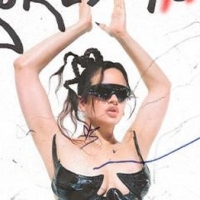 Rosalía Announces Her Highly Anticipated 'MOTOMAMI' World Tour
by Michael Major - April 19, 2022
Produced by Live Nation, the MOTOMAMI WORLD TOUR kicks off July in Almería, Spain at Recinto Ferial de Almeria making stops in Barcelona, Madrid, Mexico City, São Paulo, Santiago, New York, Toronto, Chicago, Los Angeles, Miami, Milan, Amsterdam, London and more before wrapping in Paris, France at Ac...