| | |
| --- | --- |
| BIO: New EP Ladies & Gentlemen available now! Download it on iTunes at http://wbr.fm/tylerhiltonep - Before Tyler Hilton wrote the songs that appear on his new album The Storms We Share he had never written anything but love songs. "It's not that I was uninterested in things other than love, but it was love that made me want to write songs," the 26-year-old singer, songwriter, and guitarist says. Which would have been fine except that Hilton had been working on a new album for three years and had already scrapped hundreds of songs that he didn't consider good enough. Uninspired, he was having a hard time motivating himself to keep going. "I started coming up with these lyrics that were little pep talks to myself, like 'Come on, you can do this. You just have to clear your head and keep going,'" Hilton says. "So several of the tracks on this album, like 'Keep On,' 'Somehow,' and 'This World Will Turn Your Way,' are these encouraging, hopeful tunes, which I'd never usually write, but that's what was coming out of me at the time." The uplifting theme of those songs eventually served as the inspiration for the album's title. "I was looking for a phrase that communicated how we all have something in common," Hilton says. "I was spending a lot of time in the South and in Canada and whenever there was a storm, you could be standing in line at the grocery store next to a stranger and they'd inevitably remark about the crazy weather. That's when it hit me: Everyone shares one common thing — weathering the storms together. And that became a metaphor about recognizing that we all need to be encouraged to weather the storms. Sometimes you need to remind yourself that dreams can happen, but they may take time so can't give up, which basically describes the last four years of my life. That's what 'This World Will Turn Your Way' is about. I wrote it last and it thematically sums up the whole album in that I took everything I learned and put it into that one song." The Storms We Share is a vividly drawn, emotionally resonant snapshot from these years, which Hilton spent trying to make a follow-up to his 2004 major-label debut The Tracks of Tyler Hilton. That album, which spawned the Top 40 singles "When It Comes" and "How Love Should Be," introduced the then-21-year-old Palm Springs, Calif., native to the public via Warner Bros. Records' now-defunct label Maverick Records. After the label folded, Warner Bros. executives told Hilton they loved his music, believed in him as an artist, and wanted him to stay with the label. "They basically said, 'We want you to make a record that really represents who you are now,' Hilton says. "So essentially I had limitless options, which can be too much of a good thing. I would try things that I had always wanted to do, but they didn't sound as exciting as I thought they would. It was frustrating." After a few false starts and some time living in Nashville, Hilton moved back to Los Angeles where he was introduced to producer Matt Serletic (Matchbox Twenty, Collective Soul) who suggested the two get together for a writing session. "Matt listened to what I had so far and said, 'I really dig it, but I think you've got more in you.' And I was like, 'Oh crap,'" Hilton recalls with a laugh. "But I was intrigued to see what he thought I could improve. The songs we came up with together were so good that I knew I had to put them on my album." Out of those sessions, the pair wound up recording "This World Will Turn Your Way" and "Keep On," as well as "Sunset Boulevard" (a meditation on an artist's idealism versus the reality of the music business), and "So Young" and "16th Summer" (about longing for the simpler days of one's youth). But it wouldn't be a proper Tyler Hilton album without his thoughtful love songs and "Faithful," "I'd Rather Be Lonely," and "Say It Like A Lie" (featuring vocals from one of Hilton's favorite artists Rachael Yamagata) fit the bill. Those tracks were produced by noted studio vet John Alagia (Dave Matthews Band, John Mayer), a personal hero of Hilton's ("he's done so many records that I love, I really look up to him"). Alagia also produced another highlight, "Ain't A Thing," which Hilton co-wrote with his friends Dave Haywood and Charles Kelley of Grammy-winning country band Lady Antebellum, whom Hilton used to live with in Nashville. "We wrote that years ago and it was about us pretending to be cool, like, 'You ain't a thing without me.' I'm sure if you looked at the three of us writing that song at home, in our basketball shorts and t-shirts, you would have thought, 'Those are some pretty lame dudes,'" Hilton says with a laugh. The Storms We Share was recorded live in the studio, giving it a rich, bright sound that is well-suited to its pop Americana vibe. "I wanted to make a great pop record, which is a big step for me to even say because 'pop' felt like a dirty word for so long," Hilton says. "I also wanted to make an modern Americana record. I come from country, folk, and blues music; that's what my family plays and that's the music I grew up on. So we've got pedal steel guitar, banjos, and mandolins, but it's definitely a pop record." Like he said, there was a time when Hilton wouldn't be caught dead playing pop music. The son of an electrical contractor and a teacher, Hilton grew up in a musical family in the California desert. "My dad's side are all musicians and my mom's side too. My grandmother was a wonderful piano player. Her father had his own radio show, so I grew up around lots of music," Hilton says. Growing up in Palm Springs, there wasn't much to do, so he naturally took to playing guitar and singing at a young age. "The amount of time I had to work on music was immense," Hilton says. "Especially in the summer because you don't go outside. It's like being snowed in with heat." A huge fan of Elvis Presley, Frank Sinatra, Robert Johnson, and Muddy Waters, Hilton spent several years performing at open mic nights and clubs, and playing blues and jazz covers for tips in coffeehouses and restaurants. "I did pretty well with the older clientele because they loved that stuff," Hilton says. "It wasn't until I signed with Maverick that young people even came to my shows. I'd always be so shocked when a kid came up to me and said he liked my music, because usually it was: 'Oh my parents heard you at the Crab Shack and they loved your rendition of 'Wonderful World' and I'd be like, 'Thank you.' And that's when I got out of Palm Springs." Hilton moved to Los Angeles and released a self-titled independent album in 2000. He also indulged his other passion, acting, by appearing in The CW's One Tree Hill and the indie cult favorite Charlie Bartlett, and playing Elvis Presley in the 2005 Johnny Cash biopic Walk the Line. (Hilton's songs have been included on the Grammy Award-winning Walk the Line soundtrack and on all three of One Tree Hill's popular soundtracks.) Hilton signed with Maverick Records and released The Tracks Of Tyler Hilton in September 2004. "I wrote all those songs when I was still in high school," he says, "and I was very impressed that the songs I wrote while I was doing homework ended up being released on a major label. That was really exciting to me. I could have written those kinds of songs again, but I wanted to do better. And I think my new album is better." Indeed The Storms We Share is huge leap in the evolution of this young artist whose goal was to release a record that simply made people smile. "There is so much to be bummed about; I totally understand that," Hilton says. "I've felt it and I get it, but I wanted to move beyond it. I would love to give people a tool to wade through all the bad times and make them feel really happy. Maybe that's naïve to say, but I would love it if people listened to the songs and were inspired to do things that they didn't think they could do. That would be my ideal." | |
Latest Articles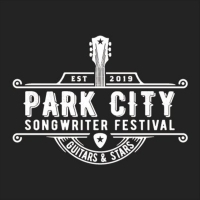 Park City Songwriter Festival Brings Intimate Music Experience To Utah 9/13-9/14
by Tori Hartshorn - July 15, 2019
Taking place across five venues in the "best small city in America" on September 13th and 14th, Park City Songwriter Festivalpromises to be an experience to captivate even the most avid of live music fans. In addition to the headliner's concerts each night, songwriters in the round, panels, and work...

Fremont Street Experience Announces Downtown Rocks Free Concert Series Lineup Additions
by Kaitlin Milligan - May 07, 2019
Downtown Rocks, the amplified concert series on Fremont Street Experience adds award-winning artists Eli Young Band, Collective Soul and I Love The 90's Tour featuring Vanilla Ice, Montell Jordan, All-4-One, Tone Loc and Coolio to its unparalleled roster of chart-topping talent from around the world...

Fremont Street Experience Turns It Up "One Louder" with Free Downtown Rocks Concert Series
by Tori Hartshorn - March 14, 2019
 Fremont Street Experience, the six-block entertainment district located in historic downtown Las Vegas, invites guests to turn it up "One Louder" and celebrate the return of Downtown Rocks with a powerhouse lineup featuring a diverse range of chart-topping talent from around the world. Music fans o...

Hilton Honors Unveils 2019 Concert Series, Expanding Lineup of Once-In-A-Lifetime Experiences
by Tori Hartshorn - February 27, 2019
Hilton Honors is unveiling an expanded lineup of extraordinary experiences and exclusive access for its members in 2019. Headlining the suite of new experiences is the Hilton Honors Concert Series, produced in partnership with Live Nation and featuring a roster of intimate music performances at icon...

Down North Announce Dates and Release New Video
by Kaitlin Milligan - January 23, 2019
Down North lead vocalist Anthony Briscoe leans into a song like his life depended on it, a veritable force of nature who channels the spirit of legendary showmen like James Brown, Michael Jackson and Sam Cooke (not to mention arena-rock strutters like David Lee Roth and Steven Tyler). His crack band...

Aerosmith to Perform at Steven Tyler's GRAMMY Awards Viewing Party Benefiting Janie's Fund
by Kaitlin Milligan - January 09, 2019
 Iconic music legend and humanitarian Steven Tyler announced the return of his GRAMMY Awards® Viewing Party to benefit Janie's Fund, presented by Live Nation, on Sunday, Feb. 10, 2019 at Raleigh Studios in Hollywood. Hosted by Jane Lynch, the exclusive gala promises to be an unforgettable night buil...

Tyler Hilton Shares New Single HOW LONG TIL I LOSE YOU Out Today, Album Out 1/18
by Tori Hartshorn - December 07, 2018
Singer/songwriter/actor Tyler Hilton has released his latest single 'How Long 'Til I Lose You' today.  Listen to 'How Long 'Til I Lose You' on all streaming platforms and purchase the track HERE. ...

Elton John AIDS Foundation Fall Gala to Honor Patricia Hearst, Gayle King will Host and Sheryl Crow will Perform
by Kaitlin Milligan - September 12, 2018
On Monday, November 5, 2018, the Elton John AIDS Foundation (EJAF) will host its annual New York Fall Gala at Cipriani 42ndStreet in New York City.  At this year's gala, EJAF Founder Sir Elton John and Chairman David Furnish will honor Ford Foundation President Darren Walker, philanthropist Patricia...

Sold-Out Loveloud Festival Powered By AT&T Achieves $1,000,000 Goal
by Tori Hartshorn - July 30, 2018
LOVELOUD Festival Powered By AT&T reached its goal of raising $1,000,000 Saturday night at Rice-Eccles Stadium in Salt Lake City, UT.  This year the LOVELOUD Foundation is donating its proceeds from the festival to LGBTQ+ organizations including Encircle, the Tegan and Sara Foundation and the Trevor...

Big Loud Records and Atlantic Records' Rising Star Mason Ramsey to Debut FAMOUS EP On July 20
by Macon Prickett - July 09, 2018
Big Loud Records and Atlantic Records' internet phenom MASON RAMSEY is launching his debut, FAMOUS EP, on Friday, July 20, as exclusively announced by Associated Press today (7/9)....

Lana Del Ray, Steve Mac, & Desmond Child Among Winners at The 35th Annual ASCAP Pop Music Awards
by Macon Prickett - April 24, 2018
ASCAP, the American Society of Composers Authors and Publishers, hosted its 35th Annual ASCAP Pop Music Awards on Monday, April 23, recognizing four impressive songwriting talents with a 2018 ASCAP Pop Music Songwriter of the Year award, each for their individual achievement in crafting some of the ...