Latest Articles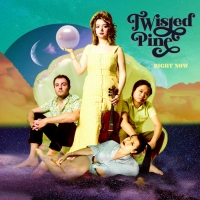 Twisted Pine Announces Release Date for New Album RIGHT NOW
by TV News Desk - June 16, 2020
Twisted Pine—once a straightforward, Boston-based bluegrass act—has been hard at work; busily evolving into what the Boston Globe now calls "something else, a wider version of a string band; boundary jumpers akin to outfits like Punch Brothers, Nickel Creek, and Crooked Still....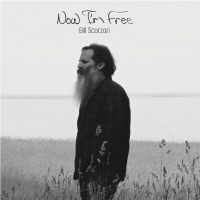 Bill Scorzari Releases Single from New Album
by TV News Desk - August 15, 2019
On September 20, New York native, Bill Scorzari, independently releases his third full-length album of all original music titled, Now I'm Free. His sound is gritty, raw and at times, downright sad. His songs transition through a multitude of emotions, with themes centered on the experiences of the ...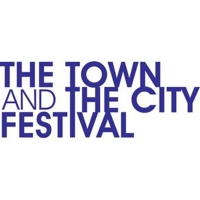 New Acts, Daily Lineups And Venues Announced For 2nd Annual The Town And The City Festival
by BWW News Desk - August 09, 2019
Over dozen new acts have been added to the extensive list of performers for The Town and The City Festival taking place in Lowell, Massachusetts on Friday, October 18th and Saturday, October 19th, 2019....

Zip, Craig Richards, Vera, Cap, Raresh, tINI, Joseph Capriati Added to UNUM Festival Lineup
by TV News Desk - January 15, 2019
UNUM Festival today announces a second wave of artists who will be lining up on the perfect coastline resort of Rana e Hedhun, in the town of Shengjin, Albania from May 31st to June 2nd 2019. World class names like Craig Richards, Leon, Adriatique, Raresh, tINI, Zip, Vera, Ferro and many more will b...

Folk Alliance International Announces 2019 Official Showcase Artists
by BWW News Desk - October 02, 2018
Folk Alliance International (FAI) is proud to announce the 2019 Official Showcase artists* representing 23 countries (*confirmed to date and subject to change) for the 31st annual conference taking place February 13-17, 2019, at Fairmont The Queen Elizabeth in Montréal, Québec, Canada....

Dreambeach Reveal Final Line-Up for 2018 Edition with Ricardo Villalobos, Jamie Jones, Andy C, & More
by TV News Desk - April 10, 2018
Spain's biggest electronic music festival Dreambeach has now revealed the final names for its sixth edition, taking place on August 8-12th. With a selection of the biggest names in electronic music spread across four jam-packed days on the Almerian coastline boasting stunning scenery, the unique atm...

Award Winning String Band TWISTED To Play Brooklyn's Union Hall 1/13
by BWW News Desk - January 02, 2018
Award Winning String Band TWISTED To Play Union Hall 1/13...