Latest Articles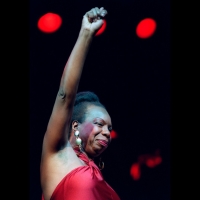 BWW Exclusive: THE 101 GREATEST PROTEST SONGS OF ALL TIME - with Bob Dylan, Aretha Franklin, John Lennon, Kendrick Lamar & More
by Peter Nason - June 18, 2020
BWW Reviewer Peter Nason chooses the 101 greatest protest songs from 1939-2020. See if your favorite songs or artists made the list!...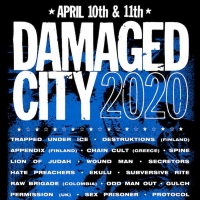 Damaged City Fest 2020 Announces Initial Lineup
by TV News Desk - February 27, 2020
DAMAGED CITY is a celebration of hardcore and punk from all over the world. This year's 8th annual festival takes over D.C. from April 10 - 11. 2020 highlights include TRAPPED UNDER ICE, Finland's 80's punk legends DESTRUKTIONS and APPENDIX, CHAIN CULT from Greece, UK's PERMISSION, LION OF JUDAH, LA...

Listen to Primal Rite's Crossover/Thrash Masterpiece DIRGE OF ESCAPISM In Its Entirety
by BWW News Desk - January 26, 2018
Today marks the release date of Bay Area six-piece Primal Rite's ripper of a debut full-length, Dirge Of Escapism. Propelled by vocalist Lucy Xavier's fiery skirmishes on personal politics, mental health, and identity, Primal Rite's thrashing dirges are galvanized by a noble purpose. No punk bravado...