Latest Articles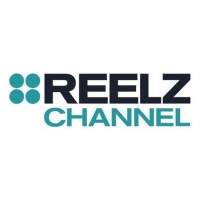 REELZ Will Premiere a Series of New Music Documentaries
by TV News Desk - November 18, 2020
REELZ today announced its December 2020 premieres with a music themed lineup of new specials, new episodes of returning original series and the REELZ premieres of music documentaries Queen and Adam Lambert: The Show Must Go On, ZZ Top: That Little Ol' Band from Texas and Keith Richards: You Can't Ro...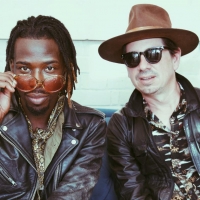 Black Pumas Perform on GOOD MORNING AMERICA with Jack Johnson
by TV News Desk - September 25, 2020
Black Pumas, the Grammy®-nominated duo of frontman/songwriter Eric Burton and producer/guitarist Adrian Quesada, appeared on Good Morning America today....
216 Quarterfinalists Announced For 2021 Music Educator Award Presented By The Recording Academy And GRAMMY Museum
by TV News Desk - June 09, 2020
A total of 216 music teachers from 199 cities have been announced as quarterfinalists for the Music Educator Award presented by the Recording Academy® and GRAMMY Museum®. In total, nearly 2,000 initial nominations were submitted. In addition to our quarterfinalists, 91 legacy applicants from 2020 wi...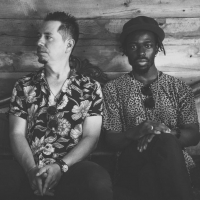 Black Pumas Release 'Fast Car' (Tracy Chapman Cover)
by TV News Desk - June 09, 2020
Black Pumas, the Grammy-nominated duo of vocalist Eric Burton and guitarist Adrian Quesada, release their cover of Tracy Chapman's "Fast Car" today....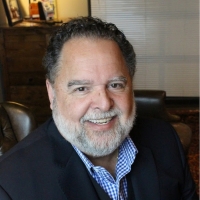 Country Music Association To Honor Tony Conway With CMA Touring Lifetime Achievement Award
by TV News Desk - November 25, 2019
The Country Music Association will honor Conway Entertainment Group/Ontourage Management founder/owner Tony Conway with its 2019 CMA Touring Lifetime Achievement Award. Conway received the news during last week's CMA Board of Directors meeting in Nashville, where he received a standing ovation from ...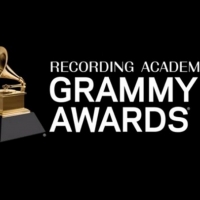 Lizzo, Billie Eilish, & Lil Nas X Lead GRAMMY Nominations - See Full List!
by TV News Desk - November 20, 2019
Recording Academy® President/CEO Deborah Dugan alongside Academy Chair of the Board of Trustees and renowned record producer Harvey Mason Jr., as well as GRAMMY Awards® host Alicia Keys and past two-time GRAMMY® nominee Bebe Rexha, today revealed nominees for the 62nd GRAMMY Awards in select categor...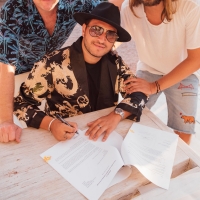 Sony/ATV Music Publishing UK Signs Jonas Blue
by TV News Desk - September 24, 2019
Sony/ATV Music Publishing UK has signed multi-BRIT-nominated DJ, songwriter, artist and record producer Jonas Blue to a worldwide futures deal....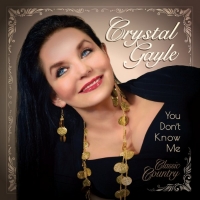 Crystal Gayle Releases First New Album In 16 Years Today
by TV News Desk - September 06, 2019
Grammy®, AMA, ACM and CMA award winning country music singer and Grand Ole Opry member Crystal Gayle released her first new album in nearly 16 years today; You Don't Know Me which includes the first ever recording with her sister, the legendary Loretta Lynn. Available everywhere, the new album is re...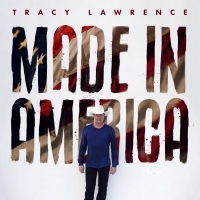 Tracy Lawrence Releases New Album MADE IN AMERICA
by TV News Desk - August 16, 2019
Country music legend, Tracy Lawrence, releases his first original studio album in six years with the prideful, Made In America, available on all streaming and download services today, Friday, August 16th. The country star has been a driving force in the music industry for over 25 years and is a main...

Midland, Boz Scaggs, Gretchen Wilson, Diamond Rio, Tracy Byrd & More Headed To Billy Bob's Texas In June
by BWW News Desk - May 31, 2019
Located in the heart of the Fort Worth Stockyards National Historic District, Billy Bob's Texas first opened in 1981. Since then more than 17 million visitors have enjoyed live entertainment each month, when stars from the present and past grace the stages....

Country Music Mainstay, Tracy Lawrence, Proudly Honors American Determination and Resiliency with His New Single
by BWW News Desk - May 24, 2019
Singer, songwriter and radio deejay, Tracy Lawrence, has had an impressive country music career spanning over two decades and shows no signs of slowing down. OnFriday, May 24th, Lawrence is set to release his new single, "Made In America," as the title track off his upcoming 16th studio album, Made ...

Marty Brown to Guest Host Country Classics TV Show
by TV News Desk - April 01, 2019
Singer/songwriter Marty Brown kicks off a four-episode guest hosting run on Country Classics TV show today, with new shows set to broadcast on April 8, April 15 and April 22. The weekly half-hour program is filmed at the Willie Nelson & Friends Museum in Nashville and features interviews and music v...

Recording Academy Announces Industry-Wide Initiative To Expand Opportunities For Female Producers and Engineers
by TV News Desk - February 01, 2019
Today, the Recording Academy's Task Force on Diversity and Inclusion announced an unprecedented new initiative that aims to expand opportunities for female music producers and engineers. The Producer & Engineer Inclusion Initiative is the inaugural action of a larger strategy to address gender inequ...