Latest Articles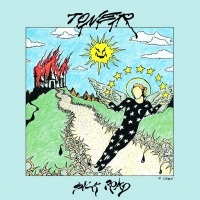 Toner Announces Sophomore LP 'Silk Road,' Shares First Single
by TV News Desk - February 21, 2020
TONER was originally formed as a solo bedroom project by Samuelito Cruz in 2014. With interest from a few labels, Cruz was convinced to record a full-length record that came out in Spring of 2015 titled LP, recorded in the backyard shed of his mom's house. As a result of moving from West End (lower ... (
more...
)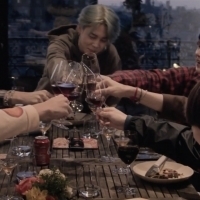 Tickets On Sale Now For The Third BTS Feature Film BRING THE SOUL: THE MOVIE, Watch The Trailer Here
by BWW News Desk - July 03, 2019
Big Hit Entertainment and Trafalgar Releasing announced today that tickets are now on sale for BRING THE SOUL: THE MOVIE, the latest film from global superstars BTS which finds the band at the end of their LOVE YOURSELF tour in Europe. The film will be in theaters for a limited time beginning August... (
more...
)

Culture Abuse Share New Track WAR TIME DUB Ahead Of North American Tour
by BWW News Desk - June 04, 2019
After spending a majority of 2018 on the world's stages alongside Nothing, Green Day, The Bronx, and more, Culture Abuse are conquering the open road yet again—this time, for their first-ever full headlining North American tour. On the heels of kickoff, Culture Abuse have dropped another new single,... (
more...
)

Culture Abuse Release New Single GOO
by BWW News Desk - May 01, 2019
In celebration of their North American headlining tour, alongside prolific punker Tony Molina, Culture Abuse have shared their first new track (and music video, directed by David Kelling and Barbara Georges) in nearly a year.... (
more...
)

NOTHING Announce U.S. Headlining Tour and Confirm SXSW
by TV News Desk - February 07, 2019
Philly's post-rock shoegazers NOTHING announce U.S. headlining tour dates throughout March including performances at SXSW in support of their critically acclaimed album Dance On The Blacktop. Tickets are available tomorrow, Friday, February 8th at 12pm EST HERE. Stay tuned for NOTHING's full SXSW sc... (
more...
)