Latest Articles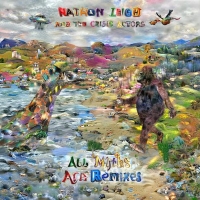 Nathan Leigh Releases 'All Myths Are Remixes'
by Michael Major - January 28, 2022
Nathan Leigh is a composer, writer, animator, and activist. He has composed music and designed sound for over 300 plays at theatres across the country. With Kyle Jarrow, Nathan co-created the musicals Big Money (WTF Boris Segall Fellowship 2008) and The Consequences (World Premiere 2012 at WHAT)....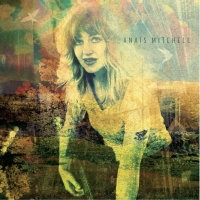 Anaïs Mitchell Releases New Self-Titled Album
by Michael Major - January 28, 2022
Tony- and Grammy-award-winning singer-songwriter Anaïs Mitchell (Hadestown, Bonny Light Horseman, Big Red Machine) has released her first solo album in over a decade - Anaïs Mitchell. Mitchell's self-titled album was produced by Josh Kaufman. Listen to the album now. Plus, check out upcoming tour da...
Mexican Dogs Release 'Run, Run, Run'
by Michael Major - January 24, 2022
Blasting away the cobwebs, the trio deliver a hit of retro-shaded, riff-rollicking Glam Rock for the good-times. Landing like the Black Sabbath / T.Rex collaboration that never happened, Mexican Dogs resurrect the rock'n'roll spirits of yesteryear and breathe new life into the sounds that defined th...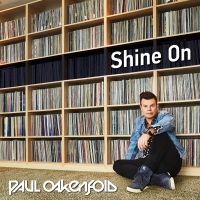 Paul Oakenfold Releases 'Shine On' Album
by Michael Major - January 21, 2022
World-renowned DJ and producer Paul Oakenfold releases his new studio album Shine On via Perfecto Records. The 17 track LP sees dance music heavyweight Oakenfold at the top of his game, joined by a host of massive collaborators Zhu, Aloe Blacc, Luis Fonsi, Eve, Benny Benassi, Azealia Banks, CeeLo Gr...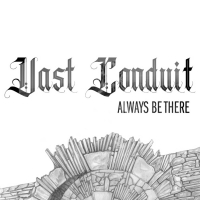 Prog Ensemble Vast Conduit To Release Debut Album 'Always Be There'
by Michael Major - January 18, 2022
Prog ensemble Vast Conduit featuring keyboardist/vocalist Bill Jenkins, best known for his work with Enchant and Thought Chamber, will be releasing their debut album "Always Be There". It started as just an EP, and recording of 3 of the songs with demo vocals started several years ago. COVID opened ...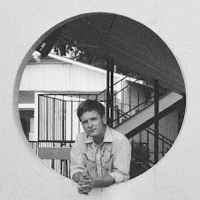 Landon Lloyd Miller Announces 'Light Shines Through' LP
by Michael Major - January 17, 2022
In anticipation of the release Landon has shared its first official single 'Bluebonnet'; a tender, raw, confessional track that finds the singer opening-up about the tumultuous relationship with his father, to overcoming the mental pressures he has experienced as a touring artist. Listen to the new ...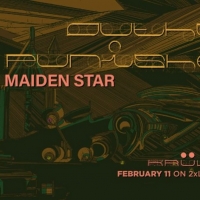 Author & Punisher Release 'Maiden Star'
by Michael Major - January 13, 2022
The new album will be available on a selection of limited-edition vinyl variants that tie into the color palette of the album artwork, CD, cassette and digitally. Author & Punisher has announced two rounds of 2022 European tour dates with a pair of North American performances slated for March. Liste...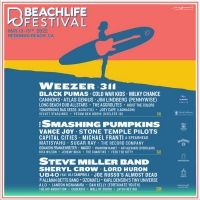 Weezer, Sheryl Crow, The Smashing Pumpkins & More Join BeachLife Festival Lineup
by Michael Major - January 10, 2022
Headliners Weezer (Friday), The Smashing Pumpkins (Saturday) and Steve Miller Band (Sunday) will be joined by a wide range of talent rarely booked together for the same event, including 311, Sheryl Crow, Vance Joy, Black Pumas, Lord Huron, Stone Temple Pilots, UB40 feat. Ali Campbell, Cold War Kids ...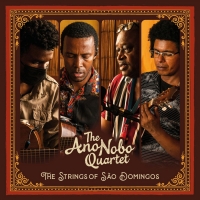 Ostinato Announces New Album from The Ano Nobo Quartet
by Michael Major - January 07, 2022
This album was recorded in three locations on Santiago Island: in Pascoal's home in São Domingos, the small hometown of Ano Nobo that sits amid the cascading hills of the countryside; in a secluded, remote recording space in the north of the island; and near Santiago's northern beach cove without an...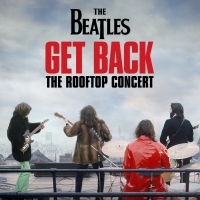 THE BEATLES: GET BACK Rooftop Concert to Debut in IMAX
by Michael Major - January 05, 2022
To celebrate the anniversary of the landmark performance, select IMAX® theaters will host the screenings with a filmmaker Q&A and give away exclusive mini-posters. The Q&A will be broadcast via satellite simultaneously to all connected IMAX locations. The concert is featured in Peter Jackson's origi...