Latest Articles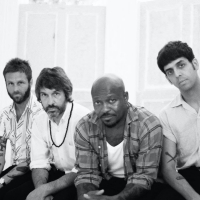 The Heavy Release New Single 'Stone Cold Killer'
by Michael Major - March 23, 2023
'Stone Cold Killer' is a gnarled roadhouse rocker written about guitarist Dan Taylor's new kitten "that beautiful thing kills everything", the humorous accompanying video portrays a retro crime caper as the band are hunted by the menacing feline felon. Watch the new music video and check out upcomin...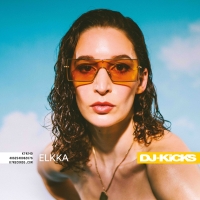 !K7 Set to Release a DJ-Kicks Mix From Elkka
by Michael Major - March 23, 2023
The announcement lands alongside an exclusive new track - 'Hands' - one of two new Elkka tracks found on the record. Elkka will be celebrating the release of her DJ-Kicks with a run of headline live shows during the first week of May, including a performance at London's Colour Factory – tickets are ...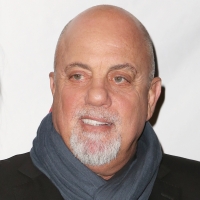 Billy Joel Adds 94th Monthly Show at Madison Square Garden
by Michael Major - March 23, 2023
Billy Joel is one of the biggest concert draws in the world, selling out arenas and stadiums across the globe. Having sold 150 million records over the past quarter century and scoring 33 consecutive Top 40 hits, Joel ranks as one of the most popular recording artists and respected entertainers in h...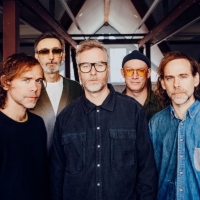 The National Share 'Eucalyptus' Single
by Michael Major - March 22, 2023
The National has released a third new track ahead of its upcoming album First Two Pages of Frankenstein. "Eucalyptus" is taut and punchy, having come together in a charmed burst of spontaneity surrounding a visit to the historic Capitol Theatre just north of New York City in Port Chester. Watch the ...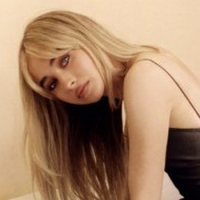 Sabrina Carpenter Releases Deluxe 'Emails I Can't Send Fwd:' Album
by Michael Major - March 17, 2023
Singer-songwriter and actress Sabrina Carpenter releases emails i can't send fwd:, an extended version of her 2022 studio record emails i can't send. In addition to releasing her deluxe album, Sabrina kicked off the second leg of her emails i can't send Tour on Thursday, March 16th at Hard Rock Live...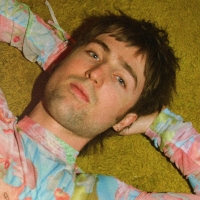 Will Joseph Cook Shares New Single 'MF BASSLINE'
by Michael Major - March 16, 2023
Will Joseph Cook throws the coolest pity party you'll ever attend with the release of his new track "MF BASSLINE." Built around the cheeky lyrical hook "I've been lower than a mother fucking bass line", the rhythmic indie-pop track makes feeling down in the dumps cooler and catchier than it ever has...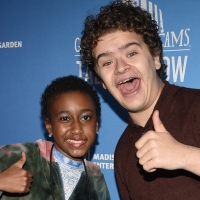 Garden of Dreams Talent Show Returns to Radio City Music Hall With More Than 150 Local Performers
by Michael Major - March 14, 2023
Celebrities and athletes have participated in the Garden of Dreams Talent Show – from mentoring performers to serving as presenters at the event – including Whoopi Goldberg, Henrik Lundqvist, Alicia Keys, Adam Graves, Sara Bareilles, Remy Ma, Miguel, Susan Sarandon, Fat Joe, Darryl McDaniels, Caleb ...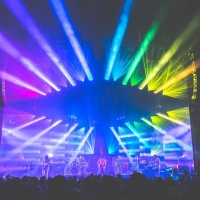 Goose Announce Fall Headline Run
by Michael Major - March 14, 2023
The newly announced dates begin September 16 at Detroit, MI's Masonic Temple Theatre and include Santa Barbara, CA's Santa Barbara Bowl (September 29) and two-night stands at Oakland, CA's Fox Theater (September 25-26) and Morrison, CO's world-famous Red Rocks Amphitheatre (October 5-6)....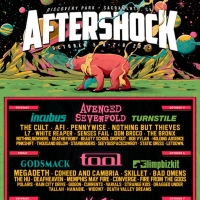 Guns N' Roses, Tool, Avenged Sevenfold, Korn & 90+ More Bands Announced For Aftershock 2023
by Michael Major - March 14, 2023
The West Coast's Biggest Rock Festival, Aftershock, grows even more in 2023 with its most packed lineup yet offering 95-plus bands over four full days, led by headliners Guns N' Roses, Tool, Avenged Sevenfold and Korn. The destination event, held at Discovery Park in Sacramento, CA, builds on last y...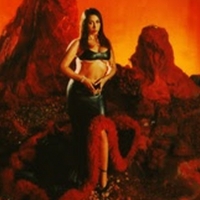 Kali Uchis' New Album Debuts at #4 on Billboard 200
by Michael Major - March 14, 2023
Grammy-winning artist Kali Uchis' new album Red Moon In Venus debuts at #4 on the Billboard 200, marking Uchis' first top 10 charting album. Red Moon In Venus is out now via Geffen Records to widespread critical acclaim. Additionally, Uchis is nominated for Best Artist – Pop at this year's Latin Ame...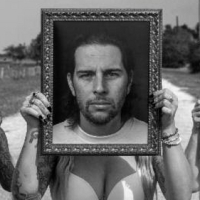 Avenged Sevenfold Make Triumphant Return With New Single 'Nobody'
by Michael Major - March 14, 2023
The triumphant track and its accompanying stop-motion video offer the first taste of the Huntington Beach, CA band's forthcoming eighth album, Life Is But a Dream..., which drops June 2. Watch the new video directed by award-winning director Chris Hopewell, for 'Nobody' now. ...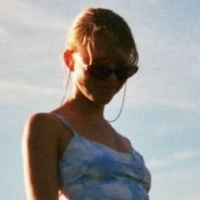 Alice Phoebe Lou Returns With New Single 'Shelter'
by Michael Major - March 13, 2023
The Berlin-based artist has been taking the world by storm with a string sold-out shows in Australia, Japan, Taiwan and beyond to the delight of her global fanbase. Originally born in South Africa, Alice Phoebe Lou's first taste of performing came at the age of 18 when she busked throughout Europe, ...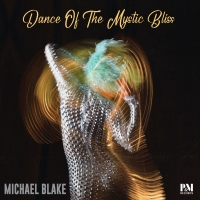 Michael Blake to Release Brazilian-Infused 'Dance of the Mystic Bliss'
by Michael Major - March 13, 2023
Dance of the Mystic Bliss also marks Blake's recording debut (as a leader) on flute, an instrument he spent time woodshedding during lockdown. In a 25-year career spanning 15 albums, not to mention innovative stints with the Lounge Lizards, the Jazz Composers Collective and much more, the 58-year-ol...