Latest Articles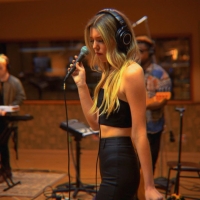 CLO Releases Cover of 'Paranoid'
by TV News Desk - November 11, 2020
Emerging singer/songwriter CLO offers up today a live video for "Paranoid" captured pre-pandemic with her band at Los Angeles' iconic music studio Sunset Sound where Michael Jackson, The Rolling Stones, Fleetwood Mac and others have recorded legendary tracks....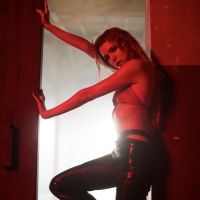 CLO Reveals New Music Video for 'Blackout'
by TV News Desk - October 02, 2020
CLO writes with intention....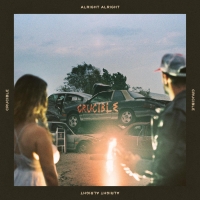 Family Folk Duo Alright Alright Release 'Trans Am'
by TV News Desk - September 04, 2020
Husband and wife Seth and China Kent are well on their way to adding new life and complexity to the concept of the "family band."...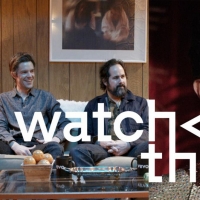 Vevo Announce the Release of 'Watch This' Featuring The Killers
by TV News Desk - May 19, 2020
Vevo announce the release of Watch This featuring The Killers and their music videos for 'When You Were Young,' 'Bones' and 'The Man.'...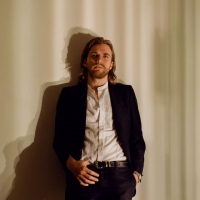 Colin Jones Debuts New EP MAMMA DON'T WEEP
by TV News Desk - April 10, 2020
As both an accomplished musician and filmmaker, Colin Jones is something close to a modern renaissance man. Like a screenplay, Mama Don't Weep ebbs and flows between rising action, jazzy, nocturnal ambiance and clamoring, chaotic catharsis, evoking a diverse, multifaceted sound, not unlike the works...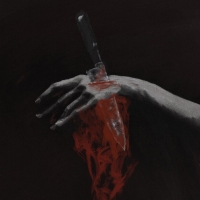 Counterparts Release Highly Anticipated Album 'Nothing Left To Love'
by TV News Desk - November 01, 2019
Counterparts have officially dropped their highly anticipated six full-length album today. Nothing Left To Love shows the band moving their uniquely captivating sound forward without losing the musical DNA that broke them back in the early 2010s. Produced by Will Putney (Every Time I Die, The Acacia...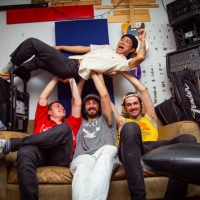 Marinara Announces Debut Album I FEEL LIKE DOG
by TV News Desk - September 19, 2019
Members of beloved indie projects Active Bird Community, Your Dog, Future Teens and Double Cuff have come together to form a slacker rock super group playfully called Marinara. Today, the band announces their debut album I Feel Like Dog to be released on November 8, produced by Chris Daly (Diet Cig,...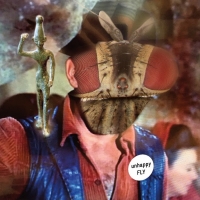 Unhappy Fly Debut New Track 'Alasdair Owns Me' From Their Upcoming Album
by TV News Desk - September 12, 2019
Dudanski and Xentos have joined with vocalist/radio artist Sarah Washington and sax blower John Glyn for their latest project. Four years of recording in and around Granada and UK using locations ranging from abandoned soft drinks factories to gin-slugging auntie's living rooms have resulted in this...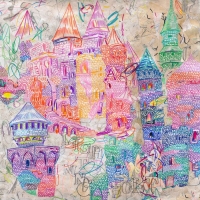 Lightning Bolt Announce New Album SONIC CITADEL
by BWW News Desk - August 01, 2019
Legendary duo Lightning Bolt will be releasing their seventh full length album, Sonic Citadel, on October 11th, 2019. On Sonic Citadel, the band often called the loudest rock outfit around have done the daring, stripping away some of their distorted mask to reveal the naked pop forms beneath the noi...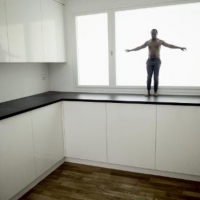 Fantastic Negrito Shares New Video From Grammy Winning Album
by BWW News Desk - June 26, 2019
Fantastic Negrito is marking the one year anniversary of his GRAMMY® Award-winning album, PLEASE DON'T BE DEAD, with the premiere of a powerful new companion video. 'The Suit That Won't Come Off' is streaming now at Fantastic Negrito's official YouTube channel HERE. A special closed captioned versio...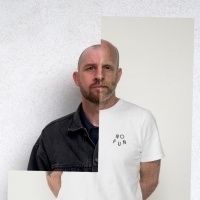 Juan MacLean & Man Power Collaborate Under New Juan Power Moniker
by BWW News Desk - June 26, 2019
Life and Death continue to serve up brilliantly unpredictable releases with a new one that brings together American DFA stalwart Juan MacLean with the UK's Me Me Me label head Man Power, plus an edit from the boss, DJ Tennis....

Parklife Announces Afterlife After Party Series
by TV News Desk - May 23, 2019
With less than three weeks left until things kick off, Parklife festival has dropped the wide-ranging line-ups for the official after party series Afterlife, with tickets available from Friday 24th May at 9am....

Tisoki And Watgood Collaborate On Sophisticated Bass Single RELATE
by BWW News Desk - May 10, 2019
UK producer Tisoki and collaborator Watgood cook up a moody, sophisticated take on bass music via their Dim Mak collaboration 'Relate.'...

Piano Driven Singer-Songwriter Luke Underhill Radiates in Sophomore EP
by BWW News Desk - April 12, 2019
Piano driven singer-songwriter and pianist Luke Underhill has found his sound in sophomore studio EP, Illuminations. The multi-faceted musician penned every track on the new project and it is produced by Warren Huart (The Fray, Marc Broussard, Korn, Aerosmith, Better Than Ezra). The entire EP is now...