Latest Articles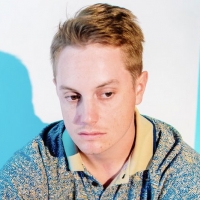 Yot Club Shares 'Santolina' EP Via American Songwriter
by A.A. Cristi - January 14, 2022
Today, Yot Club (the project of Ryan Kaiser) shares his brand new EP Santolina, out now via Nice Guys Records....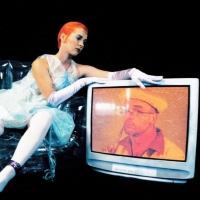 VIDEO: BROODS Releases New Single 'Like A Woman'
by Michael Major - January 13, 2022
BROODS (Georgia and Caleb Nott) are diving into the new year with the release of their rousing new single and video for "Like A Woman" from their forthcoming studio album, Space Island. Unquestionably one of the most gripping moments on the album, "Like A Woman" encompasses a wildly shapeshifting so...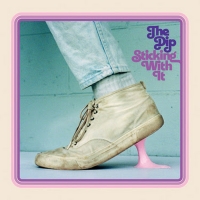 The Dips Debut New Single 'When You Lose Someone'
by Michael Major - January 12, 2022
Sticking With It, the anticipated new album from Seattle-based seven-piece band The Dip, will be released in the band's first record in partnership with their new label. Ahead of the release, "When You Lose Someone," is debuting today. Watch a special animated video for the song below!...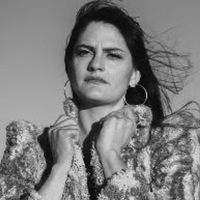 Sarah Elizabeth Haines Sets 'Castaway' Release Date
by Michael Major - January 11, 2022
Sarah Elizabeth Haines is a violist and violinist, she plays both instruments in the touring production of Tony award-winning Hamilton. Previously, she's toured with Les Misérables and Kansas City Choir Boy (featuring Courtney Love) and been a co-bandleader of Americana-folk band Bellehouse and a me...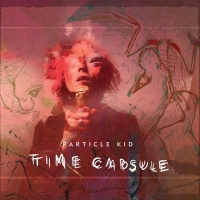 Particle Kid Releases New Single 'Someone Else's Dream'
by Michael Major - January 11, 2022
Particle Kid, aka Micah Nelson's experimental, psychedelic, future-folk project, returns today with "Someone Else's Dream," feat. J Mascis, Sunny War + Paul Bushnell, to announce their third full-length, double-album, TIME CAPSULE. Watch the new music video now! Plus, check out Particle Kid's upcomi...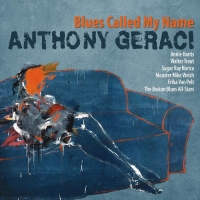 Anthony Geraci Signs Record Deal With Blue Heart Records
by Michael Major - January 11, 2022
An original member of Sugar Ray and the Bluetones, and Ronnie Earl and the Broadcasters, Geraci has recorded with both groups, in addition to blues artists and leading contemporary acts. He received a GRAMMY nomination as one of the studio musicians on Super Harps I featuring Charlie Musselwhite, Ja...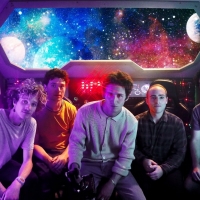 The Walters Unveil King Henry Remix of 'I Love You So'
by Michael Major - January 07, 2022
The global smash continues its explosive success into the new year, landing its most impressive chart position to date at #28 on Spotify's US Top Global chart, and #19 on the Top 50 US chart, with more than 336 million global streams to date and over 635K user-created videos on TikTok. Listen to the...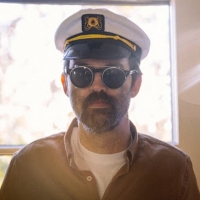 VIDEO: EELS Debut New Single 'Amateur Hour'
by Michael Major - January 05, 2022
The track is from the band's upcoming 14th full length album Extreme Witchcraft, due January 28 via PIAS/E Works Records. The album marks EELS songwriter & frontman E (aka Mark Oliver Everett)'s first collaboration with PJ Harvey producer and guitarist John Parish since the group's ground-breaking 2...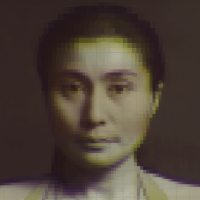 David Byrne & Yo La Tengo Join Yoko Ono Tribute Album
by Michael Major - January 05, 2022
Imagined and curated by Benjamin Gibbard, Ocean Child: Songs of Yoko Ono is comprised of 14 all-new versions of Ono's tracks performed by a diverse range of rising artists and legendary stars including David Byrne and Yo La Tengo, whose collaborative cover of "Who Has Seen The Wind?" is streaming no...