| | |
| --- | --- |
| BIO: This season William Tempest's directional style takes on a romantic twist with the collection 'The Sirens' Song'. Inspired by sirens, the mythical half beauty half sea creatures whose enchanting voices seduce passing sailors to shipwreck, and the pre-Raphaelite paintings of John William Waterhouse and Herbert James Draper, the collection shows an ethereal, fantastical quality. Soft draping in frothy chiffons, georgettes and velvet devore mimic the waves of the sea and are juxtaposed against more defined silhouettes inspired by the structure of shells in stone-washed double duchess satins and triple silk organdies which lend a more structural element to the collection. The color palette is fresh and bright with corals, nudes and pale gray offset with splashes of lemon and raspberry, interspersed with one of Tempest's signature prints, this season depicting the siren of his own imagination. Spring 2011 also sees the continuation of William Tempest's footwear collaboration with Mechante of London following the success of the debut collection for Fall 2010. The collaboration includes a line of soaring 5-inch heels in an array of colors to complement Tempest's designs. William Tempest is stocked globally at stores including Harrods in London; Boutique 1 in Dubai and Beirut; Al Othman in Kuwait and at the Wynn Las Vegas in the US; has been featured in Vogue, Elle, Harper's Bazaar, and The Wall Street Journal; and has been seen on celebrity fans including Kate Moss, Nicole Sherzinger, Victoria Beckham, Emma Watson and Leona Lewis. ABOUT WILLIAM TEMPEST Synonymous with luxury and modernism William Tempest is a contemporary British brand based in London. The look is of sharp tailoring, innovative cutting and experimental shape making, focusing heavily on construction and quality. William Tempest has been worn by high profile individuals including Kate Moss, Emma Watson, Lily Allen, Leona Lewis, Victoria Beckham, Jameela Jamil and Alexa Chung. Recently William Tempest has collaborated with the supermodels Kate Moss and Erin O'Connor; launched a new fashion exhibition at Kensington Palace in London alongside Vivienne Westwood and Stephen Jones; and been featured in international press including Vogue, Harper's Baazar, Tatler and Elle magazines. William Tempest is stocked globally in high profile stores including Harrods in London; Boutique 1 throughout the middle east; Al Othman in Kuwait, Outfit at The Wynn Las Vegas Hotel in the US, and Grey Flannel on the Island of Capri in Italy. Looking for additional Fashion Designer biographies? Visit our Fashion Designer Index. | |
Latest Tweets
| | |
| --- | --- |
| 2/24 @ 1:25 AM | |
| | |
| --- | --- |
| 2/23 @ 3:33 PM | |
| | |
| --- | --- |
| 2/23 @ 3:31 PM | |
MORE TWEETS
Latest Articles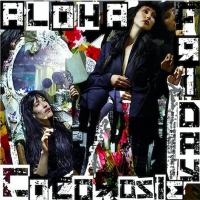 CocoRosie Announce North American Tour & Share 'Aloha Friday'
by TV News Desk - January 21, 2020
Today, CocoRosie (Sierra and Bianca Casady) announce their first North American tour dates in honor of their upcoming album Put The Shine On (pre-order HERE). In April, they will play their new music and old favorites in one-of-a-kind live shows in Los Angeles, San Francisco, Chicago and New York.... (
more...
)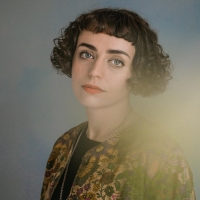 Charlotte Spiral Shares New Single 'Only Place I Know'
by TV News Desk - January 15, 2020
London-based duo Charlotte Spiral today reveal 'Only Place I Know', the second track to be taken from their debut EP Ideal Life. The EP is due for release 7 February 2020 via Chapped Lips.... (
more...
)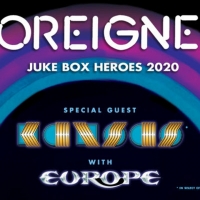 Foreigner, Special Guest Kansas, And Featuring Europe Set To Launch Juke Box Heroes 2020 Tour
by TV News Desk - January 13, 2020
"I Want To Know What Love Is." "Cold As Ice." "Hot Blooded." "Juke Box Hero." "Urgent." "Dust In The Wind." "Carry on Wayward Son." "Point of Know Return." "The Final Countdown."  "Carrie."... (
more...
)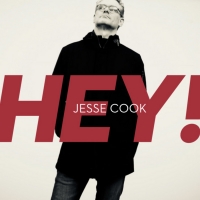 Jesse Cook Releases New Single 'HEY!'
by TV News Desk - January 10, 2020
Jesse Cook—the internationally acclaimed guitarist, composer and producer—has released "HEY!," his latest single since 2017's "To The Horizon" from the Beyond Borders (eOne Music) album. The spirited music video for "HEY!" was also released today and features the Gadfly dance company from Toronto, O... (
more...
)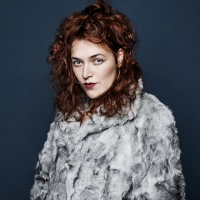 Jamila & The Other Heroes Release New Single 'Aliens In My Bed'
by BWW News Desk - December 17, 2019
International psychedelic funk-rock band Jamila & The Other Heroes have released their new single, 'Aliens In My Bed' via Springstoff on 13 December. The track is lifted off of their upcoming album, Sit El Kon (The Grandmother of the Universe) which is slated for release on 31 January. Their single,... (
more...
)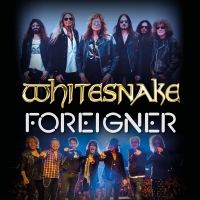 Whitesnake & Foreigner Announce U.K. 2020 Tour
by TV News Desk - November 04, 2019
Whitesnake and Foreigner today announce that together they will be hitting the road across the U.K. in 2020 alongside very special guests Europe. Tickets on sale Friday 8th November 2019 from 9am at LiveNation.co.uk... (
more...
)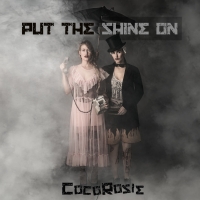 CocoRosie Announce New Album PUT THE SHINE ON
by TV News Desk - October 30, 2019
Today, CocoRosie, the sister duo Sierra and Bianca Casady, announce their 7th studio album Put The Shine On, which will be released March 6th 2020 via Marathon Artists. The follow-up to their 2015 album Heartache City will be accompanied by their one-of-a-kind live shows in March/April 2020, EU date... (
more...
)