| | |
| --- | --- |
| BIO: The rollicking country swing of the Sweetback Sisters is as infectious as it is heartbreaking. Their charismatic charm harkens back to the golden era of both the silver screen cowgirl and the ersatz cowboy stars of local UHF TV kiddie shows. That whimsical exterior is wrapped around a core of deeply felt love for traditional country music styles and a palpable joy in playing and singing together. Like their pseudo-sister role models, the Davis Sisters, the Sweetback Sisters sing country songs in close, surrogate-sister harmony and of course their signature matching dresses. Their repertoire combines several of the Sisters' passions -- country music from before they were born and new interpretations of those traditions -- to create a fresh take on what it means to be country. | |
Latest Articles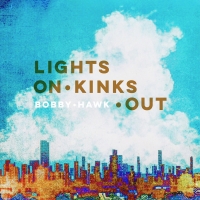 Bobby Hawk to Release First Solo Album LIGHTS ON KINKS OUT
by TV News Desk - September 03, 2019
Having performed with the likes of Abigail Washburn and Noam Pikelny, Brooklyn-based fiddler Bobby Hawk (aka Robert Hecht) is no stranger to excellence. But after years of touring, and in the aftermath of a personal breakup, something singular and new began to emerge. "It sounds cliche, but it was t...
The Sweetback Sisters Celebrate New Album at Jalopy Theater 8/19
by BWW News Desk - July 27, 2017
It's been ten years since The Sweetback Sisters first began forging their distinct sonic universe of golden era country, and on their new album, King Of Killing Time, (Out August 25th on Signature Sounds) they push their sound into more adventurous and playful territory than ever before. ...