Latest Articles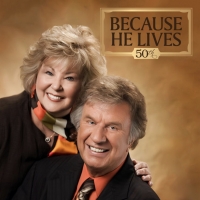 Gaither Gospel Classic 'Because He Lives' Celebrates Its 50th Anniversary
by TV News Desk - March 17, 2021
Fifty years later, "Because He Lives" has been recorded by a long list of artists, including Alabama, the Gaither Vocal Band, Matt Maher, Bradley Walker, David Osborne, Guy Penrod, Jimmy Fortune, Kristin Chenoweth, Órla Fallon, Rudy Pérez, Steven Curtis Chapman and many others....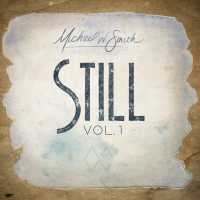 Michael W. Smith Announces New Album STILL
by BWW News Desk - September 28, 2020
Prolific singer and songwriter Michael W. Smith announced his newest album STILL will be released October 9, 2020 and is available to pre-order today. Fresh off his 36th #1 song, "Waymaker", STILL brings an atmospheric listening experience of improvisational music coupled with inspirational scriptur...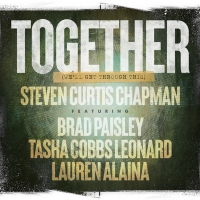 Steven Curtis Chapman, Brad Paisley, Lauren Alaina and Tasha Cobbs Leonard Release 'Together (We'll Get Through This)'
by TV News Desk - May 01, 2020
In these trying, confusing times, music is a healer — of the mind, the spirit and sensibilities, and that's exactly why five-time GRAMMY® winner Steven Curtis Chapman enlisted his friends Brad Paisley, Lauren Alaina and Tasha Cobbs Leonard to release 'Together (We'll Get Through This).'...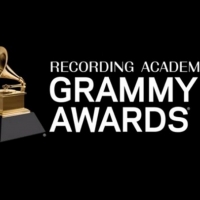 Lizzo, Billie Eilish, & Lil Nas X Lead GRAMMY Nominations - See Full List!
by TV News Desk - November 20, 2019
Recording Academy® President/CEO Deborah Dugan alongside Academy Chair of the Board of Trustees and renowned record producer Harvey Mason Jr., as well as GRAMMY Awards® host Alicia Keys and past two-time GRAMMY® nominee Bebe Rexha, today revealed nominees for the 62nd GRAMMY Awards in select categor...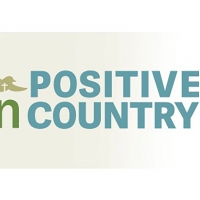 CDX Nashville Launches Positive Country Chart And Distribution
by TV News Desk - October 31, 2019
Music distribution service CDX Nashville has launched CDX TRACTION POSITIVE COUNTRY with Mark Piland serving as Chart Editor. This new format features positive message music with themes of faith, family and home. The new initiative includes music delivery to all radio stations who program this incre...

Over 50 Artists Join Forces To Honor Michael W. Smith
by TV News Desk - May 01, 2019
35 Years Of Friends: Celebrating The Music Of Michael W. Smith was packed with over 3 hours of performances from singers including: Amy Grant, Wynonna, Randy Travis with Steven Curtis Chapman, Jordin Sparks with Jordan Smith, Rascal Flatts, The Backstreet Boys' Brian Littrell, Charlie Daniels, the G...

Billy Ray Cyrus, Charlie Daniels, Gavin DeGraw Join Michael W. Smith Tribute
by TV News Desk - April 17, 2019
Billy Ray Cyrus, Charlie Daniels, Gavin DeGraw, Home Free, The Katinas, Wes King, Nicole C. Mullins, Michael Tait, Matthew Ward and Zach Williams have been added to the star-studded lineup to celebrate Michael W. Smith during the once-in-a-lifetime tribute event taking place April 30th at Nashville'...

Legendary Recording Artist Russ Taff Releases First New Album In Seven Years Today
by BWW News Desk - November 02, 2018
Multi-GRAMMY® and Dove Award-winning Russ Taff releases his debut praise and worship album, Believe, today (Nov. 2) from Sweetwater Studios, a division of Sweetwater Sound, and with global distribution from The Fuel Music. The album is available now at physical and digital retailers everywhere, and ...

Ronnie Milsap Announces Duets Record Release Date, Shares First Two Songs
by BWW News Desk - October 01, 2018
Two years in the works, Ronnie Milsap: The Duets (Riser House/Sony) is done, and slated for release at the top of the new year. The 13-track collection, spanning mainstream country, Christian, Americana, rock & roll and roots music, will be released January 18, 2019. To give longtime fans a taste of...

The Iridium Announces Fall Lineup for 'Legends in Session'
by TV News Desk - September 12, 2018
This Fall, The Iridium will showcase the songwriters and session musicians behind the biggest rock and pop anthems of all-time. Kicking off "Legends in Session" September 25-27 will be guitarist Paul Gilbert of Mr. Big; multi-Platinum selling recording artist and seven-time Grammy nominee Joan Osbor...

Chick Corea, John Pizzarelli and More Scheduled to Play City Winery Chicago this Summer
by TV News Desk - May 29, 2018
City Winery Chicago, 1200 W. Randolph Street, announces versatile jazz master Chick Corea and more. The following shows go on sale to the public on Thursday, May 31 at noon. All tickets will be available at citywinery.com/chicago....

Jason Crabb Inducted into Kentucky Music Hall of Fame
by BWW News Desk - May 16, 2018
Jason Crabb, GRAMMY® winner and 21-time GMA Dove Award winning artist, was inducted into the Kentucky Music Hall of Fame on May 11, 2018 during an induction ceremony in Mount Vernon, KY at the Renfro Valley Entertainment Center. Crabb was inducted alongside David 'Stringbean' Akeman, Dale Ann Bradle...