Latest Articles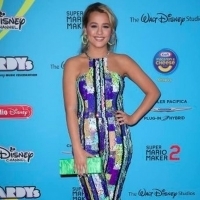 Gabby Barrett Named Radio Disney's NBT Featured Artist
by TV News Desk - July 17, 2019
Warner Music Nashville recording artist Gabby Barrett has been named Radio Disney's NBT (Next Big Thing), it was announced today. NBT is a multiplatform talent program that puts the spotlight on breakout artists and showcases their journey to success. The country singer will be featured in a series ... (
more...
)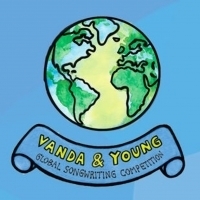 2019 Vanda & Young Global Songwriting Competition Announces Top 40 Finalists
by TV News Desk - June 24, 2019
The 2019 Vanda & Young Global Songwriting Competition shortlist is unveiled today, showcasing a mix of songs ranging from top of the pops to under-the-radar.... (
more...
)

Sofia Bolt Announces Debut Album 'Waves'
by TV News Desk - April 29, 2019
Sofia Bolt, the project of guitarist/vocalist Amélie Rousseaux, is thrilled to announce her debut album Waves, due out June 28 on Loantaka Records. Rousseaux began releasing music as Sofia Bolt in her native France, winning acclaim for her early EPs from Rolling Stone and Noisey. In 2017, following ... (
more...
)

Radio Disney Names Meg Donnelly Next Big Thing Featured Artist
by TV News Desk - March 27, 2019
Actress and singer Meg Donnelly has been named Radio Disney's NBT (Next Big Thing), it was announced today. NBT is a multiplatform talent program that puts the spotlight on breakout artists and showcases their journey to success. The recording artist, who has become known for her signature style of ... (
more...
)

Electrifying Female Percussion Duo Feels from Western Australia Showcasing at SXSW Music Festival 2019
by BWW News Desk - February 20, 2019
Two dynamic women, one four-octave electronic marimba/xylophone, 11 different drum pads, up to six sticks hitting the triggers at any time – meet Feels, the boundary-pushing, award-winning artists, producers, label founders and gender equality ground breakers landing in Austin next month as Australi... (
more...
)

Iceland Airwaves Announces Final Lineup for 20th Anniversary
by TV News Desk - October 04, 2018
Iceland Airwaves completes its 2018 line-up for the 20th Anniversary edition including Icelandic supergroup Team Dreams (Sin Fang, Sóley & Örvar Smárason) and post punkers Fufanu, one-man dynamo Cola Boyy (US) and electronic duo The Rhythm Method (UK) and many more.... (
more...
)

Natalie Prass Shares New Video for THE FIRE via NPR, Spotify Singles Session Out Today
by BWW News Desk - September 12, 2018
NPR is sharing a powerful new video for Natalie Prass' track 'The Fire' today from her sophomore album The Future And The Past. Directed by Alex Germanotta, the video is 'a statement on power dynamics between people in relationships and in society,' according to Prass. Shot in the remains of Preside... (
more...
)

Iceland Airwaves 2018 adds Natalie Prass, Stella Donnelly, Nadine Shah, & More to Lineup
by TV News Desk - May 24, 2018
After recently announcing Fever Ray, Blood Orange and The Voidz, Iceland Airwaves is proud to reveal its third round of acts for 2018. More than 50 acts from 15 countries join what's already a massive lineup for the festival's 20th Anniversary edition.... (
more...
)

FOCUS Whales Festival And Conference Announces SXSW Showcase
by TV News Desk - February 06, 2018
Leading British festival and conference FOCUS Wales has detailed its SXSW showcase, set to take place at The Townsend on Wednesday March 14th, with doors at 7:30pm. The showcase will feature the brightest music that Wales will offer the conference, with performances from Rachel K Collier, Doc Daneek... (
more...
)