Latest Articles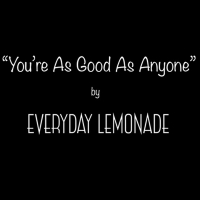 Everyday Lemonade Pay Tribute To Unlikely Hero With "You're As Good As Anyone (Jordan's Song)"
by Alexa Criscitiello - July 19, 2021
With the pandemic highlighting the importance of taking care of each other as much as ourselves, one man's selfless effort to express gratitude to health care heroes has also inspired a group of top-class Canadian musicians. Calling themselves Everyday Lemonade, the all-star collective is honouring ...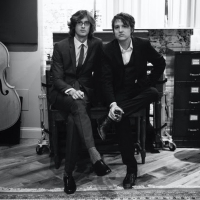 The Milk Carton Kids Ready 'Prologue' 10th Anniversary Box Set
by BroadwayWorld TV - July 19, 2021
The box set also comes with redesigned artwork and metallic ink on a clamshell box, plus a 32-page booklet featuring archival photos and a retrospective essay by author Kim Reuhl....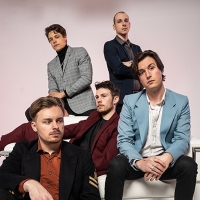 Toronto Alt. Rockers The High Loves Release 'Call Me Back'
by Stephi Wild - July 18, 2021
Freshly pressed from their forthcoming album, Too Much Of A Good Thing, this electric groove-laden rockin' offering is one of the 'catchiest songs' lead guitarist and vocalist Noah Monckton has ever written, he says....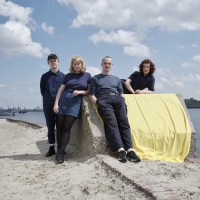 Pip Blom Share New Track 'It Should Have Been Fun'
by Alexa Criscitiello - July 16, 2021
Having recently announced details of the release of their second album, Welcome Break, out on Heavenly Recordings on October 8th, 2021, Amsterdam's Pip Blom have today shared the latest track 'It Should Have Been Fun' and announced a run of UK headline dates in February 2022....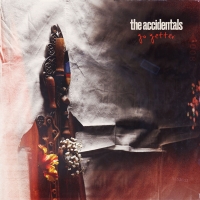 The Accidentals Announce New Album 'Vessel'
by Sarah Jae Leiber - July 16, 2021
"Go Getter," the first single off the album, has a catchy-as-hell melody with a much-needed message – "Shake off the pressure, sometimes you've gotta burn it down to build it better." ...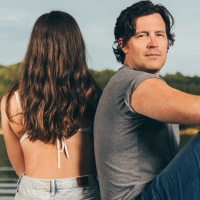 Clayton Anderson Releases 'Only Us'
by Alexa Criscitiello - July 09, 2021
Country singer-songwriter Clayton Anderson is back with "Only Us," his feel-good summertime anthem recorded with GRAMMY-winning producer Dave Audé. The new single, out this Friday June 25th, is Anderson's first release with Nashville based Visionary Media Group, and coincides with his highly anticip...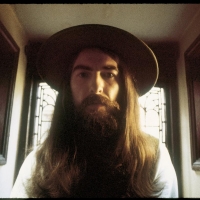 Unreleased George Harrison Recording 'Cosmic Empire' Released Today
by TV News Desk - July 09, 2021
Five decades after it was recorded, "Cosmic Empire" debuts today and sees Harrison performing the song on acoustic guitar on the second day of recording....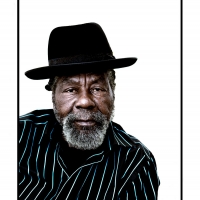 U-Roy Releases New Video 'Stop That Train'
by Sarah Jae Leiber - June 29, 2021
"Stop That Train" was a hit by the Jamaican band The Spanishtonians (also known as the Spanish Town Skabeats) released in 1965 at the height of the original ska movement....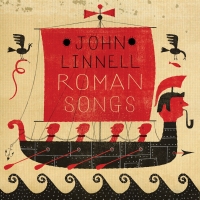 John Linnell Announces 'Roman Songs' EP Out Friday
by Sarah Jae Leiber - June 29, 2021
Roman Songs was produced by Grammy-winner Patrick Dillett (Sufjan Stevens, The National, St. Vincent) with Henry Linnell on guitar, and art direction by John Flansburgh. ...
Rob Halford, Tenacious D, Sammy Hagar & More Join 'STAND UP AND SHOUT FOR RONNIE JAMES DIO'S BIRTHDAY'
by Sarah Jae Leiber - June 29, 2021
The global fundraising event will bring together celebrities and fans all over the world to honor Dio's undeniable impact both on and off the stage....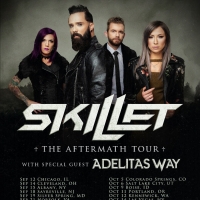 Skillet Announce Fall 2021 Headline Tour
by TV News Desk - June 23, 2021
The regular on-sale is set for Friday, June 25 at 10am local time. G...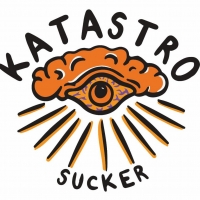 KATASTRO Releases New Single 'Droptop'
by TV News Desk - June 22, 2021
Katastro will celebrate the release of Sucker with a string of West Coast headlining tour dates beginning July 23rd with a hometown show in Tempe, Arizona. ...