Latest Articles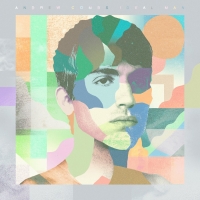 Andrew Combs Shares New Single 'Born Without A Clue'
by TV News Desk - August 19, 2019
Andrew Combs is set to release his new album, Ideal Man, on September 20th via New West Records. The 11-song set was produced by Sam Cohen (Kevin Morby, Benjamin Booker). Captured live in Cohen's Brooklyn studio, Ideal Man also features Combs' long-time collaborators, drummer Dom Billet and guitaris... (
more...
)

Vans Partners With Record Store Day to Release Wax Trax
by BWW News Desk - February 21, 2019
Record Store Day and Vans, the original action sports brand rooted in art, music and street culture, are teaming up to release a special edition soundtrack for the award-winning music documentary Industrial Accident: The Story of Wax Trax! Recordson Record Store Day, April 13, 2019.... (
more...
)

VIDEO: The CW Shares ARROW 'My Name is Emiko Queen' Extended Promo
by Stage Tube - January 16, 2019
Arrow is new Mondays at 8/7c on The CW, and available next day on The CW App.... (
more...
)

Country Music Royalty Hilary Williams Releases Debut Album MY LUCKY SCARS Today
by TV News Desk - May 25, 2018
Granddaughter of Hank Williams, Sr. and daughter of Hank Williams, Jr., Hilary is paving her own path with her first album. My Lucky Scars is inspired by Williams' 2006 near death accident and follows her journey in overcoming that horrific and life-changing event.... (
more...
)