Latest Articles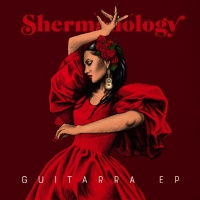 Shermanology Releases New EP GUITARRA
by Chloe Rabinowitz - September 02, 2022
Continuing their global footprint, Shermanology delivers the new Guitarra EP on their innovative D'EAUPE imprint. This latest release features two iconic tracks Guitarra and Que te Toca that pronounce their inherent character and reflect upon their Latin roots. ...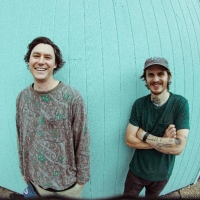 The Front Bottoms Release 'Theresa' EP
by Michael Major - September 02, 2022
The five song collection serves as the third installment of the band's popular Grandma EP series and features new recordings of never before released fan favorite songs. During 2014, the guys unveiled the Rose EP named in honor of drummer Mat Uychich's late grandmother who passed the same year....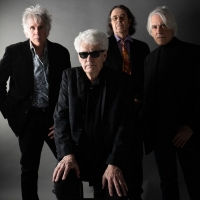 Boston Rock 'N' Roll Pioneers Nervous Eaters Announce New Album 'Monsters + Angels'
by Michael Major - August 31, 2022
Pioneering Boston rock band Nervous Eaters, contemporaries of bands like the Ramones, The Police, Iggy Pop, and The Pretenders, have announced plans to release a new album titled 'Monsters + Angels' via Little Steven Van Zandt's Wicked Cool Records....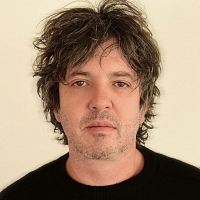 Meditations on Crime Share 'Nagual' Single by Mexican Summer's Geneva Jacuzzi
by Michael Major - August 24, 2022
Los Angeles cult icon known for pulsing synth-pop and elaborate live performance art visuals, Mexican Summer artist Geneva Jacuzzi's colorful planet is pulled momentarily to earth with the electrifying new single "Nagual," arriving alongside a video directed by and starring actress Paz de la Huerta....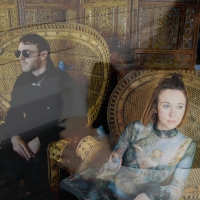 The Joy Formidable Announce 'Into The Blue' Deluxe Edition
by Michael Major - August 08, 2022
Celebrated Welsh, alt-rock band The Joy Formidable will release the band's Into The Blue Deluxe Edition. Out digitally in September, the forthcoming release includes two new songs as well as new artwork to commemorate the release. Watch the lyric video for 'Somewhere New' now. Plus, check out upcomi...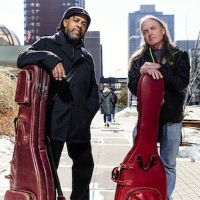 Bass Extremes Debut New Single 'Just-in Time' Featuring Tool's Justin Chancellor
by Michael Major - August 05, 2022
It's the second single/video revealed ahead of their upcoming album, S'Low Down. The 10-track album features a variety of legendary musicians, including Ron Carter, Bootsy Collins, Marcus Miller, Oteil Burbridge, Justin Chancellor, Linda Oh, Edgar Meyer, John Patitucci, Billy Sheehan, Joe Dart, and ...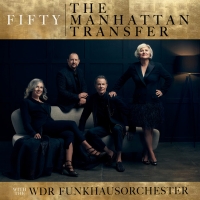 The Manhattan Transfer Announces New Album & Farewell Tour
by Michael Major - August 02, 2022
The 10-track set includes GRAMMY® Award winners Jorge Callandreli and Vince Mendoza, as well as vocal arrangers including Amanda Taylor of säje, to revisit their biggest hits from throughout the decades, including new arrangements of "Chanson D'Amour," "Twilight Zone / Twilight Tone" and "The Man Wh...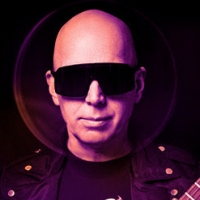 Joe Satriani Announces U.S. 2022 'Earth Tour'
by Michael Major - July 26, 2022
The U.S. leg of his worldwide "Earth Tour" will get things started with the tour launch on September 21  in Riverside, CA and continue through November 19 with a final date in the U.S. to take place in Dallas, TX. Satriani will then head over to Europe for rescheduled shows in early 2023. Satriani r...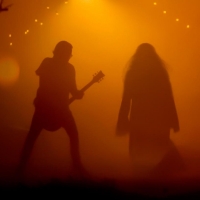 THE CULT New Fall Dates Added To North American Tour
by Michael Major - July 26, 2022
The Cult has announced the addition of fall tour dates to the schedule with the new run kicking off September 15 in Vancouver, BC at the Hard Rock Casino and concluding at The Greek Theatre in Los Angeles on October 9 with Black Rebel Motorcycle Club as the main support for that show. Plus, watch th...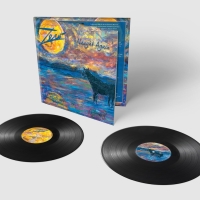 Zero Announces 'Naught Again' High-Fidelity Double Vinyl Release
by Michael Major - July 25, 2022
Released on CD and digital earlier this year, the record consists of performances newly mixed by Emmy-nominated producer/engineer Brian Risner from the original multi-track tapes recorded by Dan Healy (Grateful Dead) in 1992 at The Great American Music Hall in San Francisco. Plus, check out upcoming...