Latest Articles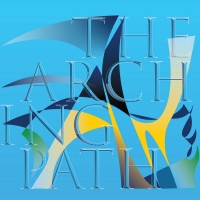 Composer Christopher Cerrone Announces New Album On In A Circle Records
by Chloe Rabinowitz - March 05, 2021
A follow-up to Cerrone's 2019 GRAMMY-nominated The Pieces that Fall to Earth, The Arching Path is a piano-driven, electro-acoustic album of chamber music featuring pianist Timo Andres, percussionist Ian Rosenbaum, soprano Lindsay Kesselman, and clarinetist Mingzhe Wang. ...

Piano Duo Shai Wosner And Orion Weiss Embark On Five-City U.S. Tour
by A.A. Cristi - January 04, 2019
Pianist Shai Wosner is joined by longtime piano-duo partner Orion Weiss for a month-long, coast-to-coast tour to five cities across the U.S. Their recital program comprises Schubert's "Grand Duo" Sonata in C major, D. 812, Brahms's Sonata in F minor, Op. 34b, and David Lang's companion pieces gravit...