| | |
| --- | --- |
| BIO: Hailing from sunny San Diego, CA, SECRETS has already made an impact as one of the most promising up and coming acts in the scene. Armed with irresistibly catchy choruses, soaring vocals, and mercilessly dynamic breakdowns, its no wonder the post-hardcore five-piece has seen such success since signing to Velocity/Rise Records in the Spring of 2011. Velocity Records' Dave Shapiro says, "When I heard these songs, I knew San Diego had yet another band that would be at the forefront of their genre." Rise Records' founder Craig Ericson is equally pumped on the signing, explaining, "Dave showed me the band and I immediately knew these guys were keepers." SECRETS released their debut full length The Ascent (Produced by Tom Denney) in January of 2012 to rave reviews. The record debuted at #3 on the Billboard Heatseekers Chart and became the first Velocity Records release to crack the Billboard Top 200, debuting at #185. SECRETS has toured heavily since the release of The Ascent, supporting such as Sleeping With Sirens, Attack Attack!, Escape The Fate, as well as appearing on the entire Scream It Like You Mean it tour this Summer. They will be hitting the UK and Europe this October with Of Mice and Men and Memphis May Fire before returning to the states in November and December with Woe Is, Me, and Chunk! No Captain Chunk! | |
Latest Tweets
| | |
| --- | --- |
| 10/16 @ 12:30 AM | SECRETSofficial - Who wants to hear a sneak peak at what we've been recording in the studio? |
| | |
| --- | --- |
| 10/14 @ 10:32 AM | |
| | |
| --- | --- |
| 10/12 @ 10:32 AM | SECRETSofficial - Some shots from studio day # 10 • • • #secretsband #newalbum 📷: @wadekwalters https://t.co/9oH17chZJo |
MORE TWEETS
Latest Articles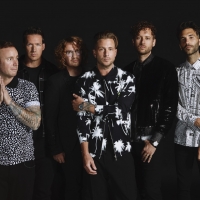 OneRepublic and Enterprise Rent-A-Car Team Up for 'Share the Code. Hit the Road' Campaign
by TV News Desk - October 16, 2019
Enterprise Rent-A-Car today announced its partnership with GRAMMY-nominated pop rock band OneRepublic to launch the second year of its music-driven "Share the Code. Hit the Road" campaign, celebrating people who serve others through acts of kindness big and small.  The campaign will culminate with a... (
more...
)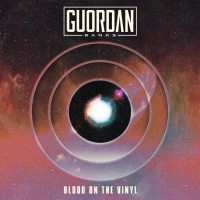 Guordan Banks to Release New Album BLOOD ON THE VINYL
by TV News Desk - October 16, 2019
After racking up millions of streams on new singles and receiving acclaim from the likes of Rolling Stone, critically acclaimed R&B sensation Guordan Banks unveils his second full-length album, Blood On The Vinyl [Bank On It Entertainment/AWAL], on Friday, October 25, 2019... (
more...
)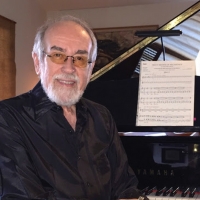 ROGER KELLAWAY Celebrates his 80th Birthday at The Birdland Theater!
by TV News Desk - October 15, 2019
There's nobody quite like Roger Kellaway. In a career that has stretched over the last 60 years, while performing with many of the legendary jazz musicians of his time he has also written memorable film and television scores, composed classical works for major symphony orchestras, inspired what cam... (
more...
)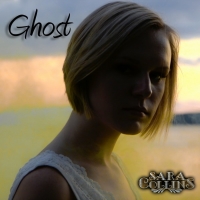 Sara Collins Releases New Video And Single 'Ghost'
by BWW News Desk - September 24, 2019
Sara Collins releases a surprise new single & music video Ghost, for her fans available on all streaming and download platforms. Sara's new released single, Ghost was produced by Larry Beaird of Beaird Music Group.... (
more...
)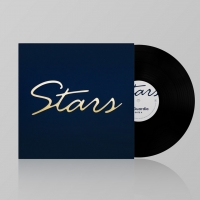 STARS Announces 'Best Of' Retrospective Called, 'LaGuardia'
by TV News Desk - September 21, 2019
STARS have spent their 20+ year career being a musical confidant to the inner-most secrets of their fans lives. They tell the tales we keep in the darkest, and most hopeful parts of our souls. They have persevered as a band, friends, musical and social curators; always putting art first, as well as ... (
more...
)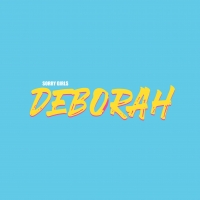 Montreal Duo Sorry Girls Drop 'Dirty Laundry' Single
by TV News Desk - September 12, 2019
'Dirty Laundry' is the new single from Montreal duo Sorry Girls, who will release their debut LP Deborah via Arbutus Records on October 18th. The follow up to first single 'One That You Want,' 'Dirty Laundry' pulls gated reverb and ethereal synths into the present-day, both sonically and thematicall... (
more...
)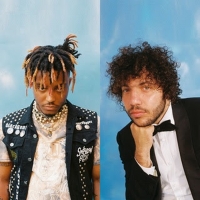 benny blanco Releases 'graduation' with juice WRLD, Video Features Hailee Steinfeld, Olivia Munn, Dove Cameron, and More!
by TV News Desk - August 30, 2019
Grammy-winning, multi-Platinum producer and artist benny blanco today unveils "Graduation" with Juice WRLD alongside a video starring blanco and Juice WRLD plus Hailee Steinfeld, Justice Smith, Olivia Munn,Dove Cameron, Ross Butler, Noah Cyrus,Tommy Dorfman, Tony Revolori, Lil Dicky,Maddie Ziegler a... (
more...
)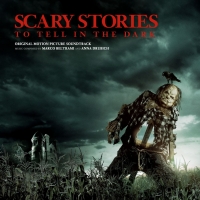 SCARY STORIES TO TELL IN THE DARK Soundtrack is Out Today
by TV News Desk - August 30, 2019
Entertainment One announces the digital release of the motion picture soundtrack for Scary Stories to Tell in the Dark, featuring a score from American composer Marco Beltrami (Mimic, The Faculty, Resident Evil, Terminator 3: Rise of the Machines, Live Free or Die Hard, World War Z, Hellboy, among o... (
more...
)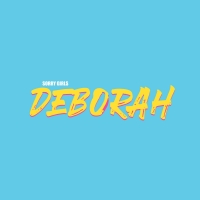 Sorry Girls Announce Debut LP DEBORAH
by TV News Desk - August 19, 2019
Today, Sorry Girls announce their debut LP Deborah, the follow-up to their 7' Easier--their first release with reputable indie label Arbutus Records. The introduction to the album comes with the single and video for 'One That You Want,' an expertly crafted indie-pop earworm that offers a taste of wh... (
more...
)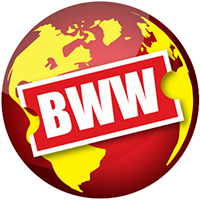 Drummer/Producer Adam Deitch Set To Release The Adam Deitch Quartet EGYPTIAN SECRETS Solo Project
by BWW News Desk - August 12, 2019
On the heels of massive successes with his main projects Lettuce and Break Science, celebrated collaborations with jazz guitar luminary John Scofield, and high profile hip-hop production placements with the likes of 50 Cent, Talib Kweli, and Redman, GRAMMY-nominated drummer/producer Adam Deitch fina... (
more...
)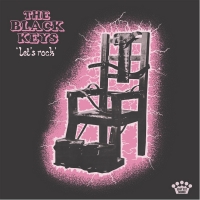 The Black Keys' Debut Live Version Of GO From Rehearsals In Nashville, Via Rolling Stone
by BWW News Desk - August 08, 2019
This morning, The Black Keys debut a live version of "Go," the second single off their ninth studio album "Let's Rock," (Easy Eye Sound/Nonesuch Records), via Rolling Stone. For the performance they are joined by their touring band, Andrew Gabbard and Delicate Steve on guitar, and Zachary Gabbard on... (
more...
)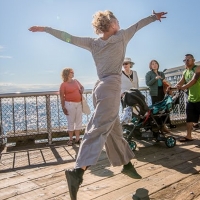 Kinesis Project Dance Theatre Presents IN OUR WAKE
by BWW News Desk - August 02, 2019
Kinesis Project dance theatre will present the site-specific dance performance In Our Wake on August 10 and 11, 2019 at 5pm and 7pm, at Seattle's Waterfront Park.... (
more...
)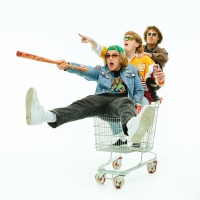 The Chats Unveil New Single and Video IDENTITY THEFT
by BWW News Desk - July 31, 2019
After achieving viral fame in 2016 with a video for their song 'Smoko', The Chats have proven to be quite the enduring force, beating the odds of most flash-in-the-pan internet fame. They've won real fans around the world, including big names like Dave Grohl and Josh Homme, who both made a point of ... (
more...
)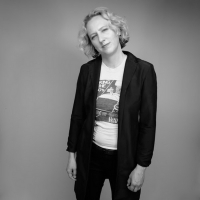 Ana Egge Releases New Music with Buck Meek of Big Thief
by TV News Desk - July 26, 2019
Today, Ana Egge shared the music video for her new single 'Hurt A Little', the second off her upcoming album Is It The Kiss, out September 6 via StorySound Records. ... (
more...
)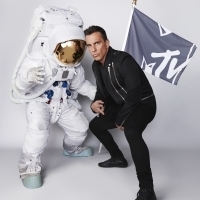 Taylor Swift, Jonas Brothers, Billie Eilish and Ariana Grande Among 2019 MTV VMA Nominees
by BWW News Desk - July 23, 2019
MTV today unveiled the nominations for the 2019 a?oeVMAs,a?? which includes dozens of artists whose reach and influence have elevated the music industry and global cultural conversation. Ariana Grande and Taylor Swift lead the nominations with 10 nods each in categories including, a?oeVideo of the Y... (
more...
)