Latest Articles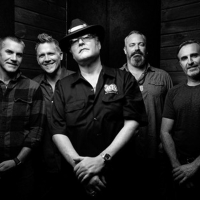 Blues Traveler Release New Album 'Traveler's Blues' Today
by Alexa Criscitiello - July 30, 2021
On July 30th, Blues Traveler will release Traveler's Blues a collection of re-imagined and re-charged classics from The American Blues Songbook (on Round Hill Records) and featuring special guests Christone "Kingfish" Ingram, Warren Haynes and Keb' Mo' as well as Rita Wilson and John Scofield who jo...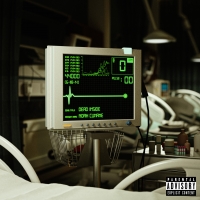 Noah Cunane Releases New Single & Video 'DEAD INSIDE'
by Sarah Jae Leiber - July 23, 2021
Following up Noah's previous release 'F*CK ABOUT IT', a track that continued his tales of relationships and heartbreak through music, Noah has more to say in this contemplative piece. ...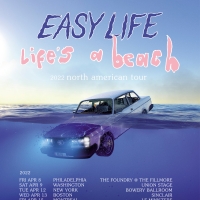 Easy Life Announce 2022 North American Tour
by Sarah Jae Leiber - July 21, 2021
The announcement of a US tour follows the recent first-of-its-kind live show and interactive experience within the world's biggest game, Fortnite....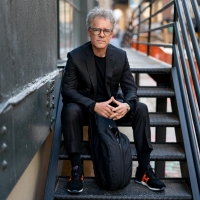 Savant Records Reissues Jim Snidero's Acclaimed 'Strings'
by Sarah Jae Leiber - July 21, 2021
Snidero took the opportunity to enhance the 2001 tracks in spots, adding the masterful bowed bass of David Finck....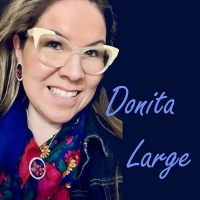 Singer/Songwriter Donita Large is "Going To Walk That Line" with New Single
by Alexa Criscitiello - July 20, 2021
An emotionally charged power song for those finding strength to put one foot in front of the other, Saddle Lake First Nation, AB-based Indigenous blues singer/songwriter Donita Large unveils her empowering gospel-esque vocalizations and dynamic lyricism with 'Going To Walk That Line' - available now...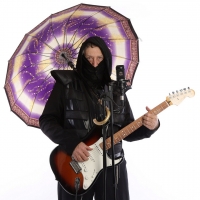 JJ's Music Retaliation Releases New Album 'My Blue Beat'
by Stephi Wild - July 18, 2021
As well as the self-titled single, the long-awaited comeback album from JJ's Music Retaliation also features nine other pieces, including: 'We Have to Make it Better Every Day,' 'You Can't Treat Me Like That Anymore' and 'Slim Beat.'...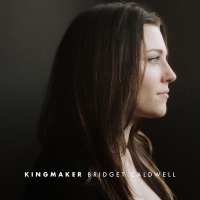 Bridget Caldwell Premieres New Single 'Kingmaker'
by Sarah Jae Leiber - July 12, 2021
CMT describes the song as '...a ballad that celebrates those whose care and empowerment make us all stronger, more compassionate people.'...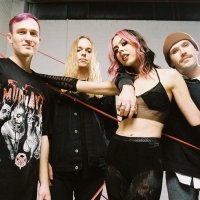 Yours Truly Unleashes New Single 'Walk Over My Grave'
by Sarah Jae Leiber - July 08, 2021
Recently, Yours Truly played sold out headline shows along the east coast, were nominated for 'Best International Breakthrough Band' at the UK Heavy Awards and were invited to play an exclusive Live Session for Amazon Music. ...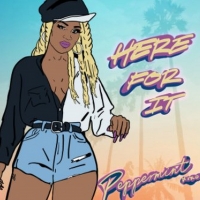 Rising Latin Hip Hop Artist Papikaiser Releases Hot New Single 'Me Gusta'
by Sarah Jae Leiber - June 25, 2021
'I wrote this song with the mindset of coming up with a new reggaetón sound,' say's Papikaiser. 'I wanted to do something fresh and new to give listeners a new experience.' ...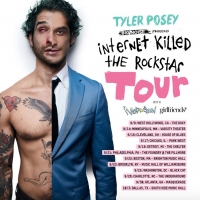 Tyler Posey Joins the 'Internet Killed The Rockstar' Tour
by TV News Desk - June 24, 2021
In 2020, Posey decided to take a big step in his music career by becoming a solo artist....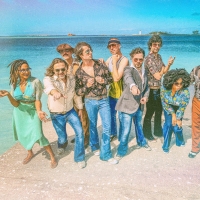 Yacht Rock Revue Announce 2021 Tour Dates
by TV News Desk - June 24, 2021
YRR is a genuine touring phenomenon, consistently selling out venues across the country and bringing out their dedicated fanbase (AKA "Anchorheads") to every show in captain's hats and boat shoes, ready to raise a glass and sing along with the group....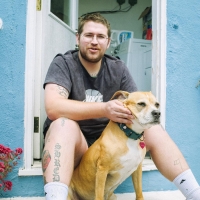 Graduating Life Release New Single 'Fine'
by TV News Desk - June 23, 2021
This follows the release of previous singles "In The Back" and "Let's Make a Scene."...
Nick Rhodes & Wendy Bevan Release Second Album of Four-Part Series
by Sarah Jae Leiber - June 23, 2021
The first release 'The Fall of Saturn' dropped on the Spring Equinox (March 20, 2021) and 'The Rise of Lyra' will be followed by two further records, released on the Autumn equinox and Winter solstice of this year....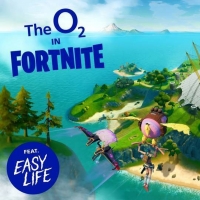 Easy Life to Headline Interactive Music Experience in Fortnite
by Sarah Jae Leiber - June 22, 2021
Following the release of 'life's a beach' last month, which entered the UK Album Chart at Number 2, and with the alt-pop quintet preparing for a UK tour of O2 Academy venues later this year, easy life were the perfect choice to headline this whimsical event....