Latest Articles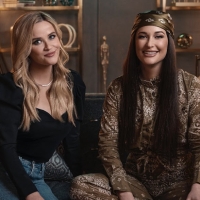 Reese Witherspoon & Kacey Musgraves Featured in Apple TV+ Country Music Competition Series
by Michael Major - January 13, 2023
CMA New Artist of the Year Jimmie Allen, four-time Grammy nominee Mickey Guyton and critically acclaimed songwriter, country recording artist and activist Orville Peck join the groundbreaking new music competition series, "My Kind of Country," as scouts searching the globe to find talented artists a...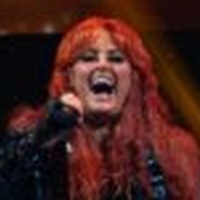 Wynonna Judd Announces Special Guests for 2023 'The Judds: The Final Tour'
by Michael Major - December 19, 2022
The explosive 11-date first run of the arena tour saw generations of Judds fans singing along to the duo's most enduring and beloved hits. Wynonna has once again enlisted the talents of some of Nashville's brightest stars - joining her for the 2023 run include Ashley McBryde, Brandi Carlile, Kelsea ...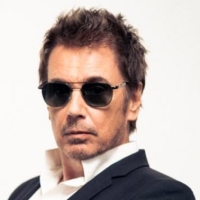 Jean-Michel Jarre Releases His 22nd Studio Album 'OXYMORE'
by Michael Major - October 21, 2022
OXYMORE is the first commercial release of this scale which fully utilizes multichannel and binaural sound (spatial 3D), with Jarre not just producing, but also composing and recording and mixed in audio 360 in the 'Innovation' studios of Radio France. It is also an homage to the late French compose...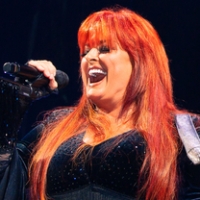 Wynonna Judd Kicks-Off The Judds: The Final Tour
by Michael Major - October 03, 2022
The 11-date arena tour continues next weekend in Sioux Falls, SD and Green Bay, WI with Ashley McBryde. As the tour continues, Wynonna is thrilled to welcome Kelsea Ballerini, Little Big Town, Trisha Yearwood and Faith Hill. Martina McBride will perform at each tour date throughout The Judds: The Fi...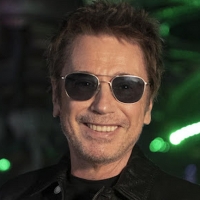 Jean-Michel Jarre Announces 22nd Studio Album 'Oxymore'
by Michael Major - July 25, 2022
The album has been conceived as an immersive work in a multi-channel and 3D binaural version. Multi-channel binaural sound will revolutionize how music is composed, mixed and produced, placing sounds and textures in space in 360 degrees, and can be easily experienced by any listeners with headphones...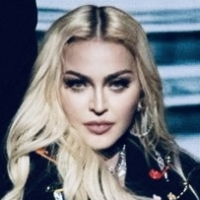 Photos: Inside Madonna's Exclusive Pride Concert Event
by Michael Major - June 27, 2022
The show was also in celebration of FINALLY ENOUGH LOVE, Madonna's 16-track career-spanning remix compilation album, released on streaming. Madonna was joined by renowned drag queens Violet Chachki, Bob the Drag Queen, Pixie Aventura, and Laganja Estranja who arrived at the event on the Gaultier do...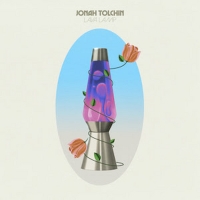 Jonah Tolchin Releases New Single 'Aliens'
by Michael Major - June 06, 2022
Shot at Coolidge Studios in Providence, RI, check out the live performance video of "Aliens," directed and edited by the album's co-producer Nic Coolidge. The clip features Jonah Tolchin (vocals/guitar), Nic Coolidge (bass), and Michael Joel Bosco (drums). In support of the new album, the Princeton,...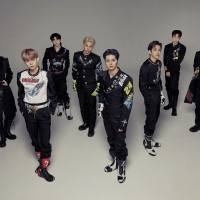 Keystone Entertainment's BLANK2Y Makes Their Debut With 'K2Y I: Confidence [Thumbs Up]'
by Michael Major - May 24, 2022
BLANK2Y's first mini-album K2Y I: CONFIDENCE [Thumbs Up], is the first part of the K2Y series. Composed as three parts, K2Y series will unravel various sides within every human. The first part represents "CONFIDENCE" and presents BLANK2Y's confident beginning that they hope will cheer up everyone ar...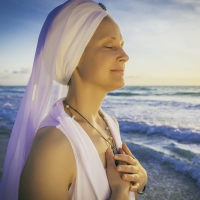 Sacred Music Star Snatam Kaur Releases New Album 'NIRANKAAR'
by Michael Major - May 13, 2022
Nirankaar, which means "Formless God," expresses how the divine often manifests in ways that can't easily be perceived or understood. The album is a collaboration with producer Ram Dass on piano and vocals, Grecco Buratto on guitar and vocals, and Sukhmani on tabla, percussion, and vocals. Plus, che...