Latest Articles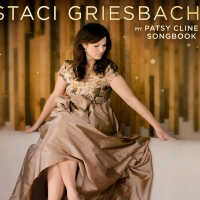 Rediscover Patsy Cline with First-Ever Jazz Tribute, Debut from Artist Staci Griesbach
by TV News Desk - August 20, 2019
Patsy Cline's trailblazing spirit is remembered in "My Patsy Cline Songbook," the first-ever, full-length jazz tribute album arriving August 23, 2019.  Drawing on her country roots, vocalist Staci Griesbach's debut album explores looking at the Nashville Songbook as another treasure trove to conside... (
more...
)

Midland, Boz Scaggs, Gretchen Wilson, Diamond Rio, Tracy Byrd & More Headed To Billy Bob's Texas In June
by BWW News Desk - May 31, 2019
Located in the heart of the Fort Worth Stockyards National Historic District, Billy Bob's Texas first opened in 1981. Since then more than 17 million visitors have enjoyed live entertainment each month, when stars from the present and past grace the stages.... (
more...
)

ASCAP Foundation Honors Valerie Simpson and Melinda Wagner
by TV News Desk - December 14, 2018
The ASCAP Foundation honored R&B and pop icon Valerie Simpson with its George M. Cohan Friars Foundation Award and Pulitzer Prize-winning composer Melinda Wagner with The ASCAP Foundation Masters Award at the 2018 ASCAP Foundation Honors tonight. The ceremony took place at Jazz at Lincoln Center's F... (
more...
)

The New York Pops Opens its 2018-2019 Carnegie Hall Season this Friday
by BWW News Desk - October 16, 2018
The New York Pops, led by dynamic Music Director and Conductor Steven Reineke, opens its 2018–2019 Carnegie Hall season this Friday, October 19 at 8:00 p.m. in Stern Auditorium / Perelman Stage, with a program entitled Roll Over Beethoven: A Different Kind of Orchestra. The concert—which honors rock... (
more...
)

Owen Lake and The Tragic Loves Announces THE BEST OF YOUR LIES
by BWW News Desk - October 10, 2018
Owen Lake and the Tragic Loves' "electro-country" sound is both freshly nostalgic and startlingly unique. Hard-driving synthesizer licks meet tight three-part vocal harmonies, buttery bloops and bleeps, crying pedal steel, and pounding electronic beats in the band's first full-length record, "The Be... (
more...
)

Star-Studded Salute To Hard Rock Legends KISS Receives A Very Special Reissue
by BWW News Desk - September 25, 2018
An incredible line-up of world-class musicians and vocalists gathered together, under the helm of Grammy award-winning producers Bob Kulick and Bruce Bouillet, to recreate 11 classics from the catalog of one of music's greatest, best-loved bands, the icons of theatrical shock rock, the mighty KISS! ... (
more...
)

Gang Gang Dance Announce September North American Tour Dates
by TV News Desk - June 25, 2018
On Friday, June 22nd, New York's genre-defying stalwarts Gang Gang Dance released their first album in 7 years, Kazuashita, via 4AD, which they celebrated with a life-affirming sold-out release show that same night in their hometown of New York City.... (
more...
)

2018 Vanda and Young Songwriting Competition Winners Announced
by TV News Desk - May 10, 2018
2017 and 2018 have been stellar years for Gold Coast singer/songwriter Amy Shark and the celebrations are far from over after it was announced today that she has taken out the top prize in the 2018 Vanda & Young Songwriting Competition with 'Adore'.... (
more...
)