Latest Articles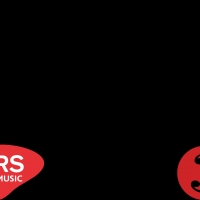 Nominations Announced For The Ivors Composer Awards 2020
by Sarah Jae Leiber - November 03, 2020
The Ivors Academy today [3 November] announce the nominations for The Ivors Composer Awards 2020....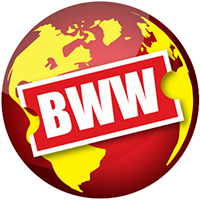 No Depression Take Over Highlights Bandsintown LIVE Daily Performances For Week Of August 24
by Alexa Criscitiello - August 21, 2020
On Monday, August 24, No Depression will be taking over Bandsintown LIVE OUTSKIRTS, showcasing artists featured in their Fall 2020 "Going Green" issue. ...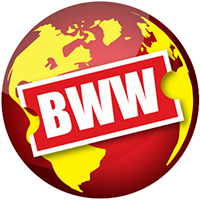 Bandsintown Announces Daily Livestream Performances For Week Of June 15-21
by Alexa Criscitiello - June 12, 2020
Every Monday, the Bandsintown LIVE streaming channel features Bandsintown OUTSKIRTS the Best of Americana and Country programming, and on Tuesday emerging artists takeover for Bandsintown DISCOVERY....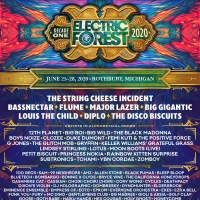 Flume, Major Lazer & More Announced for Electric Forest's 10th Anniversary
by Kaitlin Milligan - December 03, 2019
Today, celebrating its 10th anniversary, Electric Forest (EF) announces the highly-anticipated artist lineup for the annual music and camping festival in Rothbury, Michigan taking place June 25-28, 2020. Turning the page to Chapter 10, Electric Forest takes the opportunity to celebrate a decade of m...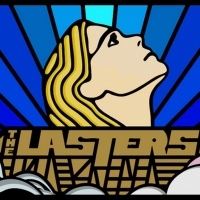 Fred Deakin Announces Immersive Sci-Fi Live Shows for 2020
by Abigail Charpentier - October 21, 2019
Fasten your seatbelts. Lemon Jelly producer FRED DEAKIN is back and will be taking audiences into the new decade on a very different kind of trip. ...

High Sierra Music Festival Announces 2019 Late Night Lineup
by Tori Hartshorn - April 11, 2019
 High Sierra Music Festival's famed late night venues will be filled with music fans once again for this year's late-night shows from July 4th to July 7th in Quincy, CA.  Ticketed separately from the main festival, High Sierra late nights offer festival-goers a chance to party into the wee hours of ...

High Sierra Music Festival Announces Dispatch, Steel Pulse, Tauk, and More
by Kaitlin Milligan - March 14, 2019
High Sierra Music Festival, held July 4-7 in Quincy, CA, is proud to announce more artist additions for 2019. In addition to the previously announced, already show-stopping lineup, HSMF is pleased to welcome independent-music legends Dispatch to the top of the festival's bill. The announcement also ...

Folk Alliance International Announces 2019 Official Showcase Artists
by Tori Hartshorn - October 02, 2018
Folk Alliance International (FAI) is proud to announce the 2019 Official Showcase artists* representing 23 countries (*confirmed to date and subject to change) for the 31st annual conference taking place February 13-17, 2019, at Fairmont The Queen Elizabeth in Montréal, Québec, Canada....

London's Rude Audio Announce 'Rude Redux' EP, Preview First Single 'To The Sun'
by Tori Hartshorn - August 22, 2018
Rude Audio are proud to announce their new 'Rude Redux' EP, slated for release on October 8 through Zirkus Records. Featuring five tracks, this new release sees the band refine their trademark sound, and fusing their love of woozy dub with throbbing electronics. Here, house music, flecked with Arab ...

Nineteen-Piece Latin Big Band, Pacific Mambo Orchestra, Brings Down the House for the 26th Annual Summer Nights Series
by Macon Prickett - July 06, 2018
Summer Nights at the Osher Marin JCC brings the dance floor out under the stars for Pacific Mambo Orchestra. The 2014 Grammy Award-winning 19-piece Latin big band plays salsa, mambo, Latin jazz, and cha cha cha along with a fusion of sounds that incorporate more modern genres. Original music and cle...

Summer Nights at the Osher Marin JCC Present Kuinka July 28, for a Night of Americana Folk-Pop Music
by Macon Prickett - July 02, 2018
Described by NPR Music as joyous folk-pop, Kuinka 'laces modern folk and Americana with an electronic jolt, waltzing along the grooved edges of dream-pop, synth-pop, and Brooklyn's mid-aughts guitar-rock revival' (Vanyaland). Summer Nights at the Osher Marin JCC is thrilled to bring Kuinka's genre-d...