Latest Articles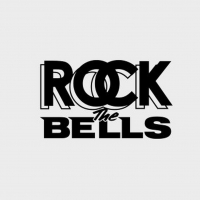 LL COOL J Announces Expansion of Rock The Bells
by Kaitlin Milligan - June 16, 2020
CEO and founder LL COOL J announces today the expansion of his Rock The Bells (RTB) brand and global community with the launch of a new multi-platform destination dedicated to celebrating, honoring, and preserving timeless and classic Hip-Hop through a modern lens. ...

Kool and The Gang To Perform Free Concert for Only In Queens SummerStage this Saturday, June 16
by Macon Prickett - June 12, 2018
Kool and the Gang, the iconic, Grammy award winning R&B group is set to headline Only In Queens SummerStage Concert on Saturday, June 16th in Flushing Meadows Corona Park. The concert will take place from 5PM-8PMand is free and open to the public. ...

Atlas Elite Entertainment Welcomes New Hip-Hop Sensation Jay Ezra
by BWW News Desk - December 11, 2017
Atlas Elite Entertainment has announced the next new artist on the label, hip hop recording rap artist sensation and #AEE's Lady of Lyrics, Jay Ezra....