| | |
| --- | --- |
| BIO: Sixto Diaz Rodriguez born July 10, 1942 is a Mexican-American folk musician, born in Detroit, Michigan. In most of his songs he takes a political stance on the cruelties facing the inner city poor. In 1976 he released the single entitled "I'll Slip Away" through the small record label Impact. He did not produce anything for another three years until he was signed with Sussex Records. Rodriguez recorded two albums with Sussex- Cold Fact in 1970, and Coming from Reality in 1971. But after mixed reviews and low album sales he was dropped from the label, which later folded in 1975 Sixto registered and ran for city council in Detroit. The county spelled his name wrong on the ballot. After failing to make an impact in North America, he gave up his career as a musician. However, although he was relatively unknown in his home country, by the mid-'70s his albums were starting to gain airplay in South Africa, New Zealand and Australia. After imported copies of his Sussex albums ran dry, an Australian record label, Blue Goose Music, bought the Australian rights to his back catalogue in the mid-'70s. The label released his two studio albums plus a compilation album "At His Best" (featuring unreleased recordings from 1976 "Can't Get Away", "I'll Slip Away, and "Street Boy"). Unbeknownst to Rodriguez, it went platinum in South Africa, where he achieved cult status. South Africa at one stage was the major disk-press interest supplying his music to the rest of the world. With a new buzz around Rodriguez, in 1979 he toured Australia with the Mark Gillespie Band as support. Two shows from the tour were later released on the Australian-only album Alive—the title being a play on the rumours caused by his public obscurity that he had died years ago. After the '79 tour, he returned to Australia for a final tour in 1981 with Midnight Oil before quietly slipping back into normal life, gaining a degree in philosophy while working as a demolition man.He earned a bachelor of arts in philosophy from Wayne State University's Monteith College in 1981. In 1991, both of his albums were released on CD in South Africa for the first time. His fame in South Africa was completely unknown to him, until 1998 when his eldest daughter came across the website dedicated to him. In 1998, he played his first South African tour, playing sic concerts in front of thousands of fans. A documentary about the tour "Dead Men Don't Tour: Rodriguez in South Africa 1998? was laster screened on SABC TV in 2001. Later he played Sweden before returning to South Africa in 2001 and 2005. Rodriguez's albums Cold Fact and Coming from Reality were re-released by Light in the Attic Records in 2009. Rodriguez appeared as a musical guest on the Late Show With David Letterman on August 14, 2012. Also in mid-August 2012, CNN aired a feature story with interview of Rodriguez discussing his life and career resurgence. On September 3, 2012, Labor Day in the United States, journalist Stephen Robert Morse launched a Change.org petition to have Rodriguez awarded a Kennedy Center Honor. | |
Latest Tweets
| | |
| --- | --- |
| 5/27 @ 10:47 AM | Rodriguez - .@Elonmusk sent #Machete into space on a @SpaceX rocket 8 years ago, check it out! https://t.co/reQqZPB85L |
| | |
| --- | --- |
| 5/22 @ 9:13 AM | Rodriguez - Had such a blast collaborating on the music video for #RAINONME with the extraordinarily creative @ladygaga and… https://t.co/siQctvS61X |
| | |
| --- | --- |
| 5/11 @ 2:29 PM | Rodriguez - Check out my primo's skit @officialDannyT on #SNL this weekend! https://t.co/Mg63Dh3pgP |
MORE TWEETS
Latest Articles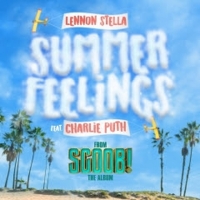 Lennon Stella & Charlie Puth Share 'Summer Feelings' From SCOOB! The Album
by TV News Desk - May 11, 2020
Last week, Atlantic Records announced SCOOB! THE ALBUM, the official musical companion to Warner Bros. Pictures and Warner Animation Group's animated Scooby-Doo action adventure motion picture for the whole family, SCOOB! ... (
more...
)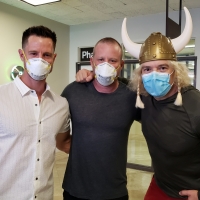 Eric the Trainer and Celebrity Clients Donate Healthy Meals To Los Angeles Hospital
by BWW News Desk - May 10, 2020
Physique Expert ERIC THE TRAINER along with his celebrity clients and Sunfare & Quest Nutrition donated healthy meals to the Hollywood Presbyterian Medical Center.... (
more...
)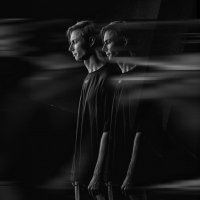 Experimental Electronic Artist Ka Fu Shares 'Beautiful Noize' Feat. Saughtons
by BWW News Desk - May 08, 2020
Burgeoning experimental electronic producer Ka Fu has released his latest single 'Beautiful Noize' feat. Saughtons on the 8th of May via Hidden Vibes.... (
more...
)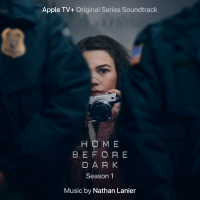 AppleTV+'s HOME BEFORE DARK Releases Soundtrack
by TV News Desk - April 08, 2020
Apple Music, in partnership with Paramount Music, today released composer Nathan Lanier's soundtrack to a?oeHome Before Dark,a?? a new Apple Original series debuting globally today on Apple TV+. ... (
more...
)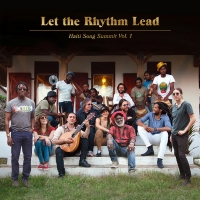 Jonathan Russell Shares Video For 'I Found Out' Featuring Jackson Browne, Paul Beaubrun, Raul Rodríguez, and Jonathan Wilson
by TV News Desk - April 07, 2020
Today, Jonathan Russell, of The Head And The Heart, shares the video for his song 'I Found Out' from the benefit album Let the Rhythm Lead: Haiti Song Summit Vol. 1, a collaborative project of songwriters including Russell, Jenny Lewis, Jackson Browne, Paul Beaubrun, Jonathan Wilson, Habib Koité, an... (
more...
)