BIO:

Sixto Diaz Rodriguez born July 10, 1942 is a Mexican-American folk musician, born in Detroit, Michigan. In most of his songs he takes a political stance on the cruelties facing the inner city poor. In 1976 he released the single entitled "I'll Slip Away" through the small record label Impact. He did not produce anything for another three years until he was signed with Sussex Records. Rodriguez recorded two albums with Sussex- Cold Fact in 1970, and Coming from Reality in 1971. But after mixed reviews and low album sales he was dropped from the label, which later folded in 1975 Sixto registered and ran for city council in Detroit. The county spelled his name wrong on the ballot. After failing to make an impact in North America, he gave up his career as a musician. However, although he was relatively unknown in his home country, by the mid-'70s his albums were starting to gain airplay in South Africa, New Zealand and Australia. After imported copies of his Sussex albums ran dry, an Australian record label, Blue Goose Music, bought the Australian rights to his back catalogue in the mid-'70s. The label released his two studio albums plus a compilation album "At His Best" (featuring unreleased recordings from 1976 "Can't Get Away", "I'll Slip Away, and "Street Boy"). Unbeknownst to Rodriguez, it went platinum in South Africa, where he achieved cult status. South Africa at one stage was the major disk-press interest supplying his music to the rest of the world. With a new buzz around Rodriguez, in 1979 he toured Australia with the Mark Gillespie Band as support. Two shows from the tour were later released on the Australian-only album Alive—the title being a play on the rumours caused by his public obscurity that he had died years ago. After the '79 tour, he returned to Australia for a final tour in 1981 with Midnight Oil before quietly slipping back into normal life, gaining a degree in philosophy while working as a demolition man.He earned a bachelor of arts in philosophy from Wayne State University's Monteith College in 1981. In 1991, both of his albums were released on CD in South Africa for the first time. His fame in South Africa was completely unknown to him, until 1998 when his eldest daughter came across the website dedicated to him. In 1998, he played his first South African tour, playing sic concerts in front of thousands of fans. A documentary about the tour "Dead Men Don't Tour: Rodriguez in South Africa 1998? was laster screened on SABC TV in 2001. Later he played Sweden before returning to South Africa in 2001 and 2005. Rodriguez's albums Cold Fact and Coming from Reality were re-released by Light in the Attic Records in 2009. Rodriguez appeared as a musical guest on the Late Show With David Letterman on August 14, 2012. Also in mid-August 2012, CNN aired a feature story with interview of Rodriguez discussing his life and career resurgence. On September 3, 2012, Labor Day in the United States, journalist Stephen Robert Morse launched a Change.org petition to have Rodriguez awarded a Kennedy Center Honor.
Latest Tweets
| | |
| --- | --- |
| 1/30 @ 10:05 AM | Rodriguez - .@Collider wrote up a nice piece covering my first $7,000 movie #ElMariachi. Don't let a budget stop you from makin… https://t.co/lEBgzPRfad |
| | |
| --- | --- |
| 1/19 @ 9:03 AM | Rodriguez - #TBT 1996 Today marks the 27th anniversary of #FromDuskTillDawn theatrical release! https://t.co/HYQs225Qze |
| | |
| --- | --- |
| 1/12 @ 8:29 AM | Rodriguez - #TBT 1995 On the set of #Desperado with @CheechMarin and @antoniobanderas! https://t.co/CaU8eXsFfW |
MORE TWEETS
Latest Articles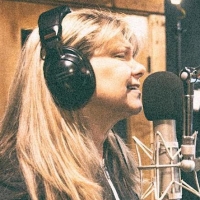 Paula Nelson to Release Pair of Duets with Dad Willie on The Next Waltz label
by Michael Major - January 26, 2023
When singer, songwriter and SiriusXM radio host Paula Nelson mentioned to her friend Bruce Robison that she wanted to record some of her dad's songs, he invited her — and her dad, Willie — to the Bunker, his all-analog recording studio in Lockhart, Texas, where he wound up producing a pair of father...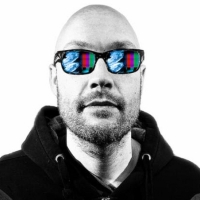 The Get Right Band Announce LP 'iTopia' & Share New Single 'Hell Yes Refresh'
by Michael Major - January 26, 2023
iTopia is the electrifying, momentous concept album by The Get Right Band. The LP, which features My Morning Jacket's Bo Koster on keys, Jacob Rodriguez on saxophone (Michael Buble), and Eleanor Underhill on vocals (Underhill Rose), masterfully explores the impact of social media on relationships, m...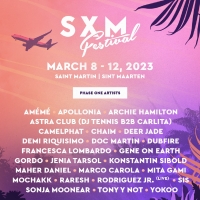 SXM Festival to Return in March Featuring CamelPhat, AMEME & More
by Chloe Rabinowitz - January 10, 2023
SXM Festival will return from March 8-12, 2023 for a musical and cultural experience like no other. It is the only festival in the world that takes over an entire island - the Caribbean gem of Saint Martin | Sint Maarten - and is the ultimate destination experience. ...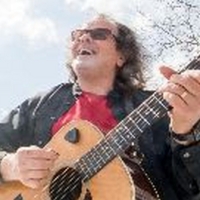 Jefferson Berry to Release 'Dreams of Modern Living' This Month
by Michael Major - January 04, 2023
The Urban Acoustic Coalition bandleader has produced an album of guitar and vocals that is centered on stories. The themes of the good love, the bad love and these days of strange that were on display on Double Deadbolt Logic (2020) and Soon! (2021) by Jefferson Berry & the UAC are given clarity on ...