| | |
| --- | --- |
| BIO: Sixto Diaz Rodriguez born July 10, 1942 is a Mexican-American folk musician, born in Detroit, Michigan. In most of his songs he takes a political stance on the cruelties facing the inner city poor. In 1976 he released the single entitled "I'll Slip Away" through the small record label Impact. He did not produce anything for another three years until he was signed with Sussex Records. Rodriguez recorded two albums with Sussex- Cold Fact in 1970, and Coming from Reality in 1971. But after mixed reviews and low album sales he was dropped from the label, which later folded in 1975 Sixto registered and ran for city council in Detroit. The county spelled his name wrong on the ballot. After failing to make an impact in North America, he gave up his career as a musician. However, although he was relatively unknown in his home country, by the mid-'70s his albums were starting to gain airplay in South Africa, New Zealand and Australia. After imported copies of his Sussex albums ran dry, an Australian record label, Blue Goose Music, bought the Australian rights to his back catalogue in the mid-'70s. The label released his two studio albums plus a compilation album "At His Best" (featuring unreleased recordings from 1976 "Can't Get Away", "I'll Slip Away, and "Street Boy"). Unbeknownst to Rodriguez, it went platinum in South Africa, where he achieved cult status. South Africa at one stage was the major disk-press interest supplying his music to the rest of the world. With a new buzz around Rodriguez, in 1979 he toured Australia with the Mark Gillespie Band as support. Two shows from the tour were later released on the Australian-only album Alive—the title being a play on the rumours caused by his public obscurity that he had died years ago. After the '79 tour, he returned to Australia for a final tour in 1981 with Midnight Oil before quietly slipping back into normal life, gaining a degree in philosophy while working as a demolition man.He earned a bachelor of arts in philosophy from Wayne State University's Monteith College in 1981. In 1991, both of his albums were released on CD in South Africa for the first time. His fame in South Africa was completely unknown to him, until 1998 when his eldest daughter came across the website dedicated to him. In 1998, he played his first South African tour, playing sic concerts in front of thousands of fans. A documentary about the tour "Dead Men Don't Tour: Rodriguez in South Africa 1998? was laster screened on SABC TV in 2001. Later he played Sweden before returning to South Africa in 2001 and 2005. Rodriguez's albums Cold Fact and Coming from Reality were re-released by Light in the Attic Records in 2009. Rodriguez appeared as a musical guest on the Late Show With David Letterman on August 14, 2012. Also in mid-August 2012, CNN aired a feature story with interview of Rodriguez discussing his life and career resurgence. On September 3, 2012, Labor Day in the United States, journalist Stephen Robert Morse launched a Change.org petition to have Rodriguez awarded a Kennedy Center Honor. | |
Latest Tweets
| | |
| --- | --- |
| 10/4 @ 10:30 AM | Rodriguez - Happy #NationalTacoDay! https://t.co/jIIAfmQnnB |
| | |
| --- | --- |
| 9/10 @ 4:40 PM | Rodriguez - Proud to announce the documentary I produced, HOOD RIVER - is in select theaters nationwide and on VOD!… https://t.co/b9nmLCO6Df |
| | |
| --- | --- |
| 8/25 @ 9:34 AM | Rodriguez - Today's "We Can Be Filmmakers" episode features my son Rogue showing how he designed the awesome sets from… https://t.co/QFLE8GHJSX |
MORE TWEETS
Latest Articles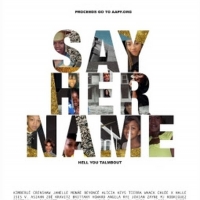 Janelle Monáe and the African American Policy Forum Release 'Say Her Name'
by Michael Major - September 24, 2021
The 17-minute single features Kimberlé Crenshaw, Janelle Monáe, Beyoncé, Alicia Keys, Chlöe x Halle, Tierra Whack, Isis V., Zoë Kravitz, Brittany Howard, Asiahn, Mj Rodriguez, Jovian Zayne, Angela Rye, Nikole Hannah-Jones, Brittany Packnett Cunningham and Alicia Garza....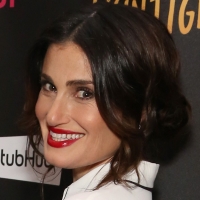 Idina Menzel Will Perform on AMERICA'S GOT TALENT Season 16 Finale
by Michael Major - September 14, 2021
The two-night finale will conclude on Wednesday with performances from Menzel, Pentatonix, Bishop Briggs, George Lopez, Rico Rodriguez, former winner Mat Franco, and Olympic gymnasts Jordan Chiles and MyKayla Skinner....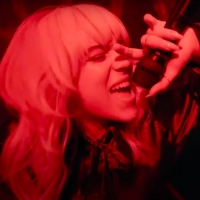 VIDEO: Billie Eilish Performs 'Oxytocin' in New Disney+ Film
by Michael Major - August 31, 2021
The film features an intimate performance of every song in the album's sequential order – for the first and only time – from the stage of the legendary Hollywood Bowl. The special will also include animated elements, taking viewers on a dreamlike journey through Billie's hometown of Los Angeles and ...
VIDEO: Liam Payne Releases 'Sunshine' Music Video
by Michael Major - August 27, 2021
Former One Direction member Liam Payne has released his new feel-good single, Sunshine. The official music video features Payne in film-themed set pieces for the new animated feature film Ron's Gone Wrong, as well as all-new film footage....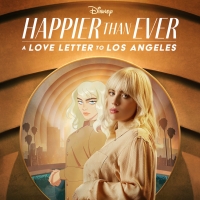 Watch The Trailer For Billie Eilish's HAPPIER THAN EVER: A LOVE LETTER TO LOS ANGELES
by Michael Major - August 24, 2021
GRAMMY® Award-winning and chart-topping artist Billie Eilish will make her Disney+ debut with 'Happier than Ever: A Love Letter to Los Angeles,' a cinematic concert experience, premiering globally on Friday, September 3. The official trailer was released today....