BIO:

Born in Los Angeles, Robin taught himself to play piano at the age of 12 and by 16 was writing and producing songs for artists like Brandy, Color Me Badd, and Brian McKnight. By the age of 21, he had written and produced songs on over 20 gold and platinum albums including Michael Jackson, Marc Anthony, Pink, Christina Aguilera and others. One year later he signed with Jimmy Iovine and Interscope records. Soon after he met André Harrell (former CEO of Uptown Records and mentor to Mary J. Blige, Sean "Puffy" Combs and countless others). It didn't take much time for Robin to realize he found the creative partner he needed to make A Beautiful World, his critically acclaimed debut album released in 2003 under the name "Thicke." After A Beautiful World, Thicke continued to work hard and went on to write and produce songs for Usher's Grammy winning album Confessions, Lil' Wayne's The Carter 2, and Mary J Blige. Soon after Thicke came out with his breakthrough second release, 2006's The Evolution Of Robin Thicke. Now on the way to double platinum status, Evolution's mega hit "Lost Without U" became the #1 most played song in Urban Adult Contemporary BDS and topped four Billboard charts simultaneously: #1 R&B /Hip Hop album, #1 Hot R&B / Hip Hop song, #1 Hot R&B Hip Hop Airplay, and #1 Hot Adult R&B Airplay. Robin established himself as one of the most respected singer-songwriters in soul and R&B music today. In the summer of 2007 he toured with Beyonce and appeared on Oprah twice. The year 2007 concluded with the VH1 Soul/Vibe award for "Best Breakthrough Artist" and nominations from BET ("Best Male R&B" and "Viewer's Choice"), Soul Train ("Best R&B Soul Album, Male"), MTV VMA ("Male Artist of the Year"), MOBO (Best Song, "Lost Without U"), the American Music Awards ("Favorite Breakthrough Artist") and was named ASCAP's (Song of the Year, "Lost Without You"). The award-winning multiplatinum superstar returned to center stage in 2008 with Something Else, a joyful and modern tribute to the '70s soul and pop records that have inspired an extraordinary career. Revered by critics as one of the best soul albums in years, this '70s-inspired album dealt with racism, poverty, and love in the hits "Dreamworld," "Magic," and "The Sweetest Love." The album is aptly titled. Debuting at #3 on The Billboard 200, Something Else is Thicke's highest charted album to date. Thicke obtained yet another top 10 hit single with "Magic" hitting #2 on the urban charts. The closing song, "Tie My Hands" was a favorite of Lil Wayne's and he put it on his record- breaking album, The Carter 3. They performed the song together at The 2009 Grammys, soon after he toured with Mary J. Blige. In December of 2009 Robin released Sex Therapy, an album that created a fantasy world of eroticism, while still dealing with the honest struggle a man has with seduction, loneliness and betrayal. The title song, "Sex Therapy," was hailed by critics as "the sexiest song of the year" and went on to be #1 on the R&B/ Hip Hop charts and also won an ASCAP Rhythm and Soul Award. Robin's fifth studio album, Love After War was released on December 6th, 2011. The first single from the album, the title track "Love After War" quickly went to #1 on Urban AC and stayed at the top for 2 weeks. The Associated Press called Love After War a "must buy," Billboard exclaimed "Thicke has consistently shown himself to be one of R&B's most devoted ladies' men" and Entertainment Weekly called the album "ever-seductive." The album is Thicke at his most raw and honest condition yet. It is an album born out of a desire to be the uncompromising, idealistic artist he was as a boy, married with the weight of being a man with responsibilities and the scars of the past. Love After War and songs you'll discover within it, like "An Angel on Each Arm", "I'm An Animal", "Never Give Up", "Cloud 9", "Pretty Lil' Heart" and "Tears On My Tuxedo" need no explanation: they speak for themselves. Robin believes a song can be whatever the listener wants it to be. The reasons and decisions that lead him to write his songs are not important; what matters most is how they make the listener feel. Robin is as faithful to his fans as they are to him. His ultimate desire is to entertain the listener… to move them… to inspire them… to make them love more. Robin recently wrapped the first season of ABC's debut reality singing series "Duets," which premiered on May 24th, 2012. Robin served as a show "Superstar" alongside Kelly Clarkson, John Legend, and Jennifer Nettles. Next up for Robin is his film debut; he recently wrapped shooting on the independent film "Abby in the Summer" where he worked alongside Jaime Pressly, Joey Lauren Adams, and Frances Conroy.
Latest Articles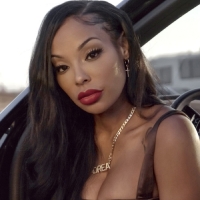 Drea Dominique Releases Rendition of Billie Holiday's Classic 'I'll Be Seeing You'
by Chloe Rabinowitz - January 10, 2023
Billy Holiday's classic 'I'll be Seeing You' was remade by several legendary artists to include, Rod Stewart, Norah Jones, Tony Bennett and others. The song inspired many in long distance relationships at the height of World War II. Now as we say goodbye to 2022, Drea Dominique releases her renditio...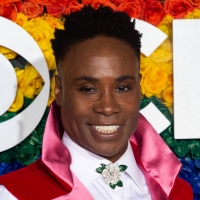 Billy Porter, Nicole Scherzinger & More to Appear at iHeartRadio Music Awards
by Michael Major - March 21, 2022
iHeartRadio has announced additional performers for the 2022 "iHeartRadio Music Awards" including Olivia Rodrigo, Silk Sonic, Lil Nas X, Billy Porter, The Kid LAROI, David Guetta, Avril Lavigne, Shaun White, All Time Low, Willow Smith, Robin Thicke, Nicole Scherzinger, Gina Torres, Oliver Hudson, La...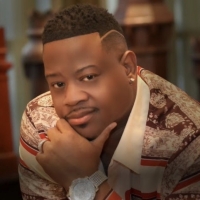 Singer/Songwriter LeVelle Drops Remix of 'Fell in Love' Featuring Anthony Hamilton
by Marissa Tomeo - March 13, 2022
The Billboard Magazine Chart-topping Singer-Songwriter LeVelle has released a remix of his song, 'Fell in Love,' which features Anthony Hamilton. 'Fell in Love' (Remix) was written by LeVelle, James Champion and Anthony Hamilton and produced by James Champion. "Fell in Love" is a new-age R&B single ...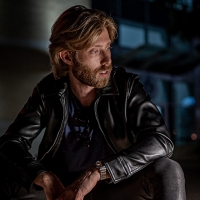 London, ON Jazz-Pop Artist Justin Maki Flirts With An Elusive Old Flame In 'Close To You"
by A.A. Cristi - October 26, 2021
Sometimes you mess up, and a relationship ends. And even though it's over, you've been okay with that, until one day, out of nowhere, that old flame starts haunting your daydreams. Delving deep into this type of deliciously torturous mental scenario is Canadian singer/songwriter Justin Maki and his ...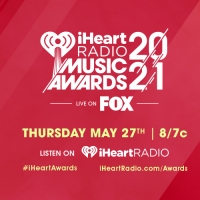 Special Guests Scheduled to Appear at the 2021 IHEARTRADIO MUSIC AWARDS Announced
by Sarah Jae Leiber - May 25, 2021
The iHeartRadio Music Awards will celebrate the most-played artists and songs on iHeartRadio stations and the iHeartRadio app throughout 2020, while also offering a preview of the upcoming hits of 2021....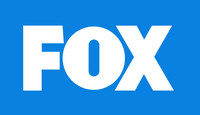 Scoop: Coming Up on the Season Finale of THE MASKED SINGER on FOX - Wednesday, May 26, 2021
by TV Scoop - May 17, 2021
Find out what's happening on Coming Up on the Season Finale of THE MASKED SINGER and if it's a new episode, airing on FOX on Wednesday, May 26, 2021!...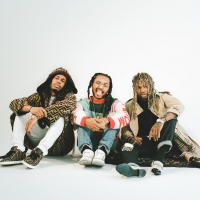 Hip Hop/R&B Trio Minus Gravity Unveil New Single 'Yea Yea Yea'
by A.A. Cristi - April 30, 2021
Marking their second release of the month, Minus Gravity return with new single 'Yea Yea Yea', out April 30. ...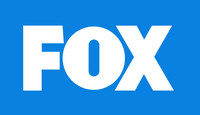 Scoop: Coming Up on a New Episode of THE MASKED SINGER on FOX - Wednesday, April 7, 2021
by TV Scoop - March 29, 2021
Find out what's happening on Coming Up on a New Episode of THE MASKED SINGER and if it's a new episode, airing on FOX on Wednesday, April 7, 2021!...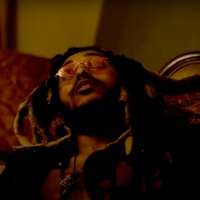 Minus Gravity Drop Official Video for 'G.O.T.'
by Sarah Jae Leiber - February 16, 2021
With choruses led by Rob Will on singing duties, Mic Apollo and Sir Blaze (who dons a chef's hat while cooking up in the kitchen) both supply smooth verses for what is the ultimate Valentine's Day slow jam....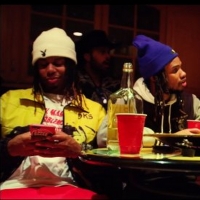 Minus Gravity Drop Official Video for Single 'I Do'
by Sarah Jae Leiber - January 20, 2021
Texas bred, Los Angeles based hip-hop outfit Minus Gravity have dropped the official video for single 'I Do', out 19th January. ...