Latest Articles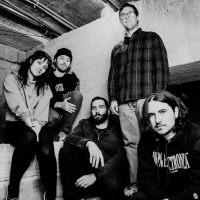 Gouge Away Announce 'Consider b/w Wave of Mutilation' EP
by TV News Desk - February 17, 2020
Gouge Away are storming into 2020 with an essential two-song E.P. and a massive U.S. tour on the horizon.  Today, the band has announced their "Consider b/w Wave of Mutilation" EP, due out March 20th and released conjointly with the start of their support slot on Circa Survive's Blue Sky Noise 10th ... (
more...
)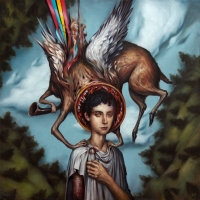 Circa Survive Reissues BLUE SKY NOISE On Limited Edition Vinyl
by TV News Desk - January 30, 2020
Psychedelic post-hardcore group CIRCA SURVIVE will be reissuing their major label debut Blue Sky Noise on vinyl via Hopeless Records on March 20th. The album had a big debut landing on numerous Billboard charts including #1 Billboard 200, #1 Tastemakers, #3 Top Rock Albums, #11 Top Current Albums, #... (
more...
)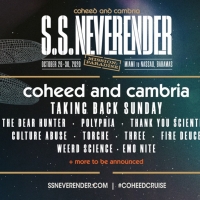 Coheed and Cambria and Sixthman Partner for Inaugural Cruise with Taking Back Sunday
by TV News Desk - November 19, 2019
Progressive rock icons Coheed and Cambria continue to create new career benchmarks for themselves. This is showcased in their recent partnership with Sixthman to create an immersive festival at sea that brings their audience closer than ever before in their 19-year history. The band plans to perform... (
more...
)

I the Mighty Announces Upcoming Tour with Anberlin
by TV News Desk - April 24, 2019
Alternative rock band I the Mighty are thrilled to announce that they will be joining rock legends Anberlin on their upcoming North American Tour. The shows kick off on June 10th in Dallas, with stops in Los Angeles, Seattle, Denver, Chicago, New York City, Atlanta, and more. Tickets are onsale now ... (
more...
)
Polyphia to Release 'The Most Hated EP' 7/21
by BWW News Desk - July 18, 2017
Blending technical, weaving instrumentations with hip-hop, jazz and R&B influenced grooves, Polyphia has created a massively impressive sound that is all their own.... (
more...
)
Coheed and Cambria to Play Boulder Theater on September 21st
by BWW News Desk - June 17, 2016
Coheed and Cambria will play the Boulder Theater on September 21st with special guests Saves the Day and Polyphia. Doors open at 6pm for a 7pm show.  Tickets are on sale now- $32.50 General Admission, $47.50 Gold VIP or $107.50 Platinum VIP.... (
more...
)