Latest Articles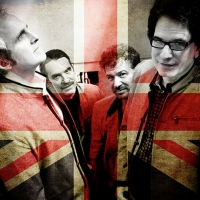 The Weeklings To Release New LP 3
by TV News Desk - December 17, 2019
Don't let The Weeklings fool you, spawned in Asbury Park, NJ, the foursome have become an impressive rock 'n' roll ensemble, at once classic but thoroughly up to the moment. The Weeklings will release the new studio album, 3 on January 17 via Marty Scott's legendary indie Jem Records. Today, they sh... (
more...
)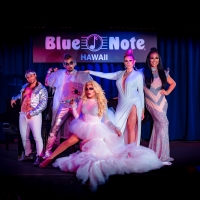 Blue Note Hawaii Announces October Lineup
by TV News Desk - September 30, 2019
October's Blue Note Hawaii lineup has a little something for everyone including two comic powerhouses with Todd Barry and Donnell Rawlings continuing the Blue Note Hawaii Comedy Series. Eighties pop sensation Tiffany gets things rolling and Jane Monheit, one of today's best jazz vocalists makes her ... (
more...
)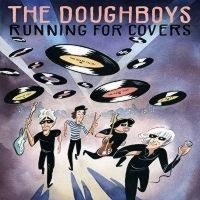 NJs Garage Rock Icons The Doughboys Releasing RUNNING FOR COVERS Album
by BWW News Desk - June 20, 2019
The Doughboys proudly present their sixth studio album, Running For Covers, 13 brilliant new tracks from the band whose career spans pretty much all the decades rock'n'roll has been in existence. They once again worked at the House of Vibes with producerengineer Kurt Reil, and staged a return to the... (
more...
)
Acclaimed ASCAP Film Scoring Workshop Celebrates 30th Year Of Producing Top-Tier Screen Composers
by BWW News Desk - July 09, 2018
ASCAP, the world leader in performing rights and advocacy for music creators, today kicks off its renowned annual ASCAP Film Scoring Workshop for an historic 30th year. Mentored by Emmy Award-winning composer Richard Bellis and produced by ASCAP Film & TV executives Michael Todd and Jennifer Harmon,... (
more...
)
Richard X. Heyman Releasing 12th Album
by BWW News Desk - May 23, 2017
2017 finds Richard X. Heyman releasing his twelfth album Incognito - 14 brand-new songs incorporating the many talents of the veteran singer, songwriter, multi- instrumentalist and DIY recording pioneer, including forays into blues, funk and folk alongside his signature melodic pop gems.... (
more...
)
IndiMusic TV Welcomes New VJ Host Ally Melendez
by TV News Desk - August 26, 2016
IndiMusic TV - the #1 Worldwide Independent Music Video TV Channel and Social Network dedicated to the independent musician - recently welcomed new Personality/Journalist and VJ Ally Melendez to their team!... (
more...
)
Peter Noone and Micky Dolenz Announce NYC-Area Appearances
by BWW News Desk - November 12, 2015
This winter, fans will be able to catch two musical icons in a never-before-seen setting. 'Peter Noone In Conversation with Micky Dolenz' will feature both legendary artists hitting NYC-area theatres to share stories from their decades-spanning careers as members of extraordinary musical groups who ... (
more...
)