Latest Articles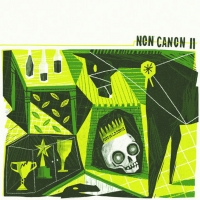 Non Canon Drops New Single 'Self Untitled'
by TV News Desk - February 27, 2020
The latest offering from his long-awaited sequel album: 'Non Canon II', finds the alias of Oxygen Thief's Barry Dolan both ruminating on lost themes, while writing an epilogue to the track 'Eponymous'; one of the many highlights of his 2016 debut....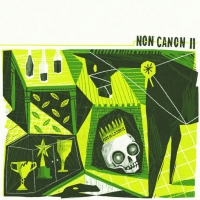 Non Canon Announces Sequel Album, 'Non Canon II' Coming this May
by TV News Desk - February 04, 2020
Four years after his debut release for the label, Oxygen Thief's Barry Dolan will be reviving his parallel alter-ego for a new studio release: 'Non Canon II' (out 15th May 2020). ...
Camden Rocks Festival Confirm Royal Republic, Pulled Apart By Horses & More
by BWW News Desk - April 03, 2017
Today Camden Rocks Festival confirm Swedish rock giants Royal Republic and Leeds' Pulled Apart By Horses, who just released their new album 'The Haze' to high praise from the likes of Kerrang, Q, Upset Magazine, DIY, NME, Uncut and many more, will join the 2017 line up this June 3rd....
Feeder Confirmed to Headline Camden Rocks Festival 2017
by BWW News Desk - March 23, 2017
Camden Rocks Festival are thrilled to announce FEEDER as the headliners of this year's festival, alongside another 30 bands today confirmed to join the line-up on June 3rd across 25 venues through Camden Town....
2017 Camden Rocks Festival Confirm The Damned, Orange Goblin & More
by BWW News Desk - December 20, 2016
Following a sold-out fifth year in June 2016, Camden Rocks Festival has today announced the first names for the 2017 line-up. Punk legends The Damned, stoner rock giants Orange Goblin, and The Ruts DC are the first to be revealed from the bill....