Latest Articles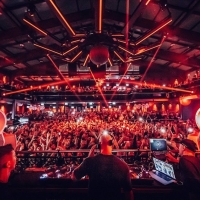 Studio 338 Announces First Show Lineups for 2022
by Michael Major - January 17, 2022
The Release opening kicks things off on January 29th with Luciano then the likes of MOSCH, a big Music On Birthday, Space Opening Fiesta and Sankeys Opening host DJs such as debutant Todd Edwards plus Marco Carola, Loco Dice, Matt Jam Lamont, Wookie, CC83 and many more to be announced. Limited ticke...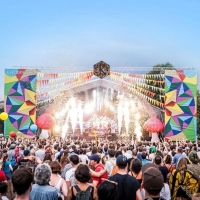 The Staves, Ibibio Sound Machine & More Join Kaleidoscope Festival Lineup
by Sarah Jae Leiber - July 01, 2021
The full line-up includes music from Groove Armada, The Coral, The Staves, Ibibio Sound Machine, House Gospel Choir, Norman Jay MBE, Greg Wilson, Matt Jam Lamont, Mr Wilson's Second Liners and The Glory ft. John Sizzle whilst words and comedy features Irvine Welsh, Reginald D Hunter, Glenn Moore, Ja...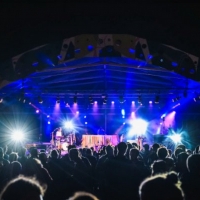 Somerset's Farmfest Announces Line Up for July's 2021 Edition
by Sarah Jae Leiber - May 25, 2021
Farmfest is a festival that believes the best things come in small packages. It's always been a simple recipe over the 15 year heritage, it's about good music, good causes and good times. This has naturally created a bubbling blend of unfettered festival frolics and humming party vigour. It's not on...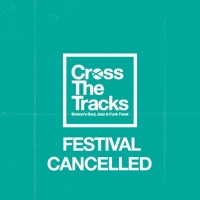 Brixton's Cross the Tracks Festival Cancelled
by Kaitlin Milligan - April 07, 2020
Due to the current public health crisis, Brixton's Cross The Tracks festival has confirmed that the 2020 event will not go ahead. Having been set to host the likes of Khruangbin, The Cinematic Orchestra, Sister Sledge, Norman Jay, Madlib, Gilles Peterson and more in June, the team have released the ...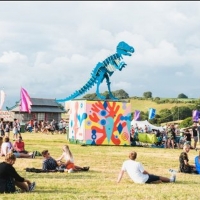 Somerset's Farmfest Launches for 2020 with First Acts
by Kaitlin Milligan - March 06, 2020
Following last year's jubilant return from a one-year hiatus, Farmfest is back once again to challenge the festival heavyweights with a breath-taking mix of acts included in its first line-up announcement. As well as a genre-defying musical menu, the original pocket-size festival remains fiercely co...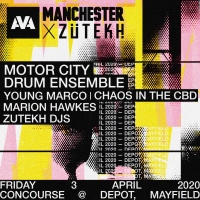 Concourse At Depot Announce AVA x Zutekh, Charlotte De Witte And Mason Collective Shows For Its Final Week
by Kaitlin Milligan - March 03, 2020
Concourse At Depot, Mayfield closes down its impressive run of shows with three massive announcements. ...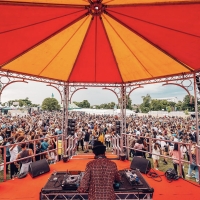 London's Cross The Tracks Festival Adds Madlib, London African Gospel Choir, & More!
by Kaitlin Milligan - January 28, 2020
Cross The Tracks Festival continues to build excitement for the mouthwatering 2020 edition as new names such as the iconic Madlib, Sudan Archives, Greentea Peng, Sadar Bahar, London African Gospel Choir, Coops, Laura Misch, Neue Grafik Ensemble, SEED Ensemble, Charlie Bones, Dreamcast and many more ...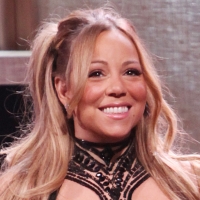 Mariah Carey, Annie Lennox, Pharrell & More Among 2020 Songwriters Hall of Fame Inductees
by Kaitlin Milligan - January 16, 2020
Musical legends Mariah Carey, Annie Lennox / Dave Stewart p/k/a Eurythmics, Ernie Isley / Marvin Isley / O'Kelly Isley / Ronald Isley / Rudolph Isley / Chris Jasper p/k/a The Isley Brothers, Steve Miller, Chad Hugo / Pharrell Williams p/k/a The Neptunes, Rick Nowels and William "Mickey" Stevenson wi...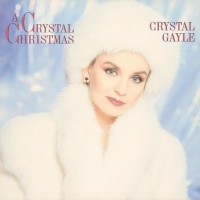 Crystal Gayle Digitally Reissues 'A Crystal Christmas'
by Sarah Jae Leiber - December 13, 2019
Grammy®, AMA, ACM and CMA award winning country music singer and Grand Ole Opry member Crystal Gayle has digitally reissued her 1986 holiday album, A Crystal Christmas, for the first time ever. Like he did on You Don't Know Me, Crystal's son Christos Gatzimos, returned to the studio and remastered h...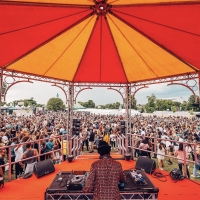 Sister Sledge, Norman Jay MBE Join Lineup for Cross The Tracks 2020
by Kaitlin Milligan - November 27, 2019
After a much talked about debut in 2019, London's tasteful Cross The Tracks Festival is back and better than ever in 2020 with an all encompassing day of the finest jazz, funk and soul as well as delicious street food, carefully brewed craft beer, thought provoking talks, immersive workshops and ple...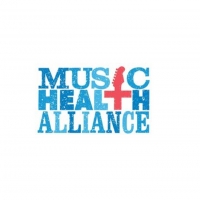 Joseph Conner, EJ Gaines, Adrien Good, Mike Molinar, Liz Rose And Ben Vaughn Join Music Health Alliance Board Of Directors
by Kaitlin Milligan - October 08, 2019
 Music industry executives Joseph Conner (Essential Broadcast Media), EJ Gaines (Capitol CMG/Motown Gospel), Adrien Good (Flood, Bumstead, McCready & McCarthy), Mike Molinar (Big Machine Music), Liz Rose (Liz Rose Music) and Ben Vaughn (Warner Chappell Music) have joined the Board of Directors of Na...
Soundcrash Announces First Names For Funk & Soul Weekender 2020
by Kaitlin Milligan - October 04, 2019
The Soundcrash Funk & Soul Weekender will now be heading to one of the most exciting seaside towns in the country - enjoy an incredible line-up of world-class musicians at the world famous Dreamland in Margate with its free vintage rides, street food, art, our disco-yoga sessions (get in fast it's b...

51st State Festival Complete Full Lineup with Kerri Chandler
by Kaitlin Milligan - March 26, 2019
As 51st State Festival fast approaches on Saturday August 3rd in Trent Park, London, the ultimate celebration of all things house can now announce that the super special secret headliner can now be revealed as the one and only Kerri Chandler, while another surprise guest, the 'UK's number one garage...