Latest Articles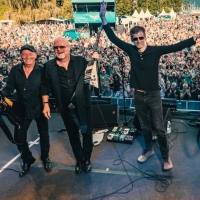 Wishbone Ash Celebrates 50th Anniversary With US Spring Tour 2020
by TV News Desk - January 14, 2020
Wishbone Ash celebrates a half-century of live twin-lead guitar power in 2020. Fans can look forward to enjoying repertoire from the band's vast catalog of exactly 100 unique releases - 27 studio albums, 24 live albums, 43 compilations and box sets and five live DVDs, along with a DVD rockumentary (... (
more...
)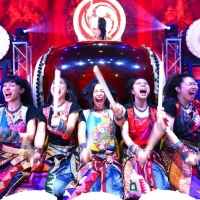 YAMATO, the Drummers of Japan, Bring PASSION to 40 Cities in North America
by TV News Desk - November 19, 2019
From January 17 – April 21, 2020, YAMATO: The Drummers of Japan bring their "show of unbridled enthusiasm, much humour and great musical variety" (The Scotsman) to North America for a 40-city tour of JHONETSU – PASSION! This marks the Taiko troupe's 26th season, celebrating over 4,000 performances ... (
more...
)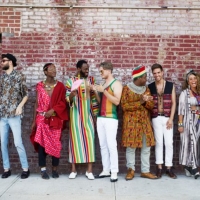 Harlem Based Mwenso & The Shakes' Debut Album EMERGENCE Out Now
by BWW News Desk - August 02, 2019
Harlem based band Mwenso & The Shakes' debut album, Emergence, is out now viaRopeadope Records. The new music is receiving early critical praise—JAZZIZ calls the group, "…a unique troupe of global artists presenting music that merges entertainment and artistry" while WBGO.org furthers, "Not many ban... (
more...
)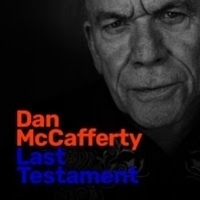 Dan McCafferty Announces New Album, Plus Drops New Video
by BWW News Desk - June 21, 2019
There are very few classic rock vocalists that you recognize after hearing just a few notes. The legendary Dan McCafferty, the former front man of Scottish rockers Nazareth, is one of those vocalists.... (
more...
)

Vinyl Release Of Metallica's AWMH Concert Available for Pre-Order
by BWW News Desk - November 27, 2018
Today Metallica, the All Within My Hands Foundation and its contributors commemorate Giving Tuesday with the launching of the pre-order for the limited edition vinyl release of Helping Hands…Live & Acoustic at The Masonic. The double album, mixed by Greg Fidelman and newly mastered for vinyl by Reub... (
more...
)

Haven from We Banjo 3 is #1 AGAIN on Billboard's Bluegrass Chart
by BWW News Desk - October 19, 2018
We Banjo 3, an award-winning band from Galway, is pleased to announce thatHaven is # 1 AGAIN  on this week's Billboard's Bluegrass chart (over Steve Martin and The Steep Canyon Rangers, Punch Brothers and Old Crow Medicine Show).  Haven was released on July 27th and has been on the on the Billboard ... (
more...
)

Nazareth Celebrates 50th Anniversary with New Album
by BWW News Desk - October 12, 2018
Celebrating their 50th Anniversary as a band in 2018, Nazareth mark the occasion with a hard rocking new album, "Tattooed On My Brain" Out now through Frontiers Music srl. The album is available on CD, LP, and digital formats. 'Tattooed On My Brain' is their 24th full length album and the first to f... (
more...
)

Martin Guitar to Debut Three New X Series Dreadnought Guitars
by BWW News Desk - January 22, 2018
C.F. Martin & Co. (Martin Guitar) will debut three new X Series guitars at Winter NAMM in Anaheim, California. The new models include the DX1AE Macassar Burst, the DX2MAE, and the DX420.... (
more...
)