Latest Articles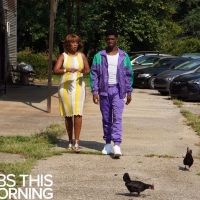 VIDEO: Lil Nas X Opens Up About Coming Out on CBS THIS MORNING
by Stage Tube - September 30, 2019
Lil Nas X quickly rose to fame with his song 'Old Town Road,a?? which broke the record for Billboard's longest-running No. 1 song of all time. The rapper, whose real name is Montero Lamar Hill, revealed his song 'Closure' was his way of coming out as gay. He told a?oeCBS This Morninga?? co-host Gayl... (
more...
)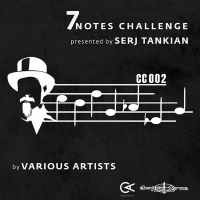 Serj Tankian Teams Up with Creative Armenia to Release 7 Notes Challenge
by TV News Desk - September 13, 2019
Grammy-Award winning and multi-platinum recording artist, songwriter, composer, poet and visual artist Serj Tankian has teamed up with non-profit cultural organization Creative Armenia to release 7 Notes Challenge, a compilation album highlighting some of the most notable submissions from a songwrit... (
more...
)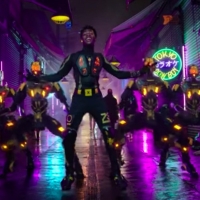 VIDEO: Lil Nas X Releases Music Video for 'Panini'
by Stage Tube - September 05, 2019
Lil Nas X has released the official video for his single 'Panini'. The music video follows guest-star Skai Jackson in her attempt to escape Lil Nas X as he pops up everywhere she goes, trying to win her over as a fan. ... (
more...
)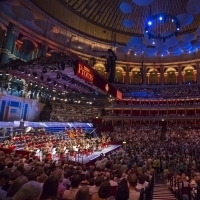 Carnegie Hall Announces Youth Ensemble's Summer Performances to be Broadcast Around the Globe
by BWW News Desk - July 25, 2019
This summer, US and international performances by Carnegie Hall's three acclaimed national youth ensembles—the National Youth Orchestra of the United States of America (NYO-USA), NYO2, and NYO Jazz will be broadcast and webcast to audiences around the globe, extending their music making to a wide in... (
more...
)

Diskolab Announces Miami Music Week Parties
by TV News Desk - March 06, 2019
Diskolab has long been one of dance music's fastest growing brands and after another record breaking year, it now makes a huge statement with more than 30 parties announced for this year's Miami Music Week. They will once again take over the best venues in the city from raw and artistic warehouse sp... (
more...
)

CLASSICAL BRIDGE, Inaugural Music Festival, Academy & Conference in NYC This August
by BWW News Desk - May 08, 2018
This August, New York City will host the first ever Classical Bridge, an international music festival, academy and conference designed to build bridges through the music. Presented by New York Concert Artists & Associates (NYCA), the inaugural event runs August 4 - 11 at Merkin Concert Hall atKaufma... (
more...
)

New York City Center Hosts Series of Master Classes and Conversations as Part of ¡Adelante, Cuba! Festival
by TV News Desk - March 06, 2018
New York City Center today announced a studio series of master classes and conversations with artists and other guests as part of the ¡Adelante, Cuba! Festival. This celebration of the rich and vibrant artists of Cuba begins Sunday, April 22, with an evening of music and conversation at The Jerome L... (
more...
)
McGill/McHale Trio Makes Recording Debut With 'Portraits' on Cedille Records
by BWW News Desk - August 11, 2017
The McGill/McHale Trio, whose members are Demarre McGill, principal flute of the Seattle Symphony Orchestra; his brother Anthony McGill, principal clarinet of the New York Philharmonic; and Irish pianist Michael McHale, makes its recording debut with 'Portraits - Works for Flute, Clarinet & Piano' o... (
more...
)
Selador Announces 12 Days of Christmas Giveaway Spree
by BWW News Desk - December 12, 2016
As the year draws to an end, UK label Selador Recordings, headed by Dave Seaman and Steve Parry are about to embark on a epic 12 days of Christmas giveaway spree with 12 unreleased exclusive mixes and new releases to fans around the world.... (
more...
)
ONYX Ibiza Announces Sunset Terrace Line Up
by BWW News Desk - June 07, 2016
Four weeks away from kicking off and after the announcement of the weekly line up scheduled for the Main Terrace, ONYX is pleased to announce the artists who will be in charge of the music for Space Ibiza's legendary Sunset Terrace and who complete the amazing program ready to vibrate all of the tec... (
more...
)
Itzhak Perlman to Perform at bergenPAC, 10/11
by BWW News Desk - September 02, 2015
Bergen Performing Arts Center located at 30 North Van Brunt Street in Englewood, New Jersey presents Itzhak Perlman as part of the Wilmington Trust Cultural Arts Series, Sunday, October 11, 2015 at 7PM. Purchase tickets to see the reigning violin virtuoso at www.ticketmaster.com or Box Office at 201... (
more...
)