BIO:

Monte Pittman is an American musician, songwriter and studio musician, based out of Los Angeles, known largely as Madonna's long-time guitarist but has quite a diverse professional resume
Latest Articles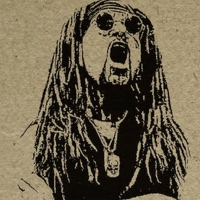 VIDEO: Ministry Featuring Jello Biafra Debut 'Sabotage Is Sex' Music Video
by Michael Major - March 01, 2022
Created by director Joel Smith of Mad Minute Productions (previous work includes Activision, Audi, Black Eyed Peas, U2, X Games), the gritty, black-and-white video makes a number of bold statements as only Jourgensen and Biafra can about the state of society in 2022, focusing on the corruption of th...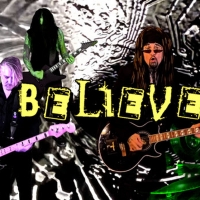 VIDEO: Ministry Unleashes New DIY Video For Single 'Believe Me'
by Michael Major - January 27, 2022
Just weeks after Ministry's latest album Moral Hygiene was added to many "best of 2021" year-end lists, including Loudwire, Consequence Of Sound, Punk News and XS Rock, Al Jourgensen and co. are sharing the latest taste of the record with the new track "Believe Me" alongside a warped psychedelic vid...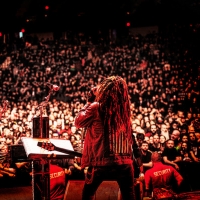 Ministry Announces Touring Band Lineup For The Industrial Strength Tour Starting October 3
by Sarah Jae Leiber - June 10, 2021
Show dates will also include brand-new material from Ministry's upcoming 15th studio album, with news to be announced soon about its release....

Rock 'n' Roll Fantasy Camp Returns to Florida November 8 – 11 with Joe Perry and Jason Bonham
by Macon Prickett - June 29, 2018
Rock 'n' Roll Fantasy Camp, an up-close-and-personal music experience that offers attendees a chance to jam, write, record and perform with the world's greatest rock stars, is returning to its South Florida roots November 8 - 11! There's no need to 'Dream On' when you can jam with Rock and Roll Hall...

Orange County Music & Dance and From Classical To Rock Joined Forces For an Epic Charity Concert
by Macon Prickett - May 01, 2018
Orange County Music & Dance, a non-profit community performing arts school, founded by Pick Up Stix founder Charlie Zhang, created a once in a lifetime chance for underserved youth to learn and perform alongside professional musicians. Grammy-award winning bassist and producer Randy Jackson emceed t...

From Classical To Rock Benefit Concert to Feature Members from Goo Goo Dolls, Heart, Steelheart, & More, Hosted by Randy Jackson
by Macon Prickett - April 19, 2018
After last year's incredible success, 'From Classical to Rock' has joined forces with the non-profit OC Music & Dance School to present a star-studded concert benefiting music education for Orange County communities. Hosted by Randy Jackson (American Idol, Bass player, TV personality) and headlined ...
Madonna 'Rebel Heart Tour' Out On Multiple Formats Today
by Caryn Robbins - September 15, 2017
MADONNA today released her long-awaited REBEL HEART TOUR concert film on a variety of formats. REBEL HEART TOUR was recorded around the world and features both live and behind the scenes material, as well as previously unreleased footage culminating with performances at the Sydney Qudos Bank Arena...