Latest Articles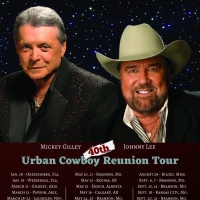 Mickey Gilley and Johnny Lee Announce The 'Urban Cowboy Reunion Tour'
by TV News Desk - January 16, 2020
It was 40 short years ago when the Pasadena Honky-Tonk, Gilley's, was made famous in "Urban Cowboy," the movie that propelled country music into mainstream media like never before. With the help of the movie, starring John Travolta and Debra Winger, Mickey Gilley and several other acclaimed artists ... (
more...
)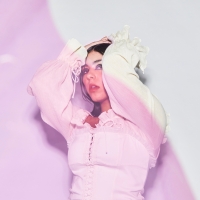 Pom Pom Squad Covers FKA twigs' 'Cellophane'
by TV News Desk - January 16, 2020
In 2019, Brooklyn indie-punk/grunge darlings Pom Pom Squad released their emotionally charged sophomore EP Ow, and today they're sharing their dynamic take on FKA twigs' "Cellophane." Of the cover, frontwoman Mia Berrin says, "I know I'm not alone in saying that 'Cellophane' was one of my absolute f... (
more...
)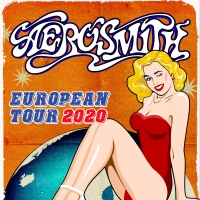 Aerosmith Announces 2020 European Tour Dates
by TV News Desk - December 06, 2019
Today Four-time GRAMMY®-winning band Aerosmith have announced dates for their 2020 European Tour, beginning on Saturday, 13 June in Milan, Italy at the iDays Festival before continuing on throughout the rest of Europe, stopping at various countries including, Switzerland, Belgium, Czech Republic, Fr... (
more...
)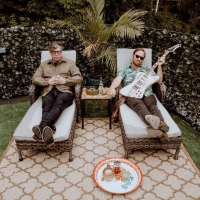 The Black Keys Perform On ABC's JIMMY KIMMEL LIVE
by TV News Desk - November 19, 2019
Last night, The Black Keys appeared on ABC's Jimmy Kimmel Live! to play a?oeGoa?? And a?oeLo/Hia?? from their latest album, a?oeLet's Rock.a?? This marks the band's first appearance on the program and it preceded tonight's sold-out show at Los Angeles' Forum. Watch their Jimmy Kimmel Live! performan... (
more...
)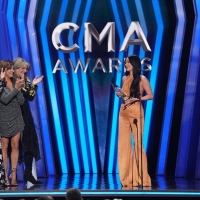 Luke Combs and Kacey Musgraves Win Big at the CMA AWARDS - See Full Winners List!
by TV News Desk - November 14, 2019
It was a night that celebrated the best in Country Music through riveting performances, heartfelt speeches and poignant tributes at "The 53rd Annual CMA Awards."... (
more...
)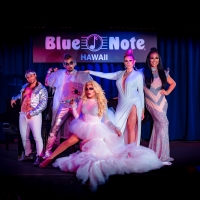 Blue Note Hawaii Announces October Lineup
by TV News Desk - September 30, 2019
October's Blue Note Hawaii lineup has a little something for everyone including two comic powerhouses with Todd Barry and Donnell Rawlings continuing the Blue Note Hawaii Comedy Series. Eighties pop sensation Tiffany gets things rolling and Jane Monheit, one of today's best jazz vocalists makes her ... (
more...
)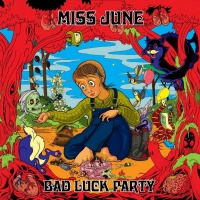 Miss June Drops New Single Ahead of Debut Album, Out Sept. 6
by TV News Desk - August 27, 2019
Today, New Zealand's Miss June release a final taster of their forthcoming debut album, Bad Luck Party, out September 6 via Frenchkiss Records, in the form of new single "Anomaly." 'I have an incredible ability to attract individuals that are as flawed as I am. It's made my life chaotic and beautifu... (
more...
)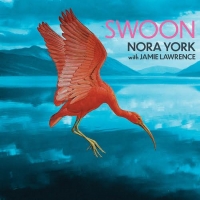 NORA YORK Album 'SWOON' Features Unreleased Music from the Late Vocalist & Songwriter
by TV News Desk - August 26, 2019
Good Mood Records will celebrate the vocalist and songwriter NORA YORK with the album Swoon, featuring unreleased, never-before-heard compositions and interpretations of pop classics, onFriday, October 4. The posthumous release is produced by and features her collaborator Jamie Lawrence. York, haile... (
more...
)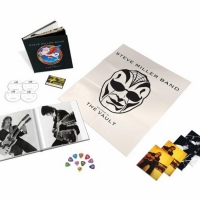 Steve Miller Shares Previously Unreleased Song
by TV News Desk - August 20, 2019
Renowned guitarist, multi-platinum-selling singer-songwriter, bandleader and Rock and Roll Hall of Fame inductee Steve Miller has released a new song from his rarities box set, WELCOME TO THE VAULT, out October 11 via Sailor/Capitol/UMe. The song, 'Say Wow!,' recorded by Miller in 1973, is making it... (
more...
)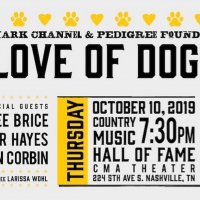 Hallmark Channel & PEDIGREE Foundation Team Up for Televised Benefit Concert
by TV News Desk - August 14, 2019
Hallmark Channel and PEDIGREE Foundation will team up for a television special to help the millions of shelter and rescue dogs across the country find loving homes. The event will bring together country artists Lee Brice, Hunter Hayes and Easton Corbin for The Love of Dogs Benefit Concert at the Cou... (
more...
)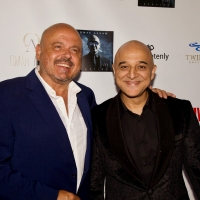 Omar Akram Reveals New Album DESTINY
by BWW News Desk - August 14, 2019
After a brief hiatus, Grammy-winning artist Omar Akram released his much anticipated album 'Destiny' on Friday, June 9, under his recently launched label Twinbrook Entertainment. 'Destiny' debuted today at #4 on the Amazon's Hot New Releases for New Age Music.... (
more...
)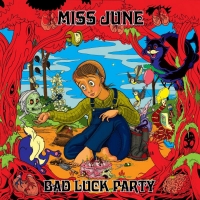 Miss June Confirm Worldwide Tour
by BWW News Desk - July 31, 2019
New Zealand's Miss June is excited to announce new tour dates to support the forthcoming release of debut album Bad Luck Party.   The LP will be released onSeptember 6 via Frenchkiss Records and The Bad Luck Party Tour will kick off inWellington, New Zealand on that same day.  October 14 sees the ba... (
more...
)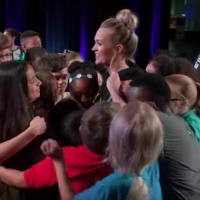 VIDEO: Carrie Underwood Surprises Elementary School Choir During CMA Fest
by Stage Tube - July 30, 2019
Carrie Underwood gave students from Old Hickory, Tennessee's Andrew Jackson Elementary School the surprise of a lifetime. The Country Music superstar stopped by the school's Eagle Honor Choir's rehearsal days before they were set to perform Underwood's hit "The Champion" in front of 50,000 fans at N... (
more...
)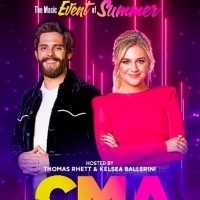 VIDEO: CMA FEST Airs on ABC on August 4
by TV News Desk - July 25, 2019
The Country Music Association announces which of today's hottest hits will be performed during a?oeCMA Fest,a?? the Music Event of Summer, airing SUNDAY, AUG. 4 (8:00a?"11:00 p.m. EDT), on ABC. The special can also be viewed the next day on ABC.com, the ABC app and Hulu. For the 16th consecutive yea... (
more...
)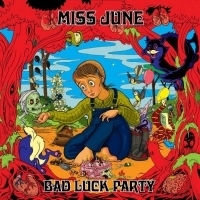 Miss June Announce Debut LP
by TV News Desk - July 16, 2019
New Zealand's Miss June is excited to announce the forthcoming release of their debut album. Entitled Bad Luck Party, the LP will be released on September 6 via Frenchkiss Records. Today they share the newest single "Enemies" by way of a video directed byDylan Pharazyn. He notes, "the track gets at ... (
more...
)