Latest Articles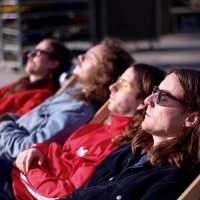 Birthday Girl Release New Single 'Dizzy'
by TV News Desk - April 07, 2021
New single "Dizzy" finds the Stockholm band delivering a track definitive of its title. Recalling the hallucinogenic venturings of Spacemen 3 to Tame Impala to Pink Floyd, it's a dose of highly medicated post-rock with trippy, transient side effects and woozy temporal shifts aplenty. ...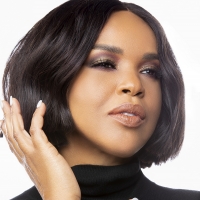 Grammy-Nominated Recording Artist Karima Signs Solo Pact With DARE Records
by BWW News Desk - March 04, 2021
Dove Award-winning and Grammy-nominated recording artist Karima, best known as the co-founder and member of the award-winning Contemporary Gospel trio Virtue, has signed with DARE Records. The new solo recording pact brings Karima's soul-stirring soprano back to fans within the urban and contemporar...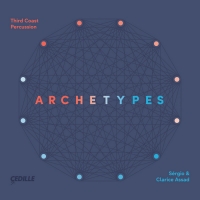 Third Coast Percussion, Sérgio And Clarice Assad Join Forces for ARCHETYPES On Cedille Records
by BWW News Desk - February 24, 2021
Grammy Award-winning Third Coast Percussion, celebrated Brazilian guitarist Sérgio Assad, and his daughter, the vibrant vocalist, composer, and multi-instrumentalist Clarice Assad, join forces for Archetypes, a collaboratively written program conjuring a dozen universal archetypes - timeless charact...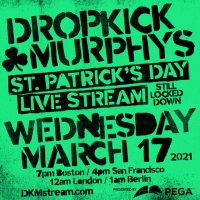 Dropkick Murphys Present St. Patrick's Day Stream 2021
by TV News Desk - February 15, 2021
Dropkick Murphys St. Patrick's Day Stream 2021...Still Locked Down is presented by Boston-area tech company Pega (a leading provider of digital transformation software) and sponsored by YOU. ...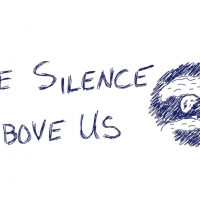 Singer Sarah McQuaid Releasing New Material in 2021
by TV News Desk - January 28, 2021
Cornwall-based singer/songwriter Sarah McQuaid is delighted to announce the release of 'The Silence Above Us,' the first of two singles and videos from her forthcoming album, concert film and video series, The St Buryan Sessions. ...