BIO:

Martin Luther McCoy pka Martin Luther or Martian Luther, is a dynamic soul singer with a heavy rock sound. www.youtube.com/martianluther He seamlessly traverses the soundscape of classic soul/rnb and hip hop while maintaining his singer songwriter roots. He speaks and sings from his heart and has gained a world wide audience for having one of the most engaging voices of modern times. Martin has continued to release music on his own label Rebel Soul Records and is now ready to release his third studio LP entitled 'Love Is The Hero'. His previous releases http://martinluthermccoy.bandcamp.com/ have gained critical acclaim and international recognition over the years. 'Martin makes music beautiful.' He has toured with The Roots as a member of their ensemble and has shared stages with the likes of Jill Scott and Dave Matthews and The Red Hot Chilli Peppers and many others. He made his cinematic debut as a lead in Julie Taymor's Beatles tribute film 'Across the Universe' and has made cameos and appearances on both the large and small screen. http://www.imdb.com/name/nm2028439/ "M.L. is for music lovers and that's who I make music for. I love my people. Our stories have more relevance than we know. The world watches and learns from us so I am doing my part to bring the legacy of this great culture into an even greater future.' AMERICAN GOLD - 2012 REBEL SOUL RECORDS
Latest Tweets
| | |
| --- | --- |
| 11/14 @ 8:09 AM | MartianLuther - Mill Valley!! I will be performing at sweet water music hall December 5th. We are deconstructing the Beatles and mi… https://t.co/1BTpb9tD1M |
| | |
| --- | --- |
| 10/20 @ 7:30 AM | MartianLuther - Here's a taste of what this Friday's concert feels like… get your tickets now at https://t.co/NwCOA3ksSs https://t.co/IWvLcepPTB |
| | |
| --- | --- |
| 9/6 @ 9:37 PM | |
MORE TWEETS
Latest Articles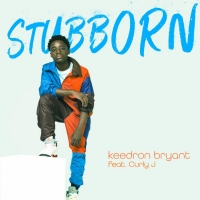 Keedron Bryant Releases New 'Stubborn' Single With Curly J
by Michael Major - November 05, 2021
14-year-old singer and activist Keedron Bryant shares his glowing new single "Stubborn" featuring Curly J, which arrives with a romantic video directed by Mills Miller and starring teen dancer and entertainer Jené Marie. Out today on Warner Records, "Stubborn" is a playful love song about trying to ...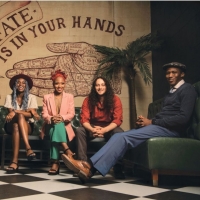 Southern Avenue Collaborate With Jason Mraz for New Song 'Move Into The Light'
by Sarah Jae Leiber - July 09, 2021
Preceding the release of "Move Into The Light," Southern Avenue shared "Push Now," along with the official music video - a light-hearted happy-go-lucky visual that showcases the band's personality and incorporates family members from the entire Southern Avenue team.   ...