Latest Articles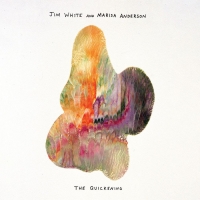 Jim White And Marisa Anderson Announce Debut Collaboration THE QUICKENING
by TV News Desk - March 11, 2020
Drummer Jim White and guitarist Marisa Anderson have announced their debut collaborative album The Quickening, out May 15th. The Quickening's first single 'The Lucky' speaks to the album's spontaneity, featuring an acoustic guitar Anderson picked up outside of Mexico City from a local luthier ahead ...

Craft Recordings To Release Anthology Of Influential American Guitar And Banjo Music From the Takoma And Vanguard Vaults
by TV News Desk - February 01, 2018
On March 23, Craft Recordings will release The Thousand Incarnations Of The Rose: American Primitive Guitar and Banjo (1963-1974) on 2LP, CD, and digital. This new compilation celebrates the groundbreaking, inventive approach to traditional instrumentation brought forward by an impressive group of m...

Lost Bayou Ramblers Announced As Part of Pickathon 2018 Line Up
by BWW News Desk - January 29, 2018
Pickathon is pleased to announce the lineup for 2018, the music festival's 20th year. Among those appearing will traditional Cajun music's most determinedexperimenters, Lost Bayou Ramblers who won a Grammy Award for 'Best Regional Roots Rock Album' for their latest release, Kalenda. Celebrated as th...