| | |
| --- | --- |
| BIO: "Rhythm Is My Business" is the title of his debut recording as a leader, and rhythm is a booming business as far as Lewis Nash is concerned. He is the drummer of choice for an incredible array of artists - from the masters of the music to the hottest young players of today - and is equally in demand as a clinician and educator. Born in Phoenix, Arizona, Lewis developed an early interest in music and began playing drums at age 10. By age 18, he was performing with local jazz groups. By the time he was 21, Nash had become the "first call" jazz drummer in Phoenix, working with Sonny Stitt, Art Pepper, Red Garland, Lee Konitz, Barney Kessell and Slide Hampton during their engagements in the city. In 1981, Nash moved to New York City and joined the trio of the great jazz vocalist Betty Carter. For nearly four years, he toured internationally with Ms. Carter. He is featured on three of her recordings, including the Grammy winning "Look What I Got." World-renowned bassist Ron Carter hired Nash in 1984. As a member Carter´s nonet, quintet and quartet, Nash toured extensively and is featured on several of the bassist´s recordings. In the fall of 1986, saxophonist Branford Marsalis asked Lewis to join his quartet. That active association spanned two years and several continents, and is documented on Marsalis´ Grammy nominated recording "Random Abstract", as well as two videos: Royal Garden Blues (directed by Spike Lee) and "Branford Marsalis - Steep". 1988 marked the return to the jazz scene of trombone master J.J. Johnson. Johnson frequently asked Lewis to provide rhythm duties for his band. That same year, Nash | |
Latest Articles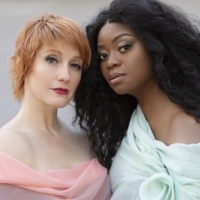 Leigh Nash Will Release New Single 'Good Trouble'
by TV News Desk - January 25, 2021
Visionary Media Group's esteemed singer/songwriter, Leigh Nash, will release an inspirational and highly anticipated new single, "Good Trouble," featuring GRAMMY-nominated Ruby Amanfu, Friday, February 5....
BWW Exclusive: In Honor of Gay Pride - THE 101 GREATEST LGBTQ SONGS/ANTHEMS OF ALL TIME - from Judy Garland to Lady Gaga, from Gloria Gaynor to Frank Ocean
by Peter Nason - June 24, 2020
Happy Gay Pride! BWW Reviewer Peter Nason chooses the 101 greatest LGBTQ songs and anthems from 1920-2020. See if your favorite songs or artists made the grade!...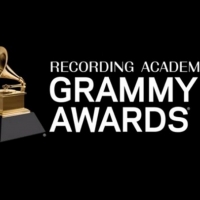 Lizzo, Billie Eilish, & Lil Nas X Lead GRAMMY Nominations - See Full List!
by TV News Desk - November 20, 2019
Recording Academy® President/CEO Deborah Dugan alongside Academy Chair of the Board of Trustees and renowned record producer Harvey Mason Jr., as well as GRAMMY Awards® host Alicia Keys and past two-time GRAMMY® nominee Bebe Rexha, today revealed nominees for the 62nd GRAMMY Awards in select categor...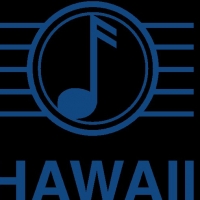 Ladies of Soul Rule September with Martha Reeves and the Vandellas, Oleta Adams, Jody Watley and Many More at Blue Note
by TV News Desk - August 29, 2019
September brings some of music's most iconic female performers including Motown stars Martha Reeves and the Vandellas, Lady of Soul Oleta Adams and '80s icon Jody Watley. Local artists include the Honolulu Jazz Quartet, Henry Kapono presenting his Artist 2 Artist Concert Series featuring Blayne Asin...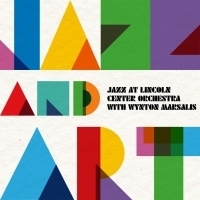 Jazz at Lincoln Center Announces 'Jazz and Art' Album
by TV News Desk - July 09, 2019
In past concerts that have been described by the New York Times as being "soulful," "evocative," and "playing directly to the band's strengths," the Jazz at Lincoln Center Orchestra with Wynton Marsalis performed original compositions inspired by masters of modern art including Romare Bearden, Stuar...

"Chillin on the Lucie" Music Festival Taps Nash Nights Live's Elaina Smith As Host, Announces Full Lineup
by BWW News Desk - September 18, 2018
Cumulus/Westwood One's Nash Nights Live and Women Want To Hear Women podcast host Elaina Smith will host the Chillin' on the Lucie music festival in Port St. Lucie, Fla., Oct. 3 - 7. Chillin' on the Lucie will feature a variety of country music artists including Wynonna & The Big Noise, Joe Nichols,...