| | |
| --- | --- |
| BIO: Kaleido surfaced in Detroit in October 2011 as a powerhouse four piece rock/pop band. Created by Christina Chriss and Joey Fava, who met in 2010 at a show their previous bands were playing together, the two decided to start writing with each other. They recorded their first song 'This Far', and immediately knew they had found something very special. Combining Christina's fiery charisma, powerful vocals, lyrics, and melodies with Joey's thunderous drums and multi-instrumental songwriting ability, they wrote and recorded a handful of songs, finding their sound. In May 2011, Christina was invited to perform at The Roxy on Sunset Boulevard in Hollywood, while still working on putting the band together. She chose longtime friend and previous bandmate Cody Morales to play bass, and Ronnie Rosolino, who went to high school with Christina, to play guitar. They were a perfect fit. After only a handful of practices, the brand new, currently unnamed band, flew cross country to play what would be their very first show together. The reaction in LA was incredible and shortly upon returning home, Christina named the band Kaleido. After playing as a four piece for the first six months, the group decided to add a second guitarist to expand their sound and live show. Christina and Joey asked a talented friend, Jamie Burnham, making the band a furious five piece. Throwing him into the fire after only a few practices, Kaleido embarked on their first tour, including two stops on the Van's Warped Tour. Possessing enough torque to change the game and rescue rock & roll, Kaleido is familiar, yet rare. The group fuses heavy hitting rock with fresh, melodically driven pop elements. A Molotov cocktail of larger than life personality, passion, real life lyrics, tight musicianship, and an earth shaking live show, Kaleido has become a force to be reckoned with. | |
Latest Tweets
| | |
| --- | --- |
| 10/19 @ 9:16 AM | |
| | |
| --- | --- |
| 10/18 @ 6:40 AM | Kaleidoband - 🥳 today we play in Sturgis, MI 🎉 https://t.co/kUMG5Ue0H3 |
| | |
| --- | --- |
| 10/13 @ 6:50 PM | |
MORE TWEETS
Latest Articles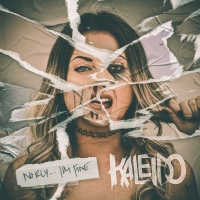 Kaleido Releases New EP NO RLY...IM FINE
by TV News Desk - August 08, 2019
Detroit Rock veterans Kaleido have released a new EP 'NO RLY...IM FINE' - a deeply personal and emotional collection about mental health issues.  The song was co-produced with Michael Martenson & Jake Cemer (Boys of Fall).  The band played to more than 20,000 people at the Van's Warped Tour 25th ann... (
more...
)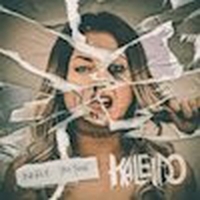 Kaleido Releases Deeply Personal NO RLY....I'M FINE EP
by BWW News Desk - August 08, 2019
Detroit Rock veterans Kaleido have released a new EP 'NO RLY...IM FINE' - a deeply personal and emotional collection about mental health issues.  The song was co-produced with Michael Martenson & Jake Cemer (Boys of Fall).  The band played to more than 20,000 people at the Van's Warped Tour 25th ann... (
more...
)
Seether's 'Let You Down' Remains #1 For Third Straight Week At Rock Radio
by BWW News Desk - June 01, 2017
SEETHER, (Shaun Morgan - vocals/guitar, Dale Stewart - bass/vocals, and John Humphrey - drums) one of hard rock's most successful and enduring groups returned with their seventh full-length studio album, entitled Poison the Parish (Canine Riot / Fantasy) on May 12th, 2017, which debuted #1 on Billbo... (
more...
)