Latest Articles
Born & Raised Music Festival Announces Daily Lineups, BBQ Pitmasters & VIP Acoustic Sets
by TV News Desk - July 19, 2021
Born & Raised will also feature The BBQ Ranch, curated by legendary Pitmaster Wayne Mueller. Located within the festival grounds, this smokehouse experience will feature cooking demonstrations, a full cash bar, and mouth-watering smoked meat....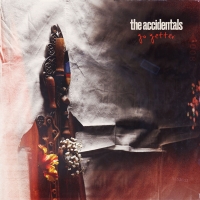 The Accidentals Announce New Album 'Vessel'
by Sarah Jae Leiber - July 16, 2021
"Go Getter," the first single off the album, has a catchy-as-hell melody with a much-needed message – "Shake off the pressure, sometimes you've gotta burn it down to build it better." ...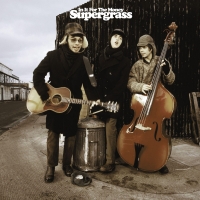 Supergrass Will Release Remastered 'In It For The Money'
by TV News Desk - July 14, 2021
Originally released on 21st April 1997 to a hail of critical and commercial acclaim, In It For The Money saw Supergrass reach #2 in Album Charts, passing platinum status in the UK and selling over a million copies worldwide....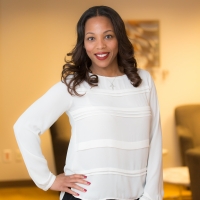 Top ASCAP R&B/Hip-Hop Exec Adds Role as ASCAP Foundation Executive Director
by Sarah Jae Leiber - July 13, 2021
In addition to her ASCAP Foundation work, she will continue as SVP of Membership reporting to ASCAP Executive Vice President and Chief Creative Officer John Titta. ...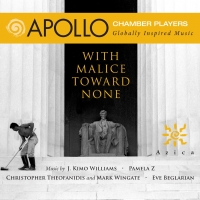 Apollo Chamber Players Releases 'With Malice Toward None'
by Sarah Jae Leiber - July 07, 2021
The Pamela Z, Theofanidis and Wingate, and Beglarian pieces are part of Apollo's 20x2020 project, launched in 2014 with a mission to commission 20 new multicultural works before the end of the decade....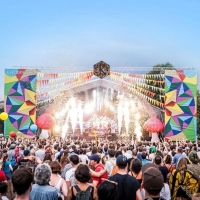 The Staves, Ibibio Sound Machine & More Join Kaleidoscope Festival Lineup
by Sarah Jae Leiber - July 01, 2021
The full line-up includes music from Groove Armada, The Coral, The Staves, Ibibio Sound Machine, House Gospel Choir, Norman Jay MBE, Greg Wilson, Matt Jam Lamont, Mr Wilson's Second Liners and The Glory ft. John Sizzle whilst words and comedy features Irvine Welsh, Reginald D Hunter, Glenn Moore, Ja...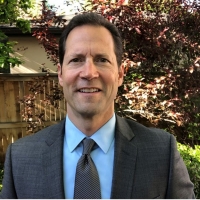 York Symphony Orchestra & Lawrence Golan Continue Successful Relationship
by Sarah Jae Leiber - June 29, 2021
He has been instrumental in dramatically raising the artistic level of the orchestra, tripling the size of the audience and bringing in record amounts of donations and sponsorships....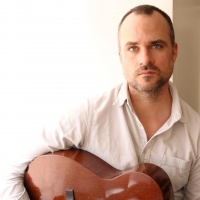 Matthew Stevens Will Release 'Pittsburgh,' a Solo Acoustic Guitar Album
by TV News Desk - June 28, 2021
By September 2020, Stevens was hunkering down in his wife's family's hometown of Pittsburgh, still busy with adjunct teaching (virtually) at Baltimore's Peabody Institute while navigating his way through the crisis....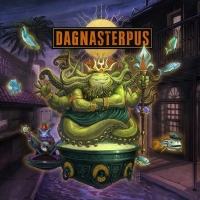 Six Degrees Records Releases Self-Titled Debut Album From DAGNASTERPUS
by Sarah Jae Leiber - June 25, 2021
The ten tracks feature nimble horns, grimy beats and gritty vocals. The self-titled album was released today by SIX DEGREES RECORDS....