BIO:

Joan Sebastian (pronounced: [xo?an se?a?stjan]) (born in Juliantla, Guerrero, on April 8, 1951) is a popular Mexican singer and songwriter. He has composed hundreds of songs and been a regular staple on the top-40 charts in Mexico since his career began in 1977. His music is a mixture of Latin pop, ranchera and grupera music. His success is not only found in music but also in his short acting career when he became the main protagonist of a Mexican soap opera. In 1996 he made his acting debut in the Mexican soap opera Tú y Yo (You and I) sharing credits with Maribel Guardia (his former wife and mother to one of his sons) the soap opera became an instant televised hit. He has won seven Latin Grammy Awards and four Grammy Award
Latest Articles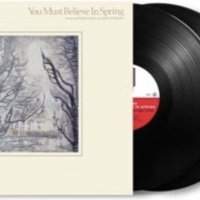 Reissue of Bill Evans' 'You Must Believe in Spring' Album Set for Vinyl Release
by Marissa Tomeo - April 05, 2022
Craft Recordings is proud to reissue You Must Believe in Spring, the celebrated 70th studio album from the pioneering jazz pianist Bill Evans. Recorded in 1977 and released in 1981, just months after Evans' death, the album marks the artist's final studio recording with bassist Eddie Gomez and drumm...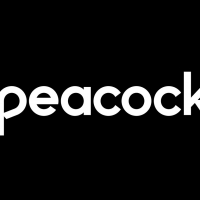 Peacock Announces Original Musical Comedy Series TAKE NOTE
by TV News Desk - June 11, 2021
TAKE NOTE will introduce a new generation to Pop, R&B, Country, and Rock classics....

Craft Latino Kicks Off Celebration For Icon Antonio Aguilar's Centennial With 100-Song Playlist
by Tori Hartshorn - May 17, 2019
Craft Latino proudly pays tribute today to one of Mexico's greatest stars, Antonio Aguilar, on what would have been his 100th birthday, with the release ofAntonio Aguilar Centenario: Colección de la Familia—a 100-song playlist curated by his sonPepe Aguilar and family. Available on Spotify, Apple Mu...

Craft Recordings Commemorates 70 Years of Prestige Records
by Tori Hartshorn - April 10, 2019
2019 marks the 70th anniversary of Prestige Records, one of the most revered jazz labels in the world. Throughout the '50s and '60s, Prestige was at the forefront of modern jazz, releasing sessions from some of the most influential names in music, including Miles Davis, John Coltrane, Thelonious Mon...

Craft Recordings' Black Friday Record Store Day: Collective Soul, Violent Femmes And More
by Tori Hartshorn - October 09, 2018
Craft Recordings is celebrating 2018's Black Friday Record Store Day (November 23) with six covetable, limited edition vinyl releases. Among the releases are the first-ever vinyl pressings of Collective Soul's double-platinum 1993 debut, Hints Allegations and Things Left Unsaid, and Violent Femmes' ...