Latest Articles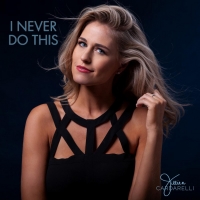 'I Never Do This' by Jillian Cardarelli Out Now
by Abigail Charpentier - September 13, 2019
Country singer/songwriter Jillian Cardarelli releases the irresistible new single, "I NEVER DO THIS," the first title off her highly-anticipated, upcoming EP. The song is co-written by Cardarelli and Adam Wood (Curb | Word Music Publishing) and tells the story of a woman's unexpected reinvention aft...

CMA Fest Announces More than 100 Additional Performances June 7 - 10
by Macon Prickett - May 24, 2018
CMA Fest has announced more than 100 additional performances throughout Downtown Nashville Thursday through Sunday, June 7-10. Xfinity Fan Fair X is back and more exciting than ever featuring three stages packed with artist performances, panels and meet and greets, in addition to music and lifestyle...