BIO:

Jason Lytle first wandered into the public consciousness as the principal singer and songwriter for the band Grandaddy. Formed in Modesto, CA in 1992, and eventually consisting of Lytle along with Aaron Burtch, Tim Dryden, Jim Fairchild and Kevin Garcia, the band initially broke through with 1997?s Under the Western Freeway and the NME-praised single "Summer Here Kids." The band's sound," atmospheric electronics meet warped Americana", crystallized on 2000?s Sophtware Slump, which was met with breathless hype and earned the band "Next Big Thing" status. Tireless rounds of international touring and mountains of fawning press led to 2003?s Sumday, increasing album sales, more touring, more press,TV show appearances, and a slot on the main stage at the Glastonbury festival. The band produced another EP and an album entitled Just Like the Fambly Cat, before disbanding in 2006. Since then, Jason has created music for a number of national and international commercials and released his debut solo album Yours Truly, The Commuter in 2009. A number of collaborations followed including two tracks with Danger Mouse and Sparklehorse for the Dark Night of the Soul album and with former Grandaddy drummer Aaron Burtch and Earlimart's Aaron Espinoza and Ariana Murray in the Admiral Radley project which yielded 2010's I Heart California. Jason currently lives in Montana, and enjoys hiking in woods, skateboarding in skateparks, bicycling on anything, skiing on mountains, playing the piano in his living room, and recording music, and occasionally playing shows. His second solo album Dept. of Disappearance will be released in October 2012.
Latest Tweets
| | |
| --- | --- |
| 5/23 @ 4:22 PM | jasonlytle - Ok people of the world...Im asking for your help here so I can eventually maybe help you back. What grandaddy LPs… https://t.co/o4clPCgToU |
| | |
| --- | --- |
| 5/23 @ 10:31 AM | jasonlytle - I have 5 convertible bikes....the struggle is real |
| | |
| --- | --- |
| 5/23 @ 7:39 AM | jasonlytle - 100% absolute story of my life...now made even more problematic by living near a city that gets 280+ days of sun a… https://t.co/X4aD8BlMUu |
MORE TWEETS
Latest Articles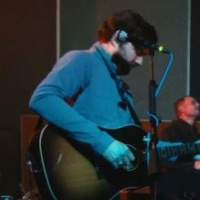 VIDEO: Midlake Share 'Meanwhile In Texas 2021' Live Video
by Michael Major - December 14, 2021
The captivating performance – filmed at Dallas, TX's Modern Electric Sound Recorders by director Rett Rogers (Nicole Atkins, Nathaniel Rateliff) and co-director Barbara FG – marks the first in a new multi-part series of exclusive live sessions, "Meanwhile In Texas 2021," with additional installments...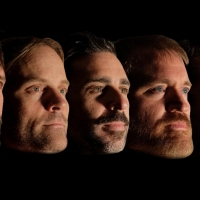 Band of Horses Announce New Album 'Things Are Great'
by Michael Major - October 12, 2021
Band of Horses have announced their sixth studio album and their first record in more than five years, 'Things Are Great'. Plus, fans can listen to the lead single, 'Crutch' now!...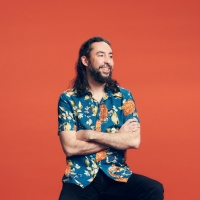 Brad Sucks Shares LP 'A New Low in Hi-Fi'
by TV News Desk - June 10, 2021
Reflecting Brad's ingenuity and devoted fanbase, the album's physical release is entirely crowdfunded and includes cassettes, CDs, and 12' vinyl records. ...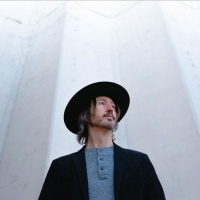 Joseph M Releases Video for 'Haunt'
by Sarah Jae Leiber - April 08, 2021
An accomplished guitar player and songwriter, Joseph M has spent much of the last ten years touring nationally and internationally as a member of Midlake, the indie supergroup BNQT, and as a sideman for artists including Elle King, Rufus Wainwright, and Israel Nash....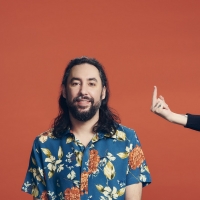 Brad Sucks Announces LP, Shares 'In It To Win It'
by Sarah Jae Leiber - April 01, 2021
Discussing the background of 'In It To Win It', Brad says: This mellow rock song's about giving up on your dreams. The verses are about my own struggles with staying on track with my music and my career, feeling worthy, feeling like success is attainable....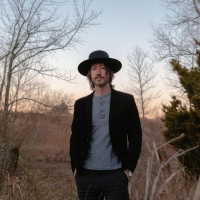 Joseph M Releases Debut Single and Video 'Who Do You Serve?'
by Sarah Jae Leiber - March 05, 2021
'The summer of 2020 caused a lot of self-reflection for me with all of the civil unrest that occurred in our country," Joseph M states. "I co-wrote this one with my good friend Cameron Neal of the band Horse Thief.'...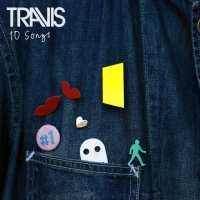 Travis Returns With New Album 10 SONGS
by Kaitlin Milligan - June 10, 2020
Beloved Socttish band Travis are back with the first new music from their stunning ninth studio album 10 Songs - out October 9th on BMG....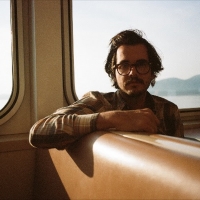 Aaron Beckum Debuts New Track 'Jagged Coast'
by Kaitlin Milligan - January 15, 2020
Devil In The Woods is proud to present a brand new EP from our friend, Los Angeles-based singer/songwriter Aaron Beckum. Songs From A Triangle Room serves as a proper introduction to a musician who has quietly self-released a handful of excellent records on his own, most recently last year's Obsolet...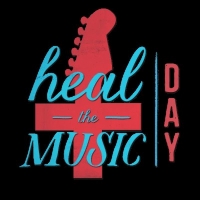 'Heal The Music Day' Raises More Than $400,000 For Music Health Alliance
by Kaitlin Milligan - November 19, 2019
Led by multi-platinum entertainer Dierks Bentley, 2019's 3rd annual a?oeHeal The Music Daya?? raised over $400,000 for Music Health Alliance (MHA). Entirely funded through grants and individual and corporate donations, a?oeHeal The Music Daya?? highlights the music community's efforts to provide fin...

Sunday State Announces 'Mono' EP
by Kaitlin Milligan - April 10, 2019
Sunday State has announced their debut EP and unveiled a new track. The band will celebrate the release of their EP titled 'Mono' with a release show on May 10th at Portland ORE's The Fixin' To. ...

Michael Moss' Accidental Orchestra HELIX CD Release Show Set for Friday, May 18
by Macon Prickett - May 14, 2018
Jason Kao Hwang, Rosi Hertlein, Fung Chern Hwei (violins), Stephanie Griffin (viola), Lenny Mims and Carol Buck (cellos), Steve Swell (trombone), Vincent Chancey (French horn), Waldron Mahdi Ricks (trumpet), Richard Keene (oboe), Elliott Levin (flute, tenor saxophone), Ras Moshe Burnett (soprano and...

House of Blondes To Release New Album TIME TRIP with Alrealon Musique
by Macon Prickett - March 20, 2018
Three years after their last album House of Blondes continue to develop their sound with progressive leaps and bounds. The duo still operates within long-form arrangements; tracks will extend accross space and time in a transcendent fashion, elongated themes are comprised of remarkably pleasant synt...

Dream Rockers Minihourse Release EP of Covers ft. Jay Som & More
by Caryn Robbins - September 27, 2017
Michigan dream-rock outfit minihorse have released a new covers EP in advance of their set at Music Tastes Good taking place this weekend....
Grandaddy Reveals Video for 'Brush With The Wild' Via NPR's First Watch
by Caryn Robbins - June 22, 2017
Grandaddy shares the video for "Brush With The Wild," a track from their recent album Last Place, which was released this Spring on 30th Century Records/Columbia Records. The video stars actor and massive fan of the band, Jonah Ray (Mystery Science Theater 3000, The Nerdist Podcast, The Meltdown), a...