Latest Articles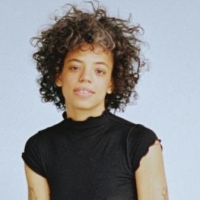 VIDEO: Tasha Shares Music Video for 'Perfect Wife'
by Michael Major - September 07, 2021
Tasha's second album, 'Tell Me What You Miss The Most' mingles pockets of introspection with wide, expansive, marveling at what's yet to come. Tasha co-produced the LP alongside the late Eric Littman (of Steve Sobbs and Phantom Posse), who lent his invaluable talents to material by Julie Byrne, Vaga...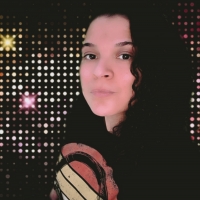 DJ G-String Shares 'No One Ever Said (feat. Honey B Sweet)' Single
by Sarah Jae Leiber - August 26, 2021
Delving into a unique mixture of genres and styles, the entrepreneurial singer, songwriter and producer is quickly rising in the global scene....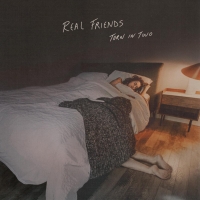 Real Friends Announces New EP 'Torn In Two'
by Sarah Jae Leiber - August 24, 2021
Directed by Raul Gonzo (PVRIS, I Don't Know How But They Found Me, AFI), the video portrays the brutality of losing someone and being unable to confront your feelings....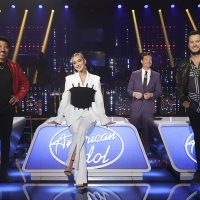 Luke Bryan, Katy Perry and Lionel Richie Return for Season Five of AMERICAN IDOL!
by Sarah Jae Leiber - August 03, 2021
Season five auditions will kick off Friday, Aug. 6, with the return of "Idol Across America," the live virtual nationwide search for the next superstar, taking place across all 50 states plus Washington, D.C....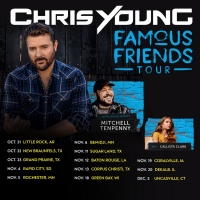 Chris Young Announces 2021 Headlining Tour
by Sarah Jae Leiber - August 02, 2021
With nearly five billion career streams in addition to his twelve No. 1 singles, Chris is also getting ready to release his highly anticipated 8th studio album – Famous Friends – this Friday, August 6. ...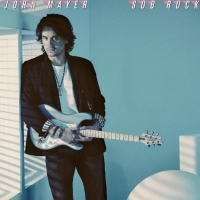 John Mayer's 'SOB ROCK' Hits Number One
by Sarah Jae Leiber - July 29, 2021
The first single from Sob Rock - 'LAST TRAIN HOME' - has amassed 10 million YouTube views worldwide since its release in June, while the newest single - 'SHOT IN THE DARK' - has already drawn four million views in the past week alone....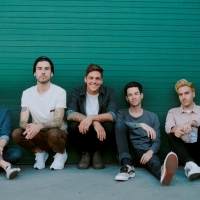 Real Friends Release Reimagined Singles 'Nervous Wreck' & 'Storyteller'
by Sarah Jae Leiber - July 27, 2021
The 24-city tour kicks off on September 14th at Brooklyn Bowl in Nashville, TN making stops across the U.S. in Detroit, San Antonio, Los Angeles, Philadelphia, Boston and more before wrapping up in New York, NY at Irving Plaza on October 22nd....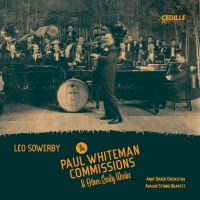 Leo Sowerby's 1920s Symphonic Jazz Works Receive World-Premiere Recordings
by Stephi Wild - July 25, 2021
Leo Sowerby: The Paul Whiteman Commissions & Other Early Works features Sowerby's Synconata and Symphony for Jazz Orchestra ('Monotony') with British-born, Chicago-based trombonist, composer, and conductor Andrew Baker leading the Andy Baker Orchestra, an ensemble of professional musical theater and...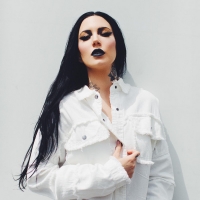 DOROTHY Announces Fall North American Tour
by Sarah Jae Leiber - July 20, 2021
Directed by frequent Smashing Pumpkins collaborator and visual artist, Linda Strawberry, the bold video for "What's Coming To Me" features spiritual iconography, striking costumes and a full-on exorcism -- a moving depiction that foreshadows a new and defiant era for the songstress. ...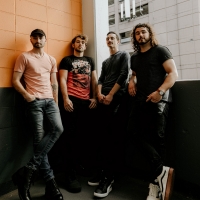 WATCH: Indie Rock Band ZORILA Releases 'Promenade' Music Video
by Chloe Rabinowitz - July 09, 2021
'Promenade' is the ultimate musical embrace of authenticity. As society welcomes one of its most jarring transitions of our time, indie rock/pop band ZORILA tap into the importance of self-reflection following a turbulent year of intense introspection....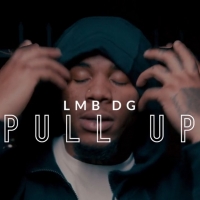 LMB DG Unveils Official Video for 'Pull Up'
by TV News Desk - July 07, 2021
Released in late 2020, "Pull Up" went viral after a friend of DG's shared the swaggering song to his 530,000 TikTok followers. By early 2021, DG had signed a record deal. Combined global streams of "Pull Up" have now surpassed 30 million....