BIO:

ACCLAIMED VOCALIST GREGORY PORTER OFFERS UP ANOTHER ROUND OF SOULFUL JAZZ ON BE GOOD Sophomore Release from Grammy® Nominee Will Be Released on Motéma Music on February 14, 2012 In the short fifteen months since Gregory Porter exploded onto the international music scene with his debut CD, Water, he has racked up a continuing stream of accolades and awards. Porter's Water garnered a 'Best Jazz Vocal ' Grammy® nomination (a rare feat for a debut recording), rocketed to #1 on both iTunes and Amazon in the UK, made significant sales inroads and has soared on to be included on an international array of year-end 'Best Of' lists for 2010 in several genres. The happy result is that, in less than a year and a half, these successes have created a formidable draw for Porter as an international touring artist. Porter's ascending star is viewed most brightly in Europe, especially in the UK, where he has performed on Jamie Cullum's BBC radio program, on Later with Jools Holland, as a featured guest at the London Jazz Festival and as one of two special guests on Carole King's 2011 BBC holiday television special. UK's Jazz Wise magazine named Water the #1 Jazz Album of 2011 (the first time a vocal album has achieved this distinction.). Meanwhile, across the channel in France and Belgium press and radio have showered Porter with incredible accolades, lauding him as the new "Roi of Vocal Jazz," in both jazz and mainstream press outlets such as L'Express." As his international reputation continues to grow, "Be Good," the title track from Porter's forthcoming CDS, is being released as an advance single to herald the much-anticipated release. On the album Be Good, (out February 14, 2011 on Motéma), Porter has crafted a work that not only meets, but is likely to surpass, the heightened expectations of the jazz and soul audiences eagerly awaiting his follow up to Water. Featuring Porter's winning combination of "outstanding original songs, erudite lyrics and social comment, top drawer musicianship and improvisation, and a voice to die for" (Jazz Wise), Be Good is a musical compendium of groove-driven delights, ranging from quiet ballads to up-tempo burners, from romantic charmers to powerful, blues-tinged anthems. Be Good finds Porter surrounded by the core of his powerhouse working band, with whom he recorded his Grammy® nominated debut, and who have performed with him for over three years now: Chip Crawford on piano, Aaron James on bass, Emanuel Harrold on drums, and Yosuke Sato on alto sax. Under the sure hand of producer Brian Bacchus, Porter and the band rise to new heights on Be Good, which is further fueled by richly emotional horn arrangements by Kamau Kenyatta, who produced Water and who continues to play an important role in Porter's sound. Kenyatta also performs on one track ("Painted on Canvas") and guest instrumentalists Keyon Harrold on trumpet and Tivon Pennicott on tenor sax are also featured throughout. Porter tapped the prodigious talents of veteran producer Brian Bacchus for Be Good. Bacchus, whose A&R successes have included Norah Jones' Grammy® -winning Come Away with Me, as well as Cassandra Wilson, Gonzalo Rubalcaba, Wild Magnolias, and Joe Lovano's tribute to opera legend Enrico Caruso, Via Caruso, has produced projects for acclaimed jazz artists including Randy Weston, Lizz Wright, Richie Havens, Ronny Jordan, and Patricia Barber. Bachus first met Porter through a mutual friend and the two immediately recognized a shared sensibility, a sense of musical camaraderie that resulted in a strong in-studio collaboration. "Gregory is the real deal and a revelation in terms of new male jazz singers, but I think that his voice coupled with his songwriting may be the thing that leaves most listeners with their mouths open," says Bacchus. "There have been many solid singer songwriters coming from under the jazz umbrella of the last 10 years that are mostly brimming with folk and country influences. Gregory is the first that I'm hearing that is squarely coming out of a real classic soul bag (i.e. Bill Withers, Curtis Mayfield, Donny Hathaway) as a songwriter, but with both feet firmly planted in jazz's soil." A disarmingly sincere performer, with a groove that never quits, a voice of incredible virtuosity and a seemingly universal appeal as a songwriter, Porter's lyrics often speak as dreams do, in the languages of image and emotion, communicating thoroughly though not always directly. His objective as a songwriter, he says, is "to create a sincere message about my feelings on love, culture, family and our human joys and pain." Even in conversation he leans toward the poetic: "Just like the song 'Painted on Canvas' says, 'I'm 'made of the pigment of paint that is put upon' …trying to be honest and organic in my colors that I show." Be Good clearly attains that goal, and also proves to have a wide palette of colors to show. The CD's opening track, the song mentioned above, masterfully primes the canvas of Porter's sophomore release. Gentle as a bedtime story-teller, his vocals weave seamlessly in and around the warm tones established by his core band, enhanced by the sparkling threads of Kamau Kenyatta's tenor sax and Chip Crawford's impressionistic pianism. "Be Good, (Lion's Song)" (the leading single from the album) has been a favorite at Porter's live shows for some time, here finally making its much anticipated recording debut. The upbeat tribute "On My Way to Harlem" percolates with the vibrant cultural energy of the Harlem renaissance figures that once walked the streets near St. Nick's Pub, where Porter's working band came together and where he finally solidified his conviction to record his first record in 2010. "I grew up in California and now I live in Brooklyn," explains Porter, "but even so, I feel that the spirit of the artists that came out of Harlem – from Duke Ellington to Langston Hughes - has so influenced my work that Harlem is as much a part of me as if I had lived there." The soulful spirit of the '70s, epitomized by such artists as Lou Rawls and the Chi Lights, echoes forth in style on Porter's "Real Good Hands," a track that makes it clear that Porter is a complete romantic at heart. On the intriguing ballad, "The Way You Want to Live," a song of dangerous personal choices that he dedicated to Amy Winehouse during a performance at the Blue Note in New York just days after her untimely death, Chip Crawford's poignant touch on the keyboards is matched by Porter's fervent delivery. Next up, the band's unassuming, solid rapport underscores the tenderness of Porter's lyrics on "When Did You Learn?" "Imitation of Life," the first of the three tracks on Be Good not written by Porter, is the title track from an Oscar-nominated 1959 film starring Lana Turner and Sandra Dee. Written by Paul Francis Webster and Sammy Fain, who also penned the Academy Award-winning "Love Is a Many Splendored Thing," and the Johnny Mathis hit, "A Certain Smile, "Imitation of Life" was originally performed by Earl Grant and has seldom since been recorded. Porter, the youngest of a family of six raised in Bakersfield California by a single mother who was also a minister, offers a show stopping and inspiringly heartfelt tribute to this clearly exceptionally woman in "Mother's Song," emphasizing the extraordinary impact her love and fortitude has upon his life and work. "Our Love" which takes as its theme romantic love that succeeds despite the odds and in spite of naysayers, sustains the CD's mellow mood until Porter shakes things up completely with the scat-inflected, high energy "Bling Bling." Next, Porter delivers perhaps one of the hottest and grittiest versions ever of Nat Adderly's classic, "Work Song," a hard driving blues and jazz standard that has been recorded by vocalists as disparate as Nina Simone, Bobby Darin, Sammy Davis, Jr. and Johnny Rivers. Porter closes the proceedings with an a cappella version of "God Bless the Child," that is as understated as a prayer and as comforting as a lullaby. In review after review, critics are inspired to comment on Porter as a new "king' of jazz," and a "leader of the pack," a performer of extraordinary presence who has been compared with the greatest of the greats, such as Joe Williams, Nat Cole, Donny Hathaway, and Marvin Gaye. As musically solid as his recordings are and as powerful and honest as Porter's magnificent voice is, it may just well be the brilliance of his poetry and the unguarded depth of his emotional delivery that is most fueling his rapid rise to fame. While fans will certainly be tempted to interpret deeply autobiographical messages amid the stories of love and loss that Porter has composed for Be Good, Porter is quick to point out that he is more painter than photographer. "My songs may start from a place of personal experience," he explains, but he uses his poetic license freely. "I try not to impose any particular perspective on the music. I want listeners to be affected each in his or her own way, and moved as much by what can be read in between the lines as what the lyrics say." ABOUT GREGORY PORTER Crowned as "....the next big male vocal jazz star" by Allmusic.com, Gregory Porter was born in Los Angeles, raised in Bakersfield, and now lives in the Bedford-Stuyvesant area of Brooklyn. He got his start singing in small jazz clubs in San Diego, where he lived while at San Diego State University (which he attended on a football scholarship, as an outside linebacker, until a sidelined by a shoulder injury.) His first studio experience resulted in his being featured on Hubert Laws' Remembers the Unforgettable Nat King Cole (on "Smile"), a particularly apt start for a young man who, as a child, not only used to sing along to the Nat King Cole records his mother would play, but who would go on to impress theater audiences with a deeply personal one man show, Nat King Cole and Me. That show, which ran for two months at the Denver Center for the Performing Arts, was preceded by Porter's work in It Ain't Nothin' But the Blues. Although he'd only had minimal prior theatrical experience (in the Doo Wop musical "Avenue X"), Porter eventually was cast in one of eight lead roles when the play opened in San Diego, and eventually followed it to Off-Broadway and then Broadway theater, where the New York Times, in its 1999 rave review, mentioned Porter among the show's "powerhouse line up of singers." It Ain't Nothin' But the Blues went on to earn both Tony and Drama Desk Award nominations that year. In 2009, Porter signed with Harlem-based label Motéma Music, releasing his debut CD, Water, in May of 2010. Water has earned Porter incredible accolades from jazz and soul media alike.
Latest Articles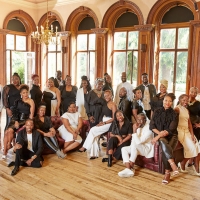 The Kingdom Choir Return with New Single & US Tour Dates
by Michael Major - February 03, 2023
Offering love, hope and inspiration, The Kingdom Choir make a timely return with their brand-new single 'Not Giving Up'. Founded in 1994 by Karen Gibson MBE (the Godmother of Gospel), The Kingdom Choir have continued to win hearts since their unforgettable performance at the 2018 Royal Wedding in fr...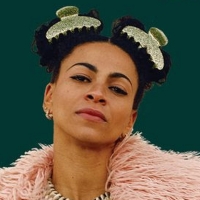 ADI OASIS Announces Debut Album 'Lotus Glow'
by Michael Major - January 18, 2023
The Lotus Glow double disc collection features an eclectic range of guests, including Rihanna and Ariana Grande songwriter KIRBY, recent Beyonce collaborator Leven Kali, who co-wrote and co-produced several tracks on Renaissance, R&B poet & musical powerhouse Jamila Woods, and UK neo-soul artist Aar...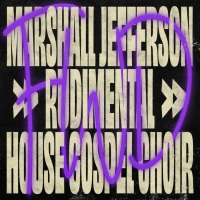 Marhsall Jefferson Collaborates with Rudimental and House Gospel Choir on New Track 'FWD'
by Michael Major - December 30, 2022
Get ready to end the year with an otherworldly musical experience. Chicago house music legend Marshall Jefferson is closing out 2022 with a unique collaboration with U.K. dance act Rudimental and House Gospel Choir now with "FWD." The vivacious and uplifting house single out now on Helix Records....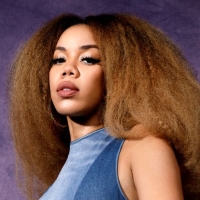 ADI OASIS & KIRBY Unleash 'Adonis' Single
by Michael Major - November 16, 2022
"Adonis" is a song about no-good boyfriends which Adi describes as "an intervention from your girlfriend." Sonically, the track blends soul-powered vocals with trumpet-laced jazz rhythms and retro-futurist production that has become a hallmark of Adi's production work with her partner Morgan Wiley u...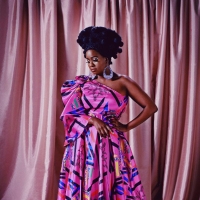 Grammy-Nominated Jazz Vocalist Somi to Debut at Carnegie Hall in November
by Blair Ingenthron - October 23, 2022
Somi is preparing to make her debut performance at Carnegie Hall with her own band on November 18.  This highly-anticipated debut concert will offer a transatlantic mix of modern jazz, soul, and African pop, calling upon Somi's all-star tribute to the great "Mama Africa" on Zenzile....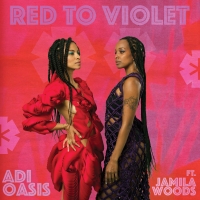 Adi Oasis Unveils Debut Single 'Red To Violet' Feat. Jamila Woods
by Michael Major - August 24, 2022
Adi Oasis (fka Adeline) has released her debut single & official video 'Red To Violet', a soulful, politically-charged ode to women of color for which she teamed up with R&B poet & musician Jamila Woods – calling it a "dream collaboration". Watch the new music video now! Plus, check out upcoming tou...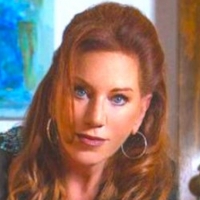 Kathy Kosins To Embark on UK Tour Alongside New Single 'Let's Rewind' with Bob Baldwin
by Michael Major - August 23, 2022
The award-winning, Detroit-native will hit several UK spots including Pizza Express Soho, The Pheasantry Chelsea and Hampstead Jazz Club. Kosins, known for her energetic and eclectic musical palette and distinguished international performance history, is thrilled to  return overseas. Check out the n...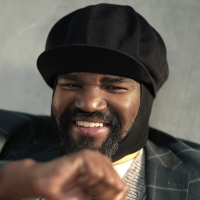 Double Grammy Award Winner Gregory Porter to Tour SA
by Michael Major - August 17, 2022
Leading local promoter Showtime Management is proud to share the news of 'An Intimate Evening with Gregory Porter' in association with Cape Talk at Kirstenbosch National Botanical Garden, Cape Town on 21 January at 7pm followed by three Johannesburg concerts in association with 702 at Montecasino's ...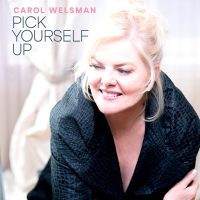 Carol Welsman Releases New Single 'Pick Yourself Up'
by Michael Major - July 20, 2022
Since being introduced in the 1936 musical 'Swing Time,' the song has been recorded over the years by greats including Ella Fitzgerald, Anita O'Day, Frank Sinatra, Mel Tormé, and Gregory Porter. Nat King Cole first popularized the song and Welsman targeted Cole's 1962 recording of "Pick Yourself Up"...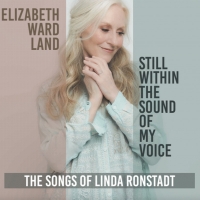 Listen: Elizabeth Ward Land's STILL WITHIN THE SOUND OF MY VOICE: THE SONGS OF LINDA RONSTADT Out Today
by Chloe Rabinowitz - July 15, 2022
The new album from Broadway vocalist Elizabeth Ward Land – Still Within the Sound of My Voice: The Songs of Linda Ronstadt – has been released on CD and digital, and is now streaming!...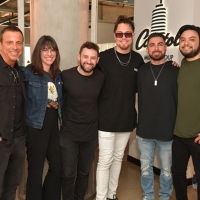 Capitol Records Signs Acraze in Partnership With Thrive Music
by Michael Major - June 06, 2022
The move follows the release of ACRAZE's global smash "Do It To It" through Thrive's deal with Capitol Music Group's Virgin Music label. "Do It To It" (ft. Cherish) has amassed over 8.4 billion combined global streams since its release last August....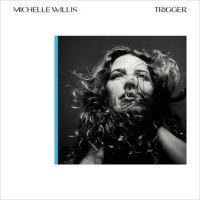 Michelle Willis Debuts New Single 'Trigger' Feat. Taylor Ashton
by Michael Major - February 18, 2022
Songwriter and keyboard player Michelle Willis has debuted "Trigger"—a duet with Taylor Ashton—from her sophomore record Just One Voice. The album, produced with Fab Dupont (Andre 3000, Gregory Porter) features guest performances by Ashton, David Crosby, Michael McDonald, Grégoire Maret and Becca St...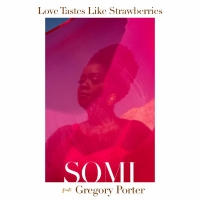 SOMI & Gregory Porter to Release 'Love Taste Like Strawberries'
by Michael Major - February 10, 2022
On February 11th and just in time for Valentine's Day, Grammy-nominated vocalist SOMI will release her new single, "Love Tastes Like Strawberries," featuring two-time Grammy Award-winning songwriter and vocalist Gregory Porter. The track is from Somi's fifth studio album, Zenzile: The Reimagination ...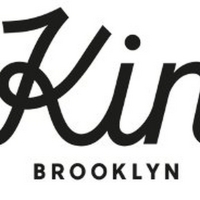 BK Drip, Gregory Porter, Maja Hype & More Come to King's Theater This February
by A.A. Cristi - January 25, 2022
Kings Theatre will present a variety of shows this February in Brooklyn, NY. Upcoming events include two seatings of SmartLess Tour Live with Jason Bateman, Sean Hayes & Will Arnett, BK Drip, Eden Ben Zaken and Eden Hason and more....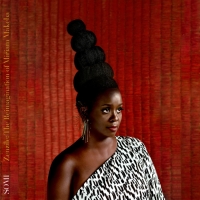 SOMI to Release New Album ZENZILE: THE REIMAGINATION OF MIRIAM MAKEBA
by Marissa Tomeo - January 23, 2022
On March 4, 2022, Grammy-nominated vocalist, and songwriter Somi will release her new album, Zenzile: The Reimagination Of Miriam Makeba, a celebration of the late Makeba's invaluable musical contributions and messages of social justice. The album, which will be released on the artist's Salon Africa...