Latest Articles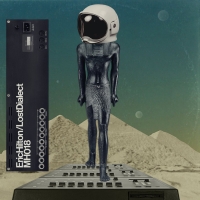 Eric Hilton Releases New Album 'Lost Dialect'
by Michael Major - July 01, 2022
On this new LP, Hilton speaks in his mother tongue, the 12-bit vernacular of trip-hop, a genre he helped bring to life as a co-founder of Thievery. Across ten expansive tracks, the artist/producer uses old-school skills to craft new school chill in a genre that is currently enjoying a resurgence — b...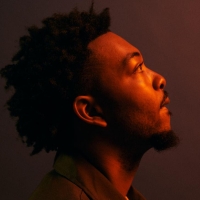 Clay 'Krucial' Perry III Shares New Project 'Clay'
by Michael Major - July 01, 2022
Clay's deep musical breadth and range are on full display on tracks like the thunderous, club-ready Tay Keith-produced "Done Did," the sampling of Tame Impala on "Karma" featuring BIG30, and the Grizzly Bear-sample prominently featured on project standout "Gangsta." Listen to the new project now!...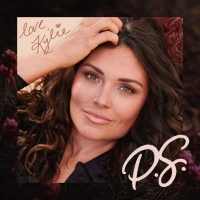 Kylie Morgan Releases 'P.S.' EP
by Michael Major - July 01, 2022
EMI Records Nashville singer/songwriter Kylie Morgan is sharing her anticipated EP, P.S., out everywhere today. With each track telling a chapter of her story, Kylie co-penned all seven songs, produced by Shane McAnally and Ben Johnson. She opens up about the new project – a continuation of her debu...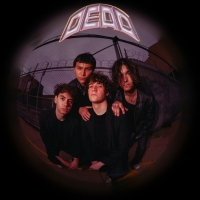 Quarters of Change Release New Single 'Dead' Off Of Forthcoming Debut Album 'Into The Rift'
by Michael Major - July 01, 2022
Lower East Side quartet Quarters of Change unveil a new single 'Dead.' Arriving as the fourth single from their upcoming debut album Into The Rift, the breakout rockers have seen an exponential rise in all areas, including a 350% increase in streaming consumption year-to-date. Pre-save their new alb...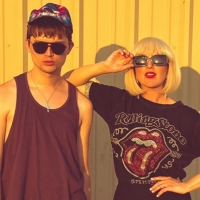 Gigi Rowe Releases New Track with TikTok Star Claybaby 'So Iconic'
by Michael Major - July 01, 2022
Last week, GIGI ROWE released two new tracks, both featured in Prime Video's new dating show The One That Got Away, 'Borrowed Time' in the opening scene of the series and 'You Me and the Stars' was the backdrop for a romantic sparkler scene. Today, Gigi is unveiling "So Iconic," a shimmery pop/disco...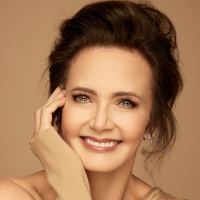 Lynda Carter Shares Epic Dave Audé Remix of 'Human and Divine'
by Michael Major - July 01, 2022
Lynda Carter, world renowned entertainer, singer-songwriter, producer, EMMY-winning star of TV and film and overall superhero, has made one of her fiercest moves yet collaborating with GRAMMY Award-winning producer/DJ Dave Audé (Lady Gaga, Ariana Grande).  ...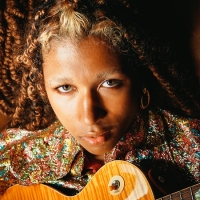 Lava La Rue Shares 'Don't Come Back' From New EP 'Hi-Fidelity'
by Michael Major - June 30, 2022
West London's Lava La Rue (they/them/he/she) is back for the third time this year, with their new single "Don't Come Back". The new single arrives alongside a visualizer and propels listeners closer to the release of their highly anticipated Hi-Fidelity EP. "Don't Come Back" is produced by long-term...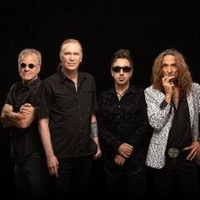 TALAS Classic Hard Rock Band Announce New Album '1985'
by Michael Major - June 30, 2022
TALAS is back with the release of their new album 1985. Formed in the early '70s and dissolved in 1985, TALAS may have never reached arena-headlining status, but they were an integral part of the early '80s hard rock scene, and their long-awaited return does not disappoint. Pre-order the new album n...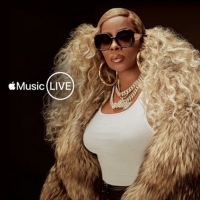 Apple Music Presents Exclusive Mary J. Blige Performance
by Michael Major - June 30, 2022
Grammy award-winning and Academy award nominated artist, actress, producer and entrepreneur Mary J. Blige will host a performance for one-night-only to celebrate her life and music. Blige's performance at New York City's historic United Palace will feature a career-spanning setlist and reflections f...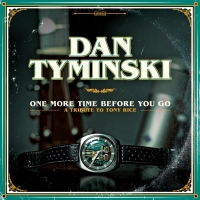 Dan Tyminski Announces New EP 'One More Time Before You Go: A Tribute To Tony Rice'
by Michael Major - June 30, 2022
Dan Tyminski wasn't really a six-string picker, favoring mandolin or banjo when he joined the jam—until he heard Tony Rice, that is. Hearing Rice kick-off "Ten Degrees and Getting Colder" with J.D. Crowe and the New South for the first time, Tyminski was overtaken by the sound, forever changing his ...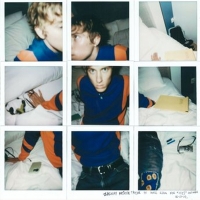 Dreamer Boy Releases Reflective New Single 'Hues'
by Michael Major - June 30, 2022
The unpredictable singer/songwriter Dreamer Boy breaks down the lingering emotions of a breakup on his reflective new single "HUES," out via slowplay / Harvest Records. The brooding alternative-tinged track comes on the heels of his summery acoustic-pop anthem "JUMPSHOT!", which showcases the Nashvi...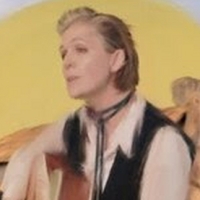 VIDEO: Brandi Carlile Shares 'You And Me On The Rock' Music Video
by Michael Major - June 29, 2022
The official music video for Brandi Carlile's new single, "You And Me On The Rock," is debuting today. The track is from Carlile's Dave Cobb and Shooter Jennings-produced album, In These Silent Days, which was inspired by the mining of Carlile's own history while writing last year's #1 New York Time...